Analyst Projected Growth In The United States
Research Summary. After extensive research, interviews, and analysis, Zippia's data science team found that:
Salaries have increased 8% for analysts in the last 5 years

Projected job growth for analysts is 14% from 2018-2028

There are over 279,962 analysts currently employed in the United States

There are 253,138 active analyst job openings in the US based on job postings

The average salary for an analyst is $73,007
Are Analyst Jobs In Demand?
Yes, analyst jobs are in demand. The job market for analysts is projected to grow 14% from 2018 to 2028.
Analyst Job and Salary Trends Over Time
Compare the number of jobs and average salary for analysts over time.
Analyst Jobs Over Time
Analyst Job Growth Over Time
| Year | # Of Jobs | % Of Population |
| --- | --- | --- |
| 2012 | 232,759 | 0.07% |
| 2013 | 244,523 | 0.08% |
| 2014 | 258,886 | 0.08% |
| 2015 | 272,955 | 0.08% |
| 2016 | 287,043 | 0.09% |
Average Analyst Salary Over Time
Analyst Salary By Year
| Year | Avg. Salary | Hourly Rate | % Change |
| --- | --- | --- | --- |
| 2008 | $55,284 | $26.58 | - |
| 2009 | $56,675 | $27.25 | +2.5% |
| 2010 | $59,257 | $28.49 | +4.6% |
| 2011 | $61,272 | $29.46 | +3.4% |
| 2012 | $62,672 | $30.13 | +2.3% |
Number Of Analysts By State
Mouse over a state to see the number of active analyst jobs in each state. The darker areas on the map show where analysts earn the highest salaries across all 50 states.
Average Salary:
Job Openings:
Most Common States For Analysts
Rank

State

Population

# of Jobs

Employment/
1000ppl
1
District of Columbia
693,972
2197
317%
2
Virginia
8,470,020
6892
81%
3
Delaware
961,939
661
69%
4
Maryland
6,052,177
3884
64%
5
Massachusetts
6,859,819
4054
59%
6
Rhode Island
1,059,639
587
55%
7
Vermont
623,657
325
52%
8
Colorado
5,607,154
2604
46%
9
Alaska
739,795
340
46%
10
Utah
3,101,833
1390
45%
11
Minnesota
5,576,606
2347
42%
12
Nebraska
1,920,076
800
42%
13
New Hampshire
1,342,795
569
42%
14
Oregon
4,142,776
1712
41%
15
North Dakota
755,393
313
41%
16
Wyoming
579,315
237
41%
17
Illinois
12,802,023
4979
39%
18
Hawaii
1,427,538
561
39%
19
Montana
1,050,493
399
38%
20
New Jersey
9,005,644
3336
37%
Most Common Cities For Analysts In The US
Rank

City

# of Jobs

Employment/
1000ppl

Avg. Salary

1
Annapolis
40
101%
$76,607
2
Lansing
49
42%
$67,308
3
Tallahassee
26
14%
$61,717
4
Huntsville
23
12%
$68,567
5
Little Rock
21
11%
$52,525
6
Washington
68
10%
$82,785
7
Atlanta
45
10%
$70,703
8
Tampa
32
8%
$62,659
9
Baton Rouge
19
8%
$62,270
10
Boston
49
7%
$78,764
11
Urban Honolulu
20
6%
$66,558
12
Sacramento
20
4%
$81,845
13
Indianapolis
26
3%
$59,611
14
Denver
23
3%
$69,577
15
Chicago
41
2%
$70,397
16
Phoenix
32
2%
$66,640
17
Los Angeles
31
1%
$76,529
18
New York
21
0%
$81,871
Experts Weigh In On Analyst Job Outlook
We spoke to professors and experts from several universities and companies to get their opinions on where the job market for recent graduates is heading, as well as how young graduates entering the industry can be adequately prepared. Here are their thoughts.
Our Panel of Experts
David Feldman Ph.D.
Professor of Urban Planning and Public Policy and Political Science, Director, Water UCI, Director, MPP Program
University of California, Irvine
Urban Planning and Public Policy
What skills stand out on Analyst resumes?
David Feldman Ph.D.: Succinct writing, critical thinking, strong quantitative analytical skills.
What soft skills should all Analysts possess?
David Feldman Ph.D.: Ability to communicate well, good teamwork skills, displaying patience, being able to take and respond to constructive criticism, collaborative ability.
What hard/technical skills are most important for Analysts?
David Feldman Ph.D.: Quantitative analytical skills.
What skills will help Analysts earn the most?
David Feldman Ph.D.: Any or all of these skills can be demonstrated through individual work-related experiences, not just coursework, e.g., internships with agencies, NGOs, capstone projects that show how these skills were employed in solving/addressing problems.
Will there be an enduring impact of the coronavirus pandemic on Analysts?
Sourav Batabyal Ph.D.: In the U.S., the first confirmed COVID-19 case was reported on January 22, 2020. Since then, this pandemic has forced us to shut down many businesses and paused many economic activities. Social distancing requirements imposed to fight the epidemic have crushed many industries including airlines, leisure & hospitality, bars & restaurants, Broadway & entertainment, etc. Unemployment peaked at 14.7% in April and then eventually fell to 7.9% in September. The colleges and universities across the country have canceled in-person classes and switched to online instruction to control coronavirus spread. On June 8, NBER announced that the U.S. economy was in recession since February. This recession is different than any other recent economic downturn. It's pegged to the global health crisis caused by the coronavirus pandemic.

The Coronavirus Aid, Relief, and Economic Security (CARES) Act was passed by Congress with bipartisan support and signed into law by President Trump on March 27, 2020. It was an over $2 trillion economic relief package that provided direct financial assistance to American workers, families, and small businesses, and preserved jobs for American industries. The Federal Reserve lowered the target range for the federal funds rate from 0 to 1/4 percent. Interest rates near zero will likely stay in place for years, as the Federal Reserve seeks to restructure the economy characterized by low inflation and a lockdown-affected labor market. The major economies are experiencing sharp economic contractions, as evidenced by falling real GDP, real income, employment, industrial production, and wholesale, retail sales.

In Fall 2020, many colleges and universities announced their plans for a phased return to face-to-face (F2F) instruction. At Coastal Carolina University (CCU), we are in Phase 1 of the Coastal Comeback plan. Every one of us needs to follow the standards and guidelines for the soft comeback to F2F instruction. These standards are: wearing masks, physical and social distancing, avoid public gathering, sanitation and disinfection, personal protective equipment, health screening and monitoring, and COVID-19 testing and infection containment.

Recent graduates may find it more challenging than standard times to find their first job in a recession-hit economy. Those students who already finished an internship or have prior job experience may find it easier to be absorbed in this labor market. If they don't find the suitable jobs they are looking for, we can see a rise in graduate school enrollments in the coming semesters. The recovery process will be slower if Congress and the White House delay the second round of fiscal stimulus. It will take a long time for output to go back to the full employment level, but hiring will take momentum, once we have the vaccine and therapeutics available for everyone. The coronavirus pandemic will remain in our memories and represent not just a global health crisis, but also a cautionary tale of how society is ready to overcome such adversity in the future. Students need to be resilient, stay informed, keep faith in what they are doing; then a whole new world of opportunities will open up for them, once the pandemic is over.
How do you envision technology impacting Analysts in the next 5 years?
Sourav Batabyal Ph.D.: Technology helped to mitigate the impact of COVID-19 on education systems. Due to the outbreak of the coronavirus, all Spring 2020 classes were transferred to the online format. Even though many courses are taught by synchronous online modality, Fall 2020 saw the return of a few F2F and hybrid classes. Due to the continued uncertainties related to the potential spread of COVID-19, the American Economic Association (AEA) transferred its 2021 Annual Meeting to a completely virtual event.

Coastal Office of Online Learning worked diligently with CCU faculty to provide the necessary tools to engage students in a digital learning environment. Both students and teachers are adjusting to the new normal of virtual classrooms through Zoom or Teams. Faculties are integrating many digital learning tools into their courses, e.g., learning management system (Moodle), core instructional tools (Zoom, Teams, Echo360, etc.), academic integrity tools (Turnitin, Respondus Lockdown Browser, etc.), communication tools (Office 365, VoiceThread, etc.), and course content accessibility tools (Ally, Microsoft, Adobe, etc.) for improved course design and engagement.

Online teaching is the need of the hour, but it won't replace F2F instructions in the future, as most students still believe they learn better in a F2F environment. For successful online education, we need to make sure each course is accessible, which means that broadband internet is available to every student. In the coming years, we will continue to improve our digital infrastructure for seamless teaching to avoid any future disruption in education.
Are there any particularly good places in the United States for Analysts to find work opportunities?
Sourav Batabyal Ph.D.: Economics helps us to learn how to make optimal decisions, given scarce resources. Our students get jobs in banking, finance, real estate, data science, insurance, government, healthcare, nonprofit, and international organizations. Some of them opt for graduate school in economics, finance, business, law, public administration, health science, etc., after they graduate. We prepare students to develop critical thinking that helps them to make better decisions in their personal and professional lives.

Many companies are encouraging employees to work from home for an extended period. Therefore, those jobs which can be performed remotely will be in high demand today. Economists will play pivotal roles in government, financial intermediaries, research institutes, and businesses, as countries outline plans to resurrect their economy's return to normalcy. We expect the banking, finance, real estate, data science, and healthcare industries should see a surge in demand for qualified professionals beginning the third quarter of 2022.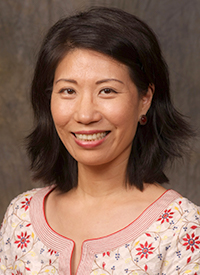 Hanna Kim Ph.D.
Associate Professor, Chair
Adelphi University
Anthropology, College of Arts and Sciences
What skills stand out on Analyst resumes?
Hanna Kim Ph.D.: Considering the undergraduate anthropology curriculum, many colleges and universities try to cover at least 2-3 of the 4 major subfields of Anthropology in their curriculum.
I say "try to" as the reality is that having faculty in all 4 subfields is not possible for many reasons. (The 4 subfields are cultural anthropology, archeology, biological anthropology (sometimes physical anthropology), and anthropological linguistics. These subfields are mirrored in graduate school where students going for PhDs will be focused on 1 subfield.)

For undergraduates with an anthropology degree seeking employment, I can speak only from the faculty side, not the employer side. My students report these factors as relevant to their being hired (and accepted into competitive schools in museum studies, social work, law school, etc.:
Analytical skills; clear writing; ability to synthesize large amounts of reading and data into well-supported arguments and interpretations; open-mindedness toward different identities and ways of being.

A hugely important skill that anthropology graduates have is the ability to be presented with a complex situation or problem, and to be able to chart a plan on how to approach the problem, gather data and other necessary information to solve the problem, and then to come up with a solution or possible strategies. Too often, particularly in situations involving human behavior, what is needed is a stronger grasp of social and cultural factors that could impede the desired outcome. Students of anthropology know that ways of doing things, and even seeing and thinking, are profoundly influenced by categories of thought that are culturally situated. This means that problem solving has to consider a network of variables that have an impact on behavior. Anthropology students, I would argue, would embrace this complexity rather than be hesitant to acknowledge it in favor of a more expedient and, in the long run, less successful solution.
What soft skills should all Analysts possess?
Hanna Kim Ph.D.: Important soft skills: strong emotional intelligence: Anthropology students with fieldwork experience, for example, from study abroad, field school, or a course/semester capstone or thesis project, know the challenges of conducting a project or being part of a team with a project goal. Being attuned towards one's interlocutors or colleagues, that is, being aware of and acting appropriately, whether to obtain rich fieldwork data or facilitate teamwork, are valuable skills. Successful fieldwork, even of short duration, tests one's skills of interaction in unfamiliar situations; of reading a situation that may be uncomfortable and strange to one's experience; of navigating power dynamics, and learning while doing when one does not have all the skills needed. The anthropology student who has emerged from the other side of fieldwork has acquired these abilities. I would say that anthropological fieldwork demands strong baseline soft skills in emotional intelligence, or what I might call a heightened awareness that how people react, behave, and perform rests on many factors. One learns from anthropology by paying attention to these factors (by discerning them through observation and not via assumptions) and understanding them in context rather than jumping to conclusions.
What hard/technical skills are most important for Analysts?
Hanna Kim Ph.D.: Hard skills: being more than monolingual! In a globally connected marketplace where young people worldwide are learning and mastering the English language, their multilingualism makes them attractive hires for multinational or international companies. Anthropology students know the non-negotiable importance of knowing a fieldwork language to understand peoples and their cultures. The same would hold for the workplace: knowing one or more languages affords an employee not just possibilities for work assignments: such an employee, i.e., an anthropology graduate who values the connection of language and culture, is ideally suited to work on projects that demand sensitivity to cultural, social, historical, and political nuances. This includes those who work in international humanitarian groups as well as those who work in global finance.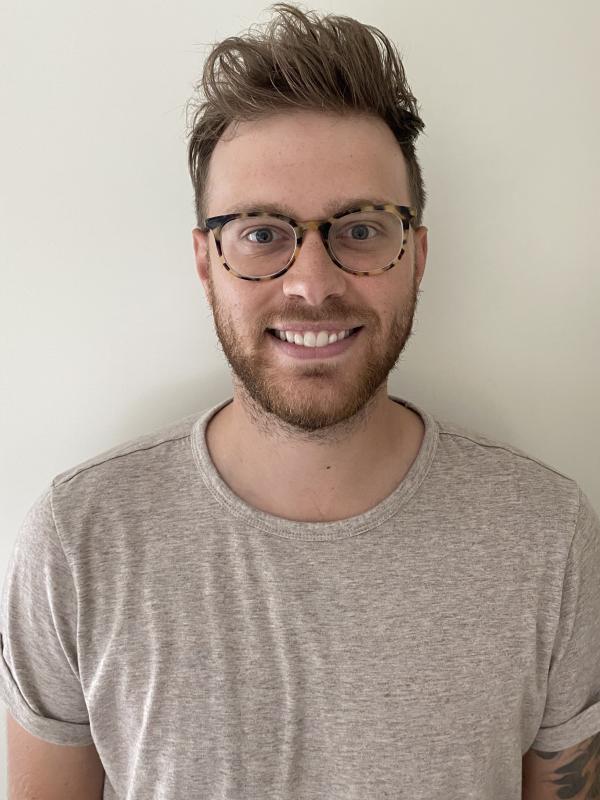 What experience really stands out on Analyst resumes?
Trey Billing Ph.D.: An experience beyond the classroom is significant, though the relevant experience varies widely, depending on the position. For example, for a job related to human security, an internship abroad within a conflict-affected state would stand out.
Will there be an enduring impact of the coronavirus pandemic on Analysts?
Trey Billing Ph.D.: The Coronavirus pandemic underscores that while global problems may have technical answers, in theory, the implementation of these answers will always be subject to political and social dynamics. I imagine that this will remind those in the policy world that technical solutions' performance requires a deep understanding of political and social challenges that graduates of international relations programs might bring.
How do you envision technology impacting Analysts in the next 5 years?
Trey Billing Ph.D.: Technological progress in recent years has dramatically increased the availability of data across the board. While STEM fields have the technical skills to work with this data, STEM graduates often lack the contextual, theoretical, and ethical training standard in social science programs. Therefore, I envision a growing demand for international relations graduates with skills usually associated with STEM programs (e.g., statistics, programming) that are also well-versed in classic social-scientific issues.
A.J. Arreguin
Professor
Our Lady of the Lake University
Mass Communication Department
What experience really stands out on Analyst resumes?
A.J. Arreguin: When applying for communication/public relations positions, that experience that stands out is persuasive strategic writing in AP and public relations with examples of promoting or saying what needs to be communicated effectively to a given niche audience. Public concern is a field that could be applied to any company or organization (outside of school or school-related organizations). There are many opportunities for students to enhance their resume and experiences by implementing what they've learned about public relations in their courses.
What technology do you think will become more important and prevalent for Analysts in the next 3-5 years?
A.J. Arreguin: This question is callous to answer only because we, at Our Lady of the Lake University, are technically preparing these students for jobs that do not exist yet! Crazy to think, but the public relations field is an ever-growing area that students and professionals must adjust to the media platforms. If I could narrow down what technology would be vital in three to five years, I'd have to say virtual reality and how we use that platform to communicate to audiences. I still think social media is growing and will become more integrated into our lives moving forward. Students who enroll at Our Lady of the Lake University are taught the fundamentals of social media and media literacy (understanding the role media plays in the life of its audiences).
What Analyst skills would you recommend for someone trying to advance their career?
A.J. Arreguin: The best thing for a student/graduate to do, if they're taking a gap year, would be to continue to enhance their skills in social media, marketing, and public relation writing by implementing practices to show progression in communicative methods when marketing a product/service/event or get a positive response/feedback to a well-organized campaign.

Students should volunteer with small/local businesses or create their brand (start a blog or become a niche social media influencer) to practice and build on their experience. Once the student/graduate does that, they should keep a weekly log with analytics to help them understand how to improve moving forward. This will be beneficial when applying for a communication/public relations job during an interview. The degree gets the student/graduate the talk, but the experience lands them the job.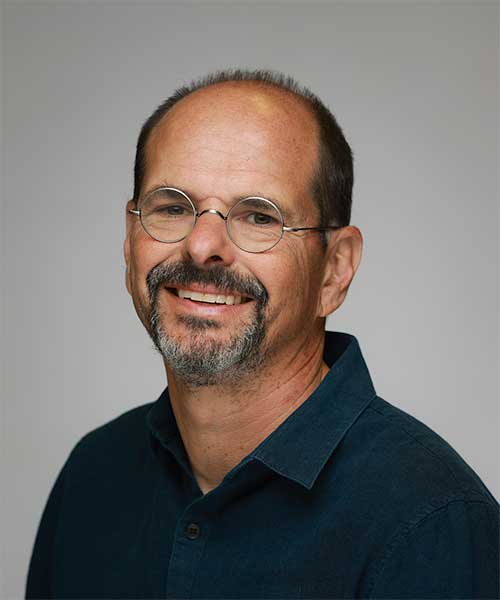 Dr. Gabriel Ondetti Ph.D.
Professor, Director, Master of Global Studies program
Missouri State University
Department of Political Science
What experience really stands out on Analyst resumes?
Dr. Gabriel Ondetti Ph.D.: The two things that I would say stand out are a) internships, work experience, or special skills (e.g., foreign language or statistical analysis) relevant to the job that the person is seeking; and b) signs of superior achievement like significant awards, competitive scholarships, or a high GPA in a challenging major.
Will there be an enduring impact of the coronavirus pandemic on Analysts?
Dr. Gabriel Ondetti Ph.D.: There will probably be some aftereffects, like an increase in remote work opportunities and perhaps a reduction in jobs related to conferences and other mass public events. Other than that, it's hard to say. I'm more concerned about the political situation in the United States than COVID-19. That's the disease that could hurt us in the long term.
How do you envision technology impacting Analysts in the next 5 years?
Dr. Gabriel Ondetti Ph.D.: It's tough to answer that, in part because political science is not a profession like business, law, or nursing. Our students go on to all sorts of jobs, and graduate programs and technology impacts them differently. Also, "technology" is an extensive category.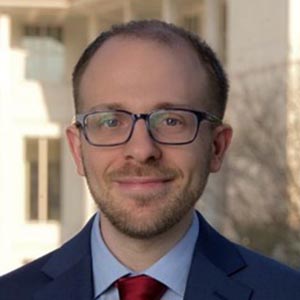 What type of skills will young Analysts need?
Stephen Brincks Ph.D.: Graduates need a combination of soft skills such as good communication and hard skills such as statistical and computing knowledge. The ongoing digitization of the economy changes the skills that accounting graduates need to succeed in today's job market. Computer algorithms and AI are increasingly automating simple tasks.

At the same time, digital technology allows companies to upload sale transactions, invoices, and other business data to the cloud in real-time. Graduates need critical thinking skills to perform higher-level activities such as analyzing data and communicating their findings to management. Employers are often looking to hire new graduates that possess advanced data analysis and computing skills to boost their organization's technological expertise.

Both soft and hard skills are essential for career success - traditional accounting skills are useless without thinking critically and communicating. Given the sheer amount of data generated by real-time transactions, there are more opportunities for employees to add value and boost firm productivity than ever before. Flexibility is also a highly desired skill, as companies need graduates who can learn new skills and adapt to future technological change.
How do you envision technology impacting Analysts in the next 5 years?
Stephen Brincks Ph.D.: Technology continues to significantly impact the accounting profession while providing additional opportunities and challenges for graduates. Significant portions of the accounting process can now be automated (some estimates suggest up to 50%), which frees up employee time to focus on higher value-added activities such as data analysis or real-time data monitoring. On-site meetings and monitoring are becoming less frequent, instead of online discussions and monitoring. The combination of cloud computing and real-time sales/inventory tracking allows accountants to monitor company documents daily.

Accountants can view, edit, and analyze documents much more quickly than in the past, allowing potential problems to be detected and promptly fixed. Improved online communication tools, such as Zoom, provide opportunities for quick online meetings to clarify issues or provide feedback. Software programs increasingly create accounting documents and financial information. Since technological change shows no signs of slowing down, graduates will need to improve their technical skillsets to excel in their careers consistently.
Are there any particularly good places in the United States for Analysts to find work opportunities?
Stephen Brincks Ph.D.: There's still a question about how much Covid-19 will remake the job market in the United States. Technology companies are doing very well because they are largely insulated from Covid-19 and, in some cases, are benefiting from the shift to online work. In the future, it is expected that Covid-19 will accelerate the growth in cloud computing, fintech, and the digitization of the economy. Companies benefiting from those trends will likely boost their hiring and provide graduates with good career opportunities. Covid-19 may also cause a slowdown in employment growth in large cities while encouraging growth in the suburbs. Overall, it's essential to develop a robust skill set that appeals to many employers.
What type of skills will young Analysts need?
Lise Abrams Ph.D.: Given the ever-increasing diversity of the workforce, graduates will need to work effectively with heterogeneous groups of people and be able to conceptualize problems from multiple perspectives. Solving today's and future problems requires critical thinking and analysis skills, and graduates will also need to do their part in promoting the accurate dissemination of knowledge. Majors like experimental psychology and cognitive science give their graduates the tools to better understand human behavior through a scientific lens.
How do you envision technology impacting Analysts in the next 5 years?
Lise Abrams Ph.D.: I suppose if I knew that, I could make a lot of money. The technology to research cognition has continually evolved in the past 50 years. We have computers whose "artificial intelligence" can be used to simulate complex human emotions. We have brain imaging machines that can answer difficult questions, such as whether patients in a vegetative state have consciousness. Whatever the next five years bring specifically, graduates need to stay on top of the ever-changing hardware and software to help scientists understand the human mind.
Are there any particularly good places in the United States for Analysts to find work opportunities?
Lise Abrams Ph.D.: Some of our students have gone on to technology-related jobs at Microsoft and Google, research jobs at corporations such as RAND, and teaching positions like Teach for America, to give a few examples. A liberal arts foundation truly helps to prepare students for a variety of careers.
Will there be an enduring impact of the coronavirus pandemic on Analysts?
S. Nicole Diggs: The public sector is a growing industry for recent Public Administration graduates. Career options in local, state, and federal government, in addition to the non-profit sector, and even the private sector, are robust but may decline because of COVID-19. This decline may be short-term but will be the direct result of budget allocation reductions in the public sector that may limit the number of positions available for recent graduates.
Limited or more competitive grant funding opportunities for non-profit organizations may also impact jobs in this sector. I do think that recent graduates will have to navigate the job market strategically and capitalize on technical strengths. If students haven't done so already, they should take full advantage of internship opportunities to help get a foot in the door. I also believe the opportunity for advanced degrees in public administration (MPA programs) is a viable option for students experiencing challenges entering the job market.
What technology do you think will become more important and prevalent for Analysts in the next 3-5 years?
Christopher Ball Ph.D.: Economics is at the cutting edge of data science and, also, cognitive psychology or "behavioral economics." All of the artificial intelligence and network sciences are booming in our field. So any technology supporting that area will grow in importance for economists. Most students in economics today learn necessary coding in R - an open-source programming language used in statistical analysis - and slowly in Python as well, which is broader than R. Again, all the areas feeding the use of those technologies are only growing in importance for us. Finally, because all techs generate lots of data, and data continues to grow in availability, data management, and understanding both the potential and the limits of big data, will become more critical.
What general advice would you give to an Analyst?
Christopher Ball Ph.D.: Economics is a broad, analytical, and generally more quantitative significant. Because it's a social science, that helps students understand nearly any field because they know all fundamental interactions between people in markets (supply and demand) or inside workplaces (incentives, optimal production, etc.). And because much of economics focuses on the market place (supply and demand), our majors have an understanding of the core principles involved in all business disciplines. As a result, I recommend our students aim for more quantitative jobs and those using more analysis. The specific field is less important, and I always recommend people seek employment in areas they like. When you enjoy something, you work harder, and you are more likely to succeed. Because economics forms the basis of so many things in business, from the marketing to production to the management, economics majors tend to start similarly to other majors and then change trajectories and rise faster than other majors. A few years out and they are ideal for management because they can apply economic concepts to any area and learn the basics quickly.
However, if someone is quantitatively oriented and added a technical minor to the econ major like data science or something, then those students are in super high demand, COVID crisis or not. We still see them graduating with some of the highest starting salaries and having much higher wage,s just five years out, than most other graduates. All the benefits of economics being analytical and quantitative combines well with those hardcore data skills to form a compelling combination.
Will there be an enduring impact of the coronavirus pandemic on Analysts?
Christopher Ball Ph.D.: Yes. The coronavirus pandemic has further helped sever the community connection between a place of work and its employees. Some jobs will continue to be online, and others not, but the current generation of graduates already feel less connected to specific institutions and are more likely to change jobs. I believe this online experiment we all did during the coronavirus will permanently enhance that, and all our graduates should expect to change careers more often in their lifetimes. They will always have the option of picking a job where they can work from home. That was a growing possibility with the growing "gig economy" (Uber, etc.) but will be a more significant option. Simultaneously, I believe, personally, that this has also highlighted the fact that there is a premium to doing things in person. No one was happy just staying home and only working online. To get counseling, to sell or teach, to motivate colleagues, and many more things, we learned that you need to meet in person. Also, specific experiences people want in person: college generally, going to a bar, a restaurant, and so on. So it's like we all learned that the world wouldn't be all online or all in-person, but we don't know what the right mix will be. The premium, however, will be on the in-person side of things. So our graduates need to think about this. Yes, it's valuable to be able to code, and you can work from home. But if you just work from home, you compete globally against people coding in Europe, Asia, Australia, etc. So those who can understand those work-from-home skills, but combine them with interpersonal skills, will be even more valuable in the future.
What technology do you think will become more important and prevalent for Analysts in the next 3-5 years?
Surekha Rao: It would be almost essential that fresh graduates have some computer skills and do fundamental data analysis, even if using Excel. Without this skill, it would be limited job possibilities.
As remote working is catching up, everyone needs to be moderately tech-savvy to use it.
What general advice would you give to an Analyst?
Surekha Rao: It is more important than ever to present yourself to be flexible and emphasize your multiple skill-set. Economics graduates tend to know some data analysis, business basics, and international business. If they have math and computer skills, it will undoubtedly make them attractive hires.
Will there be an enduring impact of the coronavirus pandemic on Analysts?
Surekha Rao: There will be an enduring impact of the present crisis, and its impact will be felt long after we are on the other side of this pandemic.
The pandemic has shown us that if you can work remotely, it is likely that you will keep your job. This has demonstrated the value of white-collar jobs. The considerable unemployment detailed analysis has shown the profound need for a graduate degree to continue to be employed.
The business and work landscape will undergo massive rethinking about the business models. There will be rethinking the infrastructure required for business and hiring full-time versus contact workers. It will also mean that that business will have a lean workforce. The lesson for graduates is to complete their degree with a focus on acquiring many skills to be more employable.
What technology do you think will become more important and prevalent for Analysts in the next 3-5 years?
Dr. Todd Steen: In the next three to five years, data analysis and the ability to use economic reasoning, will be more critical than ever. Graduates should be familiar with economics models and should be able to use software packages that analyze data.
What general advice would you give to an Analyst?
Dr. Todd Steen: Given the situation with the COVID-19 virus, I believe having an economics degree will be more valuable than ever. Graduates will be prepared for a variety of conditions and have excellent problem-solving skills. The pandemic will lead to many new situations, that firms will have to face, that have economic implications. I believe that economics degrees will be in high demand.

My advice to graduates in economics would be to gain experience with various tools for data analysis. I would also advise graduates to start reading as much as possible in newspapers, such as The Wall Street Journal and other economics and business periodicals. At the same time, keep up with the news of the day at places like Real Clear Politics. Things will be changing fast, and it will be essential to keep on top of these changes.
Will there be an enduring impact of the coronavirus pandemic on Analysts?
Dr. Todd Steen: The coronavirus pandemic's enduring impact will be an even more rapid change in our economy and our society. Graduates in the field of economics will be well-positioned to add value to the firms where they work.
What technology do you think will become more important and prevalent for Analysts in the next 3-5 years?
Erik Johnson Ph.D.: Two technologies are likely to become more critical in the next 3-5 years: First, much more videoconferencing and remote meetings are likely here to stay. Be sure you can communicate effectively through these mediums. Secondly, using large amounts of numerical and textual data will become increasingly crucial for businesses and policy analysis. Learning how to sift through these data and glean insights from them are likely essential skills to develop and will allow you to grow in your career.
What general advice would you give to an Analyst?
Erik Johnson Ph.D.: Economics gives you a set of tools to analyze a variety of policy and business problems. However, determining which tools to apply in which situation requires that you learn the industry, you are working from top to bottom. When you begin a new job in a new field, be sure to do everything you can to understand how the organization and the industry work to understand the primary incentives that everyone faces. One right way to do this is to make as many connections within the company you are working for as possible, and always be on the lookout for new opportunities within the company and how they can help you learn more. Moreover, do your best to ensure that a significant portion of your job involves some creative endeavors, such as economic modeling or building tools for yourself or others to use. As computing power continues to become cheaper, and artificial intelligence becomes more advanced, relatively repetitive tasks become more comfortable and easier to automate. Therefore, you will have less job security. Creative tasks, such as modeling and tool building, are difficult to automate and are more likely to provide you with more satisfaction.
Will there be an enduring impact of the coronavirus pandemic on Analysts?
Erik Johnson Ph.D.: Graduating in a recession stinks! It is harder to find a job, but if you do find a job, it will likely pay you less than the same position if the economy weren't in a recession. This will not be a temporary problem; it will probably last a long time. There is economic research that shows that you can "catch up" with your peers who graduated during good times after about a decade. However, for the catch up, you will need to be flexible with your jobs. Most of the catch up in wages will come from switching jobs. Few employers will give you sufficient wage increases to make up for the fact they were able to hire you relatively cheaply during a recession. Instead, you will need to look for new jobs every few years to get the raises that will put you on track to earn as much as if you hadn't graduated in a recession. It's hard work, but it will pay off.
What technology do you think will become more important and prevalent for Analysts in the next 3-5 years?
Eduardo Zambrano: Machine learning, without a doubt. Machine learning is a compelling set of tools for classification and prediction. That does not describe the future - it represents the present. What the future will bring is integration between statistical learning and econometrics. This integration will vastly improve the ability of organizations to use their data to make the right decisions. Technology companies like Amazon, Microsoft, and Uber have already started profiting from this integration. In the next 3-5 years, we will see the inclusion of these methods become more known throughout the rest of the economy.
What general advice would you give to an Analyst?
Eduardo Zambrano: First, here is some 'technical' advice:
Every Economics graduate should feel very comfortable with coding and data management. This training can be obtained, if your school does not offer it, by attending software and data carpentry workshops online (https://carpentries.org/). A graduate with good Python and R skills, and working knowledge of SQL, will stand out in a crowded field, no matter what sub-field of economics the graduate may be interested in.

Now, here is some 'big picture' advice:
Economic data does not analyze itself, and it does not come from 'nature.' Economic data is the result of the decisions of individuals. To understand data generated by a human activity, you need to think about the incentives that lead individuals to make the decisions that are captured in this data. Therefore, knowledge of econometrics is essential, as it is knowledge of economic theory. What distinguishes Economists from other kinds of data analysts is this emphasis on the understanding that if you do not factor accurately how individuals respond to incentives in the analysis of your data, your review is likely to be flawed or, at least, incomplete. Getting good at this way of data analysis takes many years, and graduates should be prepared to continue learning how to do this well past their college years. With this advice comes a caveat, and an acknowledgment of responsibility: every data analyst must understand that decisions based on data have ethical implications, and can affect some gender or ethnic groups in different ways. These considerations must be explicitly addressed, or the analyst may provide biased and ultimately undesirable advice to the decision-makers.