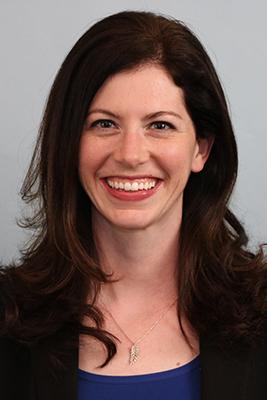 Kathryn Grow Allen
PRODiG Fellow
SUNY Potsdam
Department of Anthropology
Website
What experience really stands out on resumes?
Kathryn Grow Allen: Participation in diversity and inclusion projects, organizations, and initiatives. There are a lot of these types of initiatives on college campuses right now and anthropology departments are often heavily involved in them. As the discipline aimed at understanding humans, many anthropology students are not only taught extensively about human diversity, they are also involved in diversity and inclusion initiatives. College students who are an active part of these types of experiences in school will be able to contribute knowledge and action to similar initiatives in their future company or industry.
Science communication and public engagement. For students interested in going on to graduate school in anthropology, there is a new focus on communicating the value of anthropological or scientific research to the public. These communication experiences can be with a school newspaper, social media engagement, writing articles or blog posts, YouTube channels dedicated to science education, public workshops at a local museum, school visits, or projects with community participation. Getting involved in science communication and public engagement will be heavily valued, least not because funding agency that provide the money to do scientific and anthropological research demand a comprehensible broader impacts statement. While this was a value before, I think its importance increased ten-fold in the last year and will redefine the skills deemed important in future researchers and anthropologists. The ability to articulate information, not just to others in your field but to the public in general, will be a standout experience for both graduate school and job applications.
Leadership roles: While these always stood out before, holding a leadership role in this past year of constant change looks even more impressive. Leading any student organization, research project, or work team through the pandemic will indicate experience with adaptation, innovation and resilience, skills needed in most industries and in graduate school.
If a graduate needs to take a gap year, what skills would you recommend they try to enhance and how should they go about doing it?
Kathryn Grow Allen: For students who want to go to graduate school, taking a gap year is not necessarily a bad thing (I took two)! That year can be a time to reflect and make sure you want to go to graduate school (rather than just enrolling because you're not sure what to do next). It also gives you time to ensure you've found the right graduate program for you. During a gap year (or years), build skills that will make you more successful in graduate school. These can be simple, such as solidifying time management techniques that work for your personality type so you can successfully juggle difficult course work, involvement in research, teaching, article and grant writing...the many different areas you need to be involved in during graduate school. Likewise, networking should be a high priority during a gap year and is truly a skill that gets easier the more you do it. Reaching out to people who are in your desired career field can be intimidating but a coffee with a senior member of the field can lead to a mentoring relationship or, at least, great insight into opportunities and practical advice from lived experience. Anthropology is a close community, connecting and building collaboration skills is incredibly important. This is true for students combining anthropology with another field (business, medicine, conservation) as well. Some other skills worth developing including ANY communication skills (writing, verbal, public speaking) and creating online content. Students should build a professional webpage or train in creating video and interactive medias. These technical skills will be extremely helpful in marketing oneself and one's work outputs.
What technology do you think will become more important and prevalent in the field in the next 3-5 years?
Kathryn Grow Allen: For students going on to graduate school in anthropology, this will depend on the type of anthropology. Advancement in ancient and modern DNA technology will continue to grow in importance for biological anthropologists, technology that tracks environmental changes at endangered ancient sites will become vital for archaeologists, digital recording and communication technology will be imperative for cultural and linguistic anthropology initiatives. It is important to stay informed (and innovative!) with emerging technology that can be applied to your specific area of anthropology. More broadly speaking, however, all anthropology majors should train in digital content creation. This might mean becoming familiar with video software, basic website development tools, the ins and outs of getting ideas to spread (for example, familiarity with SEO and how to get your work consumed by a lot of people). It is more important than ever that anthropologists share widely how important understanding humanity is to just about any industry you can name. The idea that culture, human identity, and human history underlines everything going on in the world today cannot be overstated. Anthropologists, both those who earn masters and PhDs in the field and those who enter the work force with a bachelors, should be a part of communicating anthropology and its value when applied widely.