Art Teacher Projected Growth In The United States
Research Summary. After extensive research, interviews, and analysis, Zippia's data science team found that:
Salaries have increased 9% for art teachers in the last 5 years

Projected job growth for art teachers is 3% from 2018-2028

There are over 59,877 art teachers currently employed in the United States

There are 69,820 active art teacher job openings in the US based on job postings

The average salary for an art teacher is $50,188
Are Art Teacher Jobs In Demand?
Yes, art teacher jobs are in demand. The job market for analysts is projected to grow 3% from 2018 to 2028.
Art Teacher Job and Salary Trends Over Time
Compare the number of jobs and average salary for art teachers over time.
Art Teacher Jobs Over Time
Art Teacher Job Growth Over Time
| Year | # Of Jobs | % Of Population |
| --- | --- | --- |
| 2012 | 58,093 | 0.02% |
| 2013 | 57,820 | 0.02% |
| 2014 | 58,897 | 0.02% |
| 2015 | 59,688 | 0.02% |
| 2016 | 59,887 | 0.02% |
Average Art Teacher Salary Over Time
Art Teacher Salary By Year
| Year | Avg. Salary | Hourly Rate | % Change |
| --- | --- | --- | --- |
| 2008 | $36,270 | $17.44 | - |
| 2009 | $37,530 | $18.04 | +3.5% |
| 2010 | $38,979 | $18.74 | +3.9% |
| 2011 | $40,626 | $19.53 | +4.2% |
| 2012 | $41,598 | $20.00 | +2.4% |
Number Of Art Teachers By State
Mouse over a state to see the number of active art teacher jobs in each state. The darker areas on the map show where art teachers earn the highest salaries across all 50 states.
Average Salary:
Job Openings:
Most Common States For Art Teachers
Rank

State

Population

# of Jobs

Employment/
1000ppl
1
District of Columbia
693,972
140
20%
2
New Hampshire
1,342,795
198
15%
3
Maryland
6,052,177
708
12%
4
Colorado
5,607,154
676
12%
5
Illinois
12,802,023
1375
11%
6
New Jersey
9,005,644
1007
11%
7
Massachusetts
6,859,819
674
10%
8
Minnesota
5,576,606
541
10%
9
Nevada
2,998,039
304
10%
10
New Mexico
2,088,070
205
10%
11
Delaware
961,939
97
10%
12
Connecticut
3,588,184
318
9%
13
Montana
1,050,493
97
9%
14
Vermont
623,657
57
9%
15
Virginia
8,470,020
681
8%
16
Nebraska
1,920,076
154
8%
17
Pennsylvania
12,805,537
872
7%
18
Michigan
9,962,311
678
7%
19
Iowa
3,145,711
216
7%
20
Kansas
2,913,123
208
7%
Most Common Cities For Art Teachers In The US
Rank

City

# of Jobs

Employment/
1000ppl

Avg. Salary

1
McLean
1
2%
$52,064
2
Frisco
1
1%
$46,608
3
Stamford
1
1%
$63,811
4
Atlanta
1
0%
$45,582
5
Chula Vista
1
0%
$53,813
6
Los Angeles
1
0%
$54,701
7
North Las Vegas
1
0%
$45,412
8
Pittsburgh
1
0%
$48,249
9
Washington
1
0%
$53,455
Experts Weigh In On Art Teacher Job Outlook
We spoke to professors and experts from several universities and companies to get their opinions on where the job market for recent graduates is heading, as well as how young graduates entering the industry can be adequately prepared. Here are their thoughts.
Our Panel of Experts
What experience really stands out on Art Teacher resumes?
Laurie Gatlin Ph.D.: Right now, the ability to write engaging lessons that can be delivered with scaffolded experiences, all organized in a learning management system. Not so much different than what they have been learning, but the delivery mode is structured differently. Our students in general learn how to write engaging, community-based lessons that connect their students lived experiences with their formal education in art.
Will there be an enduring impact of the coronavirus pandemic on Art Teachers?
Laurie Gatlin Ph.D.: There will probably be a few - one of the things we are concerned with is their actual practical preparation for entering the classroom. We do a lot of observation and assisting during their program, and that cannot be done right now. So students are learning "about" teaching by watching videos and having teacher panels for their Clinical 1 & II aspects. All of this will start them off in their career with a lot less hands-on preparation than they would normally have by the time they are done student teaching.

Those student teachers who are entering the Clinical III part of their program (student teaching) are teaching virtually. In a few ways, they have a bit of an advantage in learning new ways to engage students, but they are missing out on classroom management that will then have to be learned when schools return to face-to-face instruction, on their own without a mentor teacher in the room. So the apprenticeship aspect is not what it should be.
What type of skills will young Art Teachers need?
Laurie Gatlin Ph.D.: One advantage to what's going on now is that our student teachers and those in the credential and art education courses are really learning innovative ways to deliver and prepare lessons to be shared through e-learning. Our students are learning how to organize their teaching in a way that makes learning accessible for kids and also learning ways to deliver a hands-on studio experience through video, step-by-step instruction, and an abundance of guided learning. This is something they'll take with them, and I think there are a lot of strategies that they will continue even when classes resume a face-to-face aspect.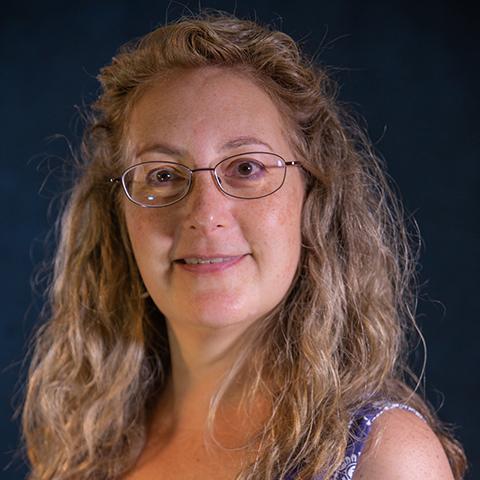 What experience really stands out on Art Teacher resumes?
Kalo Gow: The versatility of an actor stands out. Are they trained holistically, voice and movement in addition to acting for stage and screen? Level of experience, the volume of shows, and films. Ultimately it comes down to their audition, but I want to see that an actor has been working steadily to build their resume. What have they done since leaving school? Have they continued or supplemented their education with acting, dance, or singing lessons? Community theatre projects and student short films are resume builders if professional work isn't immediately forthcoming. A performer's body is their instrument--are they keeping it in shape (physically and creatively)?
Will there be an enduring impact of the coronavirus pandemic on Art Teachers?
Kalo Gow: This pandemic isn't over, and it will continue to impact all of us personally and professionally for quite some time to come. The creativity of faculty and students to make strides despite safety limitations speaks to our resilience, passion, and ability to adapt. The urge to create, tell stories, and connect is so strong that we find a way despite limitations.
What type of skills will young Art Teachers need?
Kalo Gow: I believe it was an article from Backstage that noted that 85% of all auditions were digital even before the pandemic. Though this article referred to film, television, and media auditions, many theatre companies host open auditions utilizing digital submissions. Our graduate theatre applicants submit digital auditions when unable to travel for an on-campus visit. For Theatre UNO, I offered a Special Topics course this term on Digital Auditions. Performers must understand best practices and be able to do their best work both digitally and in-person. At UNO, the MFA in Film focuses on production, while the MFA in Performance covers both theatre and on-camera work. Actors are most often trained by theatre departments and take on-camera classes as electives.
Sonya Evanisko
Professor
Shepherd University
Department of Contemporary Art + Theater
Will there be an enduring impact of the coronavirus pandemic on Art Teachers?
Sonya Evanisko: For certain, the pandemic will cause an enduring impact on fine art graduates, in the aspect that individuals may have fewer resources to spend on art/design services or on purchasing artworks or art institutions cutting positions or closing. As always, artists need to be resourceful and utilize their skill set to find employment in fields that might not seem art related on the surface. Studio artists often supplement their art income by holding positions in visual/retail display, fine carpentry, foundry work, or on creative teams in places that build sets for tv production, theme parks, etc. Many photographies and graphic design graduates are working as freelancers and utilizing social media to offer their creative services directly to their communities or the larger public.
How do you envision technology impacting Art Teachers in the next 5 years?
Sonya Evanisko: I think technology impacts the field less in the creation of the work but more in the way that artists are able to sell and distribute their work and artistic/design services. Artists have been using new digital technologies to create works in design, illustration, photography, as well as laser cutting and 3-D printing technologies in craft areas, painting, sculpture, and so forth before the pandemic started. I think online marketing and selling of artworks and art services using the current technology has increased as artists recognize more and more that they cannot wait for the art establishment to recognize their work and sell it for them.

Artists need to be the agents that get their work and services noticed and make sales directly, and this is where technology assists them- as well as good skills in marketing themselves and their work/art services. Artists need to be savvy business people as well as creative makers. A good art school will empower and inform their students by offering professional practices and business/marketing courses as an integral part of the art degree. At Shepherd University, our art curriculum requires three courses in Professional Practices as part of the BFA degree and offers more elective opportunities for the students to take more courses in this area if they choose.
Are there any particularly good places in the United States for Art Teachers to find work opportunities?
Sonya Evanisko: Art graduates may be avoiding the larger cities that are known for employment in the arts due to the oversaturation of artists in these areas, high cost of living, and a number of virus cases in dense cities such as New York or LA. I see art graduates gravitating towards smaller cities such as Baltimore, MD; Pittsburgh, PA; Columbus, Ohio; Charlotte, NC, etc.
Will there be an enduring impact of the coronavirus pandemic on Art Teachers?
Paul Jaskot Ph.D.: As with any field (and, indeed, all of our educational institutions), Holocaust Studies will suffer because of the pandemic, first and foremost, in the disruptions to graduate student lives based on the health concerns of themselves and their family or friends. The enduring impact will hit, in particular, young ABD students, i.e., those poised in this year and the next to dig into the archival depth of their research. The travel restrictions have hit them hard, and because the field puts so much emphasis (rightly so) on getting the factual information right for any study - history, literature, philosophy, art history, etc. - this will slow them down, or even force them to change their topic. In this regard, in terms of content, we are likely to see a crop of dissertations finalized in the next 2-3 years that heavily emphasize historical and philosophical debates (or, in other words, the reception of the Holocaust and debates about its fundamental concepts). This may push the field in interesting new directions, but will, nevertheless, pose a frustration to graduate students who intended to follow a very different interest.
How do you envision technology impacting Art Teachers in the next 5 years?
Paul Jaskot Ph.D.: I would advise any graduate student who is not already experimenting with digital methods to do so, immediately. Whether going the professor route or the institute route, students must be technically savvy, and that means understanding what kinds of Holocaust questions are appropriate for digital methods. Debates in the Digital Humanities are at the fringes of Holocaust Studies, but those fringes can also be seen as leading edges. Five years from now, there will likely be no academic job that does not require some understanding and use of digital methods, either in research or in the classroom.
Are there any particularly good places in the United States for Art Teachers to find work opportunities?
Paul Jaskot Ph.D.: From my perspective, graduate students tend to overlook, in particular, the many institutes, small and large, of Holocaust Studies that exist in colleges, universities, and independently in museums. All of these institutes need staff, and knowledgeable staff at the level of a Ph.D. in Holocaust Studies is hard to come by. Mind you, as with all areas of culture, these, too, will be impacted by CoVID. But the interest in the Holocaust and, sadly, comparative genocide will not wane, given that it maintains a contemporary and powerful relevance.
A
Andrea Varga
Associate Professor of Design/Sustainability Faculty Fellow
SUNY New Paltz
School of Fine & Performing Arts
Will there be an enduring impact of the coronavirus pandemic on Art Teachers?
Andrea Varga: Absolutely. I know that some current and recent graduates have already started looking for-and some have secured-work in other fields that are of related interest, or that they have experience in, e.g., digital media, film production, fashion, sustainability fields, management in essential retail like grocery stores, or helping manage new COVID standards in workplaces. I think students trained broadly in our discipline realize they have many marketable skills, in particular being able to collaborate and plan, that work in many fields. They see the writing on the wall for the near future in our industry that already had so many people entering it, and they are not going to just sit by and wait for things to open up. They need to start careers now, so they are looking around.
How do you envision technology impacting Art Teachers in the next 5 years?
Andrea Varga: Obviously, innovation and using technology to create new forms of storytelling and entertainment are going to dominate, so anyone who is trained and excited about working in technology is going to have a better chance of finding employment. I think that anyone making sound/audio, lighting, and programming, as well as managers who are adept at working with technology, is going to be in a good position to pivot. It is likely going to be harder for those who work in the traditional artisan crafts areas like carpentry, costumes, etc.

Those are expensive for producers to support and take up space to do, plus there probably is going to be less call for those things. I'm really sad to say that because personally, I love those areas. I hope our artisans don't give up but are able to find different fields to utilize those amazing skills. I have one class of 2020 graduates in Costume Design/Technology who just got a job with an organic/sustainable textile company as a dyeing apprentice, and I'm thrilled to see her find related work.
Are there any particularly good places in the United States for Art Teachers to find work opportunities?
Andrea Varga: I'm sad to say that I think this is going to be tough for new graduates. There will be many highly qualified and experienced theatre artists who are displaced due to closing theatres, projects put on hold or shelved, etc., across the country, not to mention who knows how long it will take NYC to rebound broadly, so all of those people will be competing for the few positions that do survive this downturn. I don't see where there will be opportunities unless you are looking at an adjacent industry-film & television.
What general advice would you give to an Art Teacher?
Tanya Hartman: I am not sure what the impact of the pandemic on our graduates will be, but their ingenuity and flexibility during the pandemic have been notable and touching. If anything, the creativity that already existed in them, and that inspired them to choose to be artists, allowed them to adapt to the circumstances of the pandemic and to still make art, so my hope is that the experience of having to maintain inspiration and rigor in a crisis has strengthened them to make art their whole lives.
What Art Teacher skills would you recommend for someone trying to advance their career?
Tanya Hartman: In the past, New York, London, Los Angeles, and Chicago were loci of creativity and culture, but with the cost of living in those places so high, I would say that any affordable location is a good location to hunker down, get a job that doesn't crush your spirit and make art.
Will there be an enduring impact of the coronavirus pandemic on Art Teachers?
Tanya Hartman: I think that online exhibitions will allow artists to share their work affordably, as shipping large, heavy works of art is financially daunting. I think attendance at artist's lectures will increase because people will attend remotely. But I think that making art digitally will not increase but remain one option, among many, for creating. People love to make objects using physical materials. It seems inherent to human nature. Some experience the computer as material, as a tangible object through which creativity flows, while others prefer to paint or clay, but what matters most is that our culture support all forms of making, and that dialogue occurs, whether through remote of face to face contact.
Will there be an enduring impact of the coronavirus pandemic on Art Teachers?
Nikhil Ghodke: In the current scenario, as we ride out the pandemic, the way we go about our lives, including jobs and workplaces, might change for the long term. This would mean certain job roles will have less demand, and new job roles will be created. As the unemployment numbers remain high, it will affect graduates, who would be competing with job seekers with prior work experience. This is certainly a less than ideal situation for graduates, especially those with student loans. This will leave them with higher debts and might take them longer to settle, buy homes, etc.
How do you envision technology impacting Art Teachers in the next 5 years?
Nikhil Ghodke: There will make a lot more remote work, and because of this, it will change the dynamics in the workplace. Technology that facilitates this remote work, such as Augmented Reality, Remote Work Software, and Virtual Training, would be in demand. For example, I have seen a significant increase in job advertisements for eLearning and Instructional Designers, and right now, there are only a few universities that offer courses in this subject. So graduates who can capitalize on the situation, and are in the right place with these skills, would stand to gain.
Are there any particularly good places in the United States for Art Teachers to find work opportunities?
Nikhil Ghodke: The major cities generally take the lead in innovation, and, in new ways of conducting businesses, those who are quick to adapt (both businesses and graduates) will come out to gain from this situation. I have already seen a good number of jobs being listed as remote, and those graduates who are self-starters, and nimble in their problem-solving abilities, would do good. There will be a boom for technology companies, as demand for their services has increased during the pandemic and is reflected in the upward trajectory of the technology weighted NASDAQ index. So, places around the US where innovation is happening like New York, California, Twin Cities, Research Triangle, Dallas, Austin, Denver, and Seattle areas would be great places for graduates.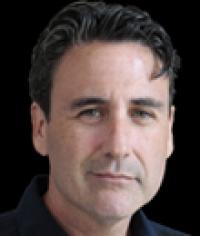 Will there be an enduring impact of the coronavirus pandemic on Art Teachers?
Lonnie Rafael Alcaraz: Yes. In the world of theatrical/live event lighting design, it is going to take years to get back to normal. Students graduating in 2020 and 2021 will have to diversify their skillset. If they want to thrive in the entertainment industry, for the next few years, they will need to have skills in Architectural lighting, TV, and film.
How do you envision technology impacting Art Teachers in the next 5 years?
Lonnie Rafael Alcaraz: Much more digital rendering and animation will be needed. At UCI, we center on that, but will need to push it even more in lieu of live performance work.
Are there any particularly good places in the United States for Art Teachers to find work opportunities?
Lonnie Rafael Alcaraz: At the moment, all the normal avenues are not thriving. Graduates can look for work in the animation and gaming worlds as a lot of the same lighting ideas exist there.
What technology do you think will become more important and prevalent for Art Teachers in the next 3-5 years?
Greg Hull: We have seen an increase in the use and need for technology to connect and bring people, ideas, and resources together, locally and globally. We have also seen many advances in telematics, data visualization, human/computer interfaces, and digital fabrication, including AR and VR based tools. I believe these advances will continue and increase in the future. I also think that we will see a renaissance, in which the ability to actively bridge traditional and emerging technologies will be highly sought after.
What general advice would you give to an Art Teacher?
Greg Hull: I would tell them to remember that, while they may not find sculptor, poet, dancer, etc. in job postings, the skills and abilities that they have all learned in terms of idea generation, problem-solving, and creative thinking are highly sought after and can be applied to almost any position in every conceivable field. Innovation and creativity are the cornerstones of education in Design and the Visual and Performing Arts. The ability to see and solve problems, from multiple perspectives, and provide an array of viable solutions is unique and powerful. With self-motivation and perseverance, they can, and will, be successful.
Will there be an enduring impact of the coronavirus pandemic on Art Teachers?
Greg Hull: Yes, I believe that everyone's lives will continue to be changed as a result of the pandemic. The global, national, and local impact of the virus in economic, social, and political discourse will likely play a central role in the lives and work of professionals from every field. If we can avoid the impulse to contract and narrow our focus, there is a rare, possibly once in a lifetime, opportunity for people from diverse communities, both locally and globally, to speak with a more singular voice. Across the planet, everyone has shared an experience that is unique to this generation. While the coronavirus has brought a great deal of devastation, I hope that we don't miss the opportunity to leverage this shared experience as a springboard from which to build and act.
Will there be an enduring impact of the coronavirus pandemic on Art Teachers?
Josh DeWeese: Yes, I think there will be an enduring impact from the pandemic, both positive and negative. It has already caused a shift in our thinking, most directly with how we think about the virtual world and the ease of meeting online. Of course, the lack of face-to-face meetings certainly is a loss, but the benefits of working from anywhere and with anyone, worldwide, is a huge benefit. For graduates, this presents a new challenge with identifying their best opportunities, and how to market themselves in the virtual world best.
How do you envision technology impacting Art Teachers in the next 5 years?
Josh DeWeese: We will see a continued embrace of online platforms and virtual reality technology for sharing artistic experiences in ways we haven't imagined. One thing the pandemic has exposed is the digital divide and the lack of resources available to many to access new developments. I suspect this will always be an issue, and something we must all work to improve.
Are there any particularly good places in the United States for Art Teachers to find work opportunities?
Josh DeWeese: The Creative Arts and their opportunities are everywhere. This is more true now, with the embrace of the virtual world. We see our students go all over the country, and sometimes around the world, but they are following the internet's opportunities. With the pandemic, we will see more artists working from more remote locations with a good internet connection, where the cost of living is not so out of control.
Will there be an enduring impact of the coronavirus pandemic on Art Teachers?
Daniel McDonald: I don't think anyone is sure about the enduring impact of the coronavirus pandemic. The joint statements I've heard are that "there is a new normal," or "there can no longer be a status quo." Comments like these are being delivered in meetings where the aim and focus are the proper plans for riding out this pandemic, waiting, and hoping that things get back to normal, as quickly as possible. I'm not sure anyone even agrees on what normal should look like at this point.

Also, from what I saw in the email sent to my colleague, Shawn Orr, you reference 2020 graduates as your article's focus. Those that graduated in 2020 (I'm assuming in May) are dealing with the pandemic in many of the same ways everyone is. If their industry is essential, there are more jobs than applicants. If that is not the case, then I'm sure it's a struggle similar to everyone else.
How do you envision technology impacting Art Teachers in the next 5 years?
Daniel McDonald: Of course, technological inclusions in all facets of life, are growing every year, and I have to assume that trend will only continue, if not accelerate. The move to virtual environments has been almost brutal for those still in school, with such adaptations happening at great speed. The workforce, too, has adapted swiftly to virtual environments and remote work. I can imagine many of the lessons (and conveniences) learned in this process will carry on long after the pandemic's abatement.
Will there be an enduring impact of the coronavirus pandemic on Art Teachers?
Karl Kippola Ph.D.: Of course. The pandemic is almost sure to have an enduring impact on current students and graduates, and all people working in the world of theatre. Theatre artists are struggling to find ways to keep active, relevant, and continue to grow in their craft.

Because nearly all theatres in the country have shut down in-person productions, finding employment is challenging. And nobody truly knows what will happen when theatres eventually re-open. Our world continues to need theatre -- and desperately needs the creativity and passion of our current graduates. Theatre artists are working on translating their skills in entertainment and activism to alternate platforms.
How do you envision technology impacting Art Teachers in the next 5 years?
Karl Kippola Ph.D.: An excellent question that theatre professionals and educators are continually discussing. I'm not sure anybody thinks that things will ultimately go back to the way they once were. As an art form, the theatre will die if it doesn't figure out how to adjust to its needs. Theatre artists have discovered the powers and possibilities of many online tools.

We have reached audiences that wouldn't choose to step into a theatre. While the live interaction of a play and its audience is likely to remain a hallmark of theatre, it is not the only way. We are discovering that there are other ways we can reach people. Different methods can make a difference.

Theatre artists are trained to improvise and work under enormous pressure, within a limited budget, and under impossible time constraints. Above all, artists are collaborators and communicators -- precisely the people needed to confront the challenges facing us -- in the theatre and out. And no one, perhaps, is better equipped to tackle these challenges than our current students and graduates, whose lives have been a nearly constant crucible of experience, uncertainty, and change.
Are there any particularly good places in the United States for Art Teachers to find work opportunities?
Karl Kippola Ph.D.: One of the silver linings about finding work in the world of theatre is that physical location matters very little. Creating, producing, and promoting theatre in the virtual world has encouraged artists to connect across the country and worldwide, without leaving your house or getting out of your pajamas. New partnerships are forming. People are freely exchanging ideas and inspirations. Of necessity, those looking for work have had to be proactive in reaching out to people they don't know.

But recent graduates also are forming companies specifically designed to address the needs, limitations, and possibilities of our current moment. Creating a career in the arts always has been difficult. It is more difficult now. But not impossible. Again, the world desperately needs skills. Graduates must be tirelessly proactive in looking for opportunities -- and in creating their work.

Once things begin to re-open -- or even if we shift to some limited-capacity, or hybrid form of audience engagement -- then the physical location will start to matter again. Major cities, as before, likely will remain artistic centers. But the theatre always has been everywhere. And it will continue to be.
Updated December 18, 2020