Business Administrator Projected Growth In The United States
Research Summary. After extensive research, interviews, and analysis, Zippia's data science team found that:
Salaries have increased 9% for business administrators in the last 5 years

Projected job growth for business administrators is 5% from 2018-2028

There are over 106,526 business administrators currently employed in the United States

There are 103,025 active business administrator job openings in the US based on job postings

The average salary for a business administrator is $72,503
Are Business Administrator Jobs In Demand?
Yes, business administrator jobs are in demand. The job market for analysts is projected to grow 5% from 2018 to 2028.
Business Administrator Job and Salary Trends Over Time
Compare the number of jobs and average salary for business administrators over time.
Business Administrator Jobs Over Time
Business Administrator Job Growth Over Time
| Year | # Of Jobs | % Of Population |
| --- | --- | --- |
| 2012 | 54,199 | 0.02% |
| 2013 | 56,030 | 0.02% |
| 2014 | 56,492 | 0.02% |
| 2015 | 57,855 | 0.02% |
| 2016 | 58,180 | 0.02% |
Average Business Administrator Salary Over Time
Business Administrator Salary By Year
| Year | Avg. Salary | Hourly Rate | % Change |
| --- | --- | --- | --- |
| 2008 | $50,099 | $24.09 | - |
| 2009 | $51,814 | $24.91 | +3.4% |
| 2010 | $54,118 | $26.02 | +4.4% |
| 2011 | $55,842 | $26.85 | +3.2% |
| 2012 | $57,119 | $27.46 | +2.3% |
Number Of Business Administrators By State
Mouse over a state to see the number of active business administrator jobs in each state. The darker areas on the map show where business administrators earn the highest salaries across all 50 states.
Average Salary:
Job Openings:
Most Common States For Business Administrators
Rank

State

Population

# of Jobs

Employment/
1000ppl
1
District of Columbia
693,972
256
37%
2
Alaska
739,795
218
29%
3
Minnesota
5,576,606
1499
27%
4
Nebraska
1,920,076
487
25%
5
South Dakota
869,666
215
25%
6
Montana
1,050,493
256
24%
7
Kansas
2,913,123
628
22%
8
Iowa
3,145,711
658
21%
9
Missouri
6,113,532
1141
19%
10
New Mexico
2,088,070
402
19%
11
Wisconsin
5,795,483
1033
18%
12
Ohio
11,658,609
2005
17%
13
Nevada
2,998,039
495
17%
14
Virginia
8,470,020
1361
16%
15
Indiana
6,666,818
1093
16%
16
Tennessee
6,715,984
1062
16%
17
Maryland
6,052,177
944
16%
18
Alabama
4,874,747
800
16%
19
Arkansas
3,004,279
494
16%
20
Michigan
9,962,311
1447
15%
Most Common Cities For Business Administrators In The US
Rank

City

# of Jobs

Employment/
1000ppl

Avg. Salary

1
Springfield
2
7%
$88,497
2
Newark
2
6%
$74,672
3
Bethesda
3
5%
$92,110
4
Sierra Vista
2
5%
$72,153
5
Pasadena
5
4%
$93,108
6
Atlanta
3
1%
$65,337
7
Des Moines
2
1%
$74,204
8
Mobile
2
1%
$59,489
9
Orlando
2
1%
$60,049
10
Urban Honolulu
2
1%
$66,698
11
Albany
1
1%
$62,479
12
Los Angeles
5
0%
$92,961
13
Portland
3
0%
$87,815
14
Dallas
2
0%
$74,985
15
Denver
2
0%
$66,041
16
Phoenix
2
0%
$75,486
17
San Diego
2
0%
$87,401
Experts Weigh In On Business Administrator Job Outlook
We spoke to professors and experts from several universities and companies to get their opinions on where the job market for recent graduates is heading, as well as how young graduates entering the industry can be adequately prepared. Here are their thoughts.
Our Panel of Experts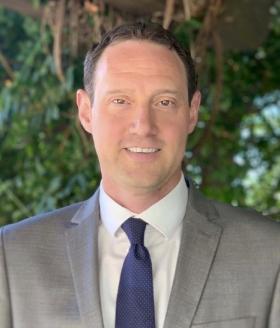 What technology do you think will become more important and prevalent for Business Administrators in the next 3-5 years?
David Groshoff: Robust virtual meeting technology, such as Zoom, will become increasingly crucial for workforce productivity. While Zoom, Microsoft Teams, and other platforms have provided much-needed capabilities during this time, they-and WiFi providers-could not fully keep up with the demands. Over the coming years, the technology will likely develop to engage in virtual meetings just as fully via mobile technology via desktop, including screen share functionality.
What are the biggest trends we'll see in the Business Administrator job market given the pandemic?
David Groshoff: Depending on the industry, of course, one of the biggest trends in the job market will be a smaller reliance on geographic location, whether from an employer's or employee's standpoint. COVID-19 has confirmed many long-held suspicions that productivity doesn't decline despite a remote workforce. This flexibility may also spill into the time of day employees' work, beyond the traditional workday.
However, since many employers have materially cut compensation as a result of COVID-19, recent graduates who are entering the workforce will likely face depressed starting salaries that may trail them for years or careers, similar to what many of the newly hired MBA grads from 2009 experienced.
Will there be an increase or decrease in demand for Business Administrators in the next 5 years?
David Groshoff: I firmly believe we will experience an increase in demand for MBA graduates over the next five years. Although our most recent recession this year was uniquely short by formal definitions, we're still experiencing economic shock during this challenging time. Depending on how Congress and the Federal Reserve choose to act, we may experience a double-dip recession or worse. Either way, MBA enrollments tend to increase materially at the front-end of economic recessions, with hiring demand for MBA graduates increasing following the subsequent economic recoveries.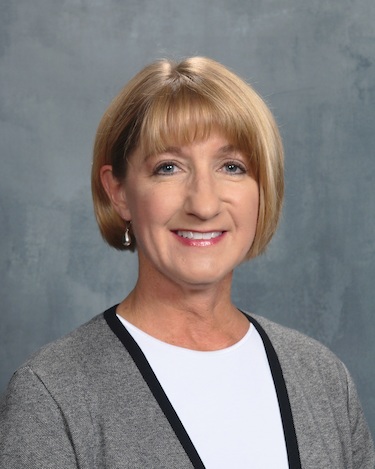 What type of skills will young Business Administrators need?
Dr. Julie Szendrey: Hard skills: Those graduates skilled in digital marketing and analytics will have an advantage in the workforce. Using analytics tools such as Google Analytics, Tableau, and marketing automation will be a differentiator. And of course, being savvy in Excel is a big plus.

Soft skills: Emotional Intelligence (EQ), or the ability to manage your own emotions and the emotions of others, is essential. It's good to know how your role fits into the function of the overall organization.
Additionally, handling and navigating ambiguity is beneficial - knowing how to figure things out and when to ask questions.
How do you envision technology impacting Business Administrators in the next 5 years?
Dr. Julie Szendrey: Those in marketing can pretty much work anywhere, if they have good online connectivity.
Marketing tools (analytics, SEO, email, blogs, content development) rely on technology. These tools will continue to evolve in the years to come.

The discipline of marketing is based on building relationships with customers. Marketers will need to continue to develop creative ways of building those relationships in a virtual space. It will be exciting to see what new platforms evolve.
Are there any particularly good places in the United States for Business Administrators to find work opportunities?
Dr. Julie Szendrey: The industries that will have more demand for marketing graduates provide products/services that have increased demand because of the pandemic.
It would help if you looked at those organizations that have done well over the past few months. The "place" to find work as a marketer is now less of a physical location and more of a virtual location/website as the workforce has gone virtual at an accelerated pace.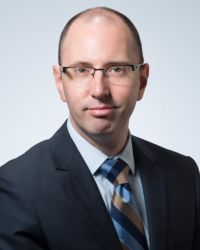 Patrick Scott Ph.D.
Assistant Professor of Economics
Louisiana Tech University
Economics and Finance Department
What type of skills will young Business Administrators need?
Patrick Scott Ph.D.: I think the importance of critical thinking and reasoning skills cannot be overstated enough. In this area, economics shines. Additionally, analytical and quantitative skills are more important than ever. Businesses continue to make the shift towards data-driven decision making. The ability to quickly analyze data and correctly assign an interpretation or meaning to that data is an important job market skill. With just a little bit of economic intuition, combined data science skills, business economics majors are uniquely positioned for success in the job market of tomorrow.
How do you envision technology impacting Business Administrators in the next 5 years?
Patrick Scott Ph.D.: I'm so glad you asked this question. COVID-19 has structurally changed the economy we knew. Technology will continue to drive these changes at a faster rate than we have seen in previous generations. While the cost of analyzing data and making fast business decisions will likely drop in the coming years, due to increased efficiency, the need to have someone interpret what the numbers mean to business leaders and policymakers will continue to remain strong. Business economics majors are poised to be able to capitalize on these opportunities for the foreseeable future.
Are there any particularly good places in the United States for Business Administrators to find work opportunities?
Patrick Scott Ph.D.: We have had success in placing our candidates from the College of Business at Louisiana Tech University in all portions of the country. Small towns, to large cities, to graduate programs, and beyond are all able to benefit from the skills learned by these majors.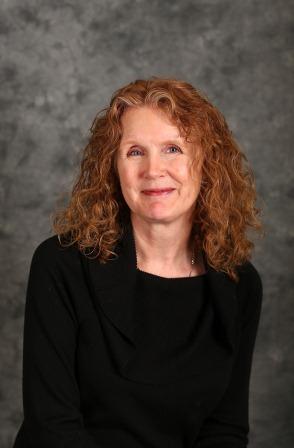 What type of skills will young Business Administrators need?
Marjolijn Van der Velde Ph.D.: While technical skills will always be necessary, "soft skills" such as critical thinking, problem-solving, and strong communication abilities are playing an increasingly important role, and depending on the position, having experience working and managing teams can be a requirement. Many employers are taking the approach where they "hire for attitude and train for skill," knowing that fit in the workgroup and the organization are key to retention and performance.
How do you envision technology impacting Business Administrators in the next 5 years?
Marjolijn Van der Velde Ph.D.: Strange as it sounds, the one constant we can count on changes. While we may not know exactly what tech skills will be necessary, knowing that we need to be continuous learners will help us keep up with the rapid rate of change we can expect over the next five years.
Are there any particularly good places in the United States for Business Administrators to find work opportunities?
Marjolijn Van der Velde Ph.D.: Most state's product information on their job outlook over a 5-10 year period. The State of Michigan's "Hot 50" features the 50 most high demand, high wage careers through 2028. The report identifies the highest need jobs requiring a bachelor's degree as general and operations managers with 5,460 expected openings every year. The highest growth rates over the ten year period 2018-2028 are for speech-language pathologists and physician assistants. Both positions require a master's degree and are expected to grow 18% over the ten year period. I have attached a copy of Michigan's Hot 50 report.
What type of skills will young Business Administrators need?
Wayne Fletcher: Interestingly, as you speak to employers, this has not changed over the last 20+ years. I had a conversation with my advisory board last week and discussed this question. Employers, generally speaking, are seeking students with good soft skills. By soft skills, I am referring to the ability to effectively communicate across different mediums, the ability to critically think through situations, and the ability to demonstrate self and situational awareness (emotional intelligence).

However, additional elements our advisory board identifies are personal integrity and decision making from an ethical perspective. Employers expect that an accounting major, or a finance major, or (fill in the blank) will possess the knowledge and technical competencies to perform entry-level professional work. And, if a graduate is smart, they can be trained to work in a specific business. However, soft skills take a long time to develop - and employers often don't believe they have the time or capability to focus on that specific aspect of new employee development.
How do you envision technology impacting Business Administrators in the next 5 years?
Wayne Fletcher: Business is ubiquitous and touches every sector of our economy. As such, technological developments will impact all business graduates as they pursue their respective careers. The guidance I would give students is two-fold. First, never stop learning. Read a variety of publications from different perspectives and on different subjects. By becoming an intelligent consumer of information, young professionals can intentionally seek to develop themselves in order to maintain currency within their areas of interest. Second, expect change.

Life, business, and professions are not linear. We cannot plan for tomorrow simply by observing what occurred yesterday. Those professionals that hunker into one area of their profession, anticipating that they can cruise through until retirement, are the least prepared to engage new norms - which are often driven by new technology. Most businesses and professions are not on the cutting edge of change and technology, which may lead to employee complacency. Those that thrive as things change are the professionals that anticipate and embrace directed and intelligent change. Those that resist change become obsolete.
Are there any particularly good places in the United States for Business Administrators to find work opportunities?
Wayne Fletcher: As a mid-sized university operating in the Southern California market, my answer incorporates a geographic bias. Although the pandemic has certainly dampened immediate opportunities for some students, aggregately, the Southern California market provides a multitude of new graduate opportunities. California has the largest economy within the U.S., and if it was a sovereign nation, it would be ranked the fifth largest economy in the world. Therefore, opportunities are ample. That said, one constant in securing the best opportunities relates back to networking. People like to hire people they know. To that end, the Jabs School of Business, working with our Career Center, intentionally creates opportunities for students to network in our community through events, job fairs, and internships. However, it still is incumbent on students to engage those opportunities.
Dana Hebreard
Director of Career Services
Aquinas College
Career Services Department
Will there be an enduring impact of the coronavirus pandemic on Business Administrators?
Dana Hebreard: Given the scope of the pandemic and its effect on everyday life, students who graduated this year and head to the job market should expect to get questions in a job interview about how they adjusted. I have been telling everyone to think strategically. How did you use your time effectively? Did you volunteer in the local community? Take a part-time position? Learn a new skill? Responses have a strong indicator of character and how a student stayed motivated during challenging circumstances.
Are there any particularly good places in the United States for Business Administrators to find work opportunities?
Dana Hebreard: Connections count. Many of the graduates found their positions through networking and through previous experiences. Here are two examples: One student accepted a Business Consultant position with the West Michigan Hispanic Chamber of Commerce, which was where she completed an internship. Another student was offered a position as Staff Accountant at Schmidt, Koning, Villarreal & Associates, LLC, where he completed an internship.
What general advice would you give to a Business Administrator?
Wayne Counts: I think there will be an impact, both visible and invisible, for years to come. One of the big changes will be in how we do things. The change to remote and virtual business will probably never be fully reversed.
What Business Administrator skills would you recommend for someone trying to advance their career?
Wayne Counts: Accounting is a field where there is almost always a demand. Regardless of whether a business is booming or in decline, someone has to keep track of it and report it. With the steady increase in the public sector, there is always an increased demand to make sure the taxpayers are getting what they are paying for, so assurance services seem to keep rising in demand.
Will there be an enduring impact of the coronavirus pandemic on Business Administrators?
Wayne Counts: Accounting has always been one of the earliest adopters of technology. This makes sense, if you think about it, as the accounting function for everyone, but public accounting firms, are an expense that doesn't directly generate revenue. Accounting adds value by finding ways to cut costs and identify high-profit margin opportunities. As machine learning, artificial intelligence, and other technologies mature, the role of the accountant will change. It is pretty safe to say, the job a graduate starts with, won't be the job they are doing in 10 years.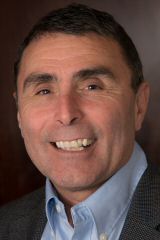 Domenick Celentano
Lecturer
Fairleigh Dickinson University
Department of Management and Entrepreneurship
Will there be an enduring impact of the coronavirus pandemic on Business Administrators?
Domenick Celentano: The Coronavirus Pandemic was a shock to everyone's life, and students were no exception. Students have been impacted in many ways.

Students pivoted over spring break 2020 from traditional on-campus face to face courses to courses delivered 100% to the remote learning modality. In my discussions with students, remote learning online was new to most students, along with a substantial learning curve in transitioning to self-directed study; for many, it was a difficult transition given the short notice over spring break. Many faced difficulties in their home lives, with parents also dealing with interruptions in their careers and incomes. Many students took advantage of the technology offered by the university to support on-campus classes, but the same technology was not immediately available to them at home; fast Internet access and reliable WiFi are but two examples.

The enduring impacts for the future:
-Students are recognizing that "adapting" will become part of their life and profession.
-Resiliency goes hand-in-hand with adaptation because there will not be a straight-line path to ways to deal with future life and work scenarios.
-The ability to learn methods and techniques to successfully work remotely, as many corporations realize employees find an appeal to remote work and the reduction/elimination of their commute. Corporations will have a segment of their workforce working remotely, either full or part-time.
-Collaborating with colleagues remotely will be a necessary skill set to succeed in a future career.
How do you envision technology impacting Business Administrators in the next 5 years?
Domenick Celentano: Remote work will become the norm for most organizations. Currently, we are relying on synchronous video (Zoom, for example) for team collaboration, which is limited in replicating in-person collaboration. Advances in both Artificial/Augmented Reality will lessen the need for in-person collaboration of all sorts because the technology will provide the look and, most importantly, the feel of face-to-face contact. Additionally, 5G technology will allow broad access to high-speed video and data that far exceeds what remote workers currently have via cable and telecom providers.
Will there be an enduring impact of the coronavirus pandemic on Business Administrators?
Michelle Gordon: Yes, definitely. Our new graduates are entering a job market with an unprecedented level of turbulence. In addition to added difficulty in finding career-appropriate work, the uncertainty of job security is possibly at an all-time high. This means that our upcoming graduates will need to start their job searches early and invest more time in researching the organizations to assess their ongoing viability.
How do you envision technology impacting Business Administrators in the next 5 years?
Michelle Gordon: Technology constantly propels business innovation and vice versa. Technology will continue to create exponential improvements in production, logistics, communication, and customer relationship management. The business embraces continuous improvement, and savvy business graduates need to embrace the concept of life-long learning to position themselves for ongoing success!
Are there any particularly good places in the United States for Business Administrators to find work opportunities?
Michelle Gordon: The good news is that business is everywhere! Students graduating in business can build solid careers wherever they choose, as opposed to some sectors such as BioTech or Software Development, where jobs tend to be clustered around certain centers of innovation. Realtors are reporting a trend of individuals and families moving out of big cities into less-densely populated areas. This means that business graduates have great geographic flexibility in their job search efforts.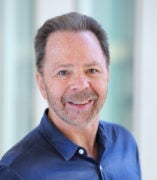 Will there be an enduring impact of the coronavirus pandemic on Business Administrators?
Christopher Westland: There will be, but it won't result in immediate and dramatic change; rather, it will accelerate changes that are currently being debated -- in particular, the value of a physical workspace. The informed opinion exists on both sides: Reed Hastings of Netflix feels that workplaces are needed for productivity, innovation, and community; Jack Dorsey of Twitter and Square feels that they are overrated and is willing to let his employees work at home forever (among them, my daughter, who is a senior engineer at Square and U of I graduate).

The most successful US firms (the FANGs) are team and project-based, rather than being organized into traditional Sloan-type stovepipes. As labor markets become more and more efficient, it is likely that actual work will coalesce around expertise, previously successful teams, and teams and individuals with reputations. People will change employers often, and periodically take sabbaticals. Maternity and lifestyle leave will be expected. As long as universities recognize this evolution of workplace and career opportunities in their program offerings, a university degree will continue to be an important asset for commanding the best jobs.
How do you envision technology impacting Business Administrators in the next 5 years?
Christopher Westland: We will continue to see the evolution of trends that we only started paying attention to during the dot-com boom. Information technologies will increasingly substitute for the physical plant in chemistry, biology, medicine, aerospace, and manufacturing. This will make work both transportable and increasingly indistinguishable from what we, today, would call information systems and computer science.

Computer speed, data storage, and network bandwidth are all growing exponentially, every passing year, opening up new fields for virtual modeling and transcending geography. My predictions: in the coming five years, we will begin to see the wholesale replacement of blue-collar jobs by robotics (e.g., truck and taxi drivers, retail salespersons, and security, surveillance, and law enforcement). Universities will see an urgent new demand for programs, but will need to be on their toes.

As the workplace changes, universities will need to add programs that are "fast and filling," allowing students to study hard for short periods, enter into the workforce, and come back for "top-ups" (e.g., executive programs, certificate programs, short degree programs) perhaps every five years as the world and the workplace change. Many of these new offerings will be online, perhaps in an immersive "gaming" format, and will be vastly different from the "lecture hall" courses that have defined university classes in the past.
Are there any particularly good places in the United States for Business Administrators to find work opportunities?
Christopher Westland: Yes, it's increasingly in the largest cities, which have become the world's centers for innovation, productivity improvement, and access to capital and expertise. Global studies have shown an 8% improvement in productivity when firms move from towns of less than 1 million to cities of more than 1 million population. These benefits will accelerate in the future. Additionally, despite some of the negative press, cites are becoming safer, better managed, and offer a higher quality of life than rural and suburban locations.

In the US, cities such as Chicago, New York, Washington DC, Seattle, San Francisco, and Los Angeles have concentrations of capital and expertise that make them competitive and ideal places for the talented to work. New centers such as Dallas, Atlanta, Austin, and Phoenix offer modest cost of living, less congestion, with vibrant, talented workforces. Globally, Shanghai, Shenzhen, London, Seoul, Tokyo, Hong Kong, and Singapore all offer fantastic opportunities for work, development, and growth, and are attracting some of the best talents in the world.
Bill Kostner
Adjunct Instructor
Doane University
College of Business
How do you envision technology impacting Business Administrators in the next 5 years?
Bill Kostner: I believe we will become more involved with technology in all aspects of the HR process, from zoom messaging to self serve applications and benefits to remote disciplinary action to online training and development. Through technology, HR will become even more productive.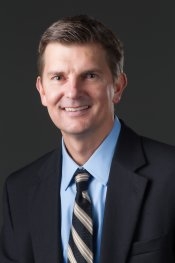 Will there be an enduring impact of the coronavirus pandemic on Business Administrators?
David Marlett Ph.D.: Unfortunately, there will be an enduring impact on graduates. First, most of the internships last summer were either canceled or shifted to an online format. Most of our students typically have a robust, engaging experience in an office or the field. They missed out on this experience, and possible job offers afterward.

Also, we cannot travel, so they are not attending professional conferences like we usually do. Our international study abroad programs have been canceled as well, so they miss out on that experience. Lastly, the online teaching format is functional, but not as rich an experience as in person. The higher-end and committed students are doing fine, but the rest are struggling. This is a time when it is particularly crucial for students to be motivated and willing to go the extra mile.
How do you envision technology impacting Business Administrators in the next 5 years?
David Marlett Ph.D.: The impact of technology is going to be massive in insurance like all other professions. Risk identification is going to be more accurate because of the new sources of data and better analytics. Claims will be handled faster using AI, remote working, and drones. Jobs are going to change; skill sets will need to be updated. It will be easier for the current students and recent graduates, in my opinion. We are racing to keep our curriculum current and doing our best to prepare students. They are also just more naturally comfortable with technology and not as upset about moving away from the traditional system.
Are there any particularly good places in the United States for Business Administrators to find work opportunities?
David Marlett Ph.D.: Our graduates are finding jobs throughout the country. Given our geographic footprint and degree, Richmond, Charlotte, and Atlanta are the hot spots.
Business Administrator Jobs
Business Administrator Trends
Updated November 15, 2020