Best Agriculture Companies In Indiana
We hand-curated a list of the best companies to work in Indiana using data on salaries, company financial health, and employee diversity. You can also search for the best companies to work for in the state and cities you want.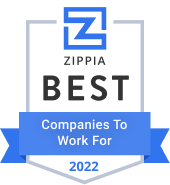 Company Description:
For over 60 years, we have provided delicious, farm-raised duck for your table. We are committed to quality duck products and creative culinary…
Learn More About Maple Leaf Farms:
Learn More About Pil Andina:
Company Description:
Tyner Pond Farm is a farm outside of Indianapolis that delivers grass fed beef, free range chicken, eggs, pork and other drug-free products. Our pastures are certified organic! Order online or stop in our market today! FREE delivery to all local reside...
Learn More About Tyner Pond Farm:
Company Description:
Micronutrients is the market leader for hydroxy trace minerals, which are marketed under the global brand name IntelliBond. Hydroxy trace minerals are specialty
Learn More About Micronutrients:
Company Description:
Farbest Foods is one of the largest turkey companies in the United States and a respected leader in the industry. We supply raw fresh and frozen turkey products to brand-name value added further processors around the world. Because of our ongoing co...
Learn More About Farbest Farms:
Company Description:
Corteva Agriscience™, brings you the world's most recognized and premium agricultural solutions, featuring Pioneer and Brevant™ Seeds, award-winning Crop Protection products, Encirca and Granular software tools and services. they provide agronomic support and services to help increase farmer productivity and profitability. they strive to develop sustainable and efficient global food systems that benefit everyone.
Learn More About Corteva:
Company Description:
Crazy Horse Hops offers wet hops and T-90 pellets in vacuum-sealed, nitrogen flushed, mylar bags. It also provides processing services for other growers and consulting services for prospective growers who are not sure where to start.
Learn More About Crazy Horse Hops:
Company Description:
Rose Acre Farms is an egg farm that offers fresh shell eggs, specialty eggs, and quality egg products such as liquid eggs, dried eggs, and egg protein powder.
Learn More About Rose Acre Farms:
Company Description:
Duck the routine! The lean composition of a Culver Duck is ideal for the home cook ready to embrace a new and versatile meat option.
Learn More About Culver Duck Farms:
Company Description:
Hard work, dedication, passion and faith... are just a few of the words that describe a farmer. At Beck's, we know what it takes to be a farmer, because we're farmers too. The hard work, long days, and dedication are something we have in common. We al...
Learn More About Beck's Hybrids:
Best Companies In Indiana
Rank
Company
Zippia Score
1
Maple Leaf Farms
2
Pil Andina
3
Tyner Pond Farm
4
Micronutrients
5
Farbest Farms
6
Corteva
7
Crazy Horse Hops
8
Rose Acre Farms
9
Culver Duck Farms
10
Beck's Hybrids