Best Companies In Albany, GA
We hand-curated a list of the best companies to work in Albany, GA using data on salaries, company financial health, and employee diversity. You can also search for the best companies to work for in the state and cities you want.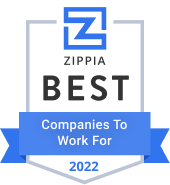 Other National Companies With Offices in Albany, GA
Best Companies In Albany, GA
Rank
Company
Zippia Score
1
Phoebe Putney Memorial Hospital Inc
2
Georgia Federal State Inspection Service, Inc.
3
Thrush Aircraft
4
Dougherty County Public Library
5
Heritage Financial Group
6
Community Capital Bancshares, Inc.
7
Magnolia Plantation
8
Yancey Rents CAT Rental
9
Albany Technical College
10
Flint Construction & Forestry
11
Doco Credit Union
12
Albany State University
13
Doherty Duggan Hart & Tiernan
14
Albany Area Primary Health Care
15
The Albany Herald
16
Draffin Tucker
17
SOWEGA Council on Aging/Area Agency on Aging
18
Interstate NationaLease
19
F&WForestry
20
Invision Technologies
About Zippia's Best Companies To Work For
You can read about how the Zippia Score and Company Rankings are calculated here.