Best Companies In Apex, NC
We hand-curated a list of the best companies to work in Apex, NC using data on salaries, company financial health, and employee diversity. You can also search for the best companies to work for in the state and cities you want.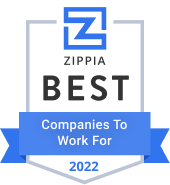 Other National Companies With Offices in Apex, NC
Best Companies In Apex, NC
Rank
Company
Zippia Score
1
SPS Corp
2
Citadel Contractors
3
ATI Industrial Automation
4
Polyzen
5
Indovance
6
Central Investigation
7
PetroLiance LLC
8
WizIQ
9
Apex, NC
10
Lufkin Road Middle School
11
Office Furniture Marketing
12
StarQuest Dance
13
TigerSwan
14
THIMBLER INC
15
Bland Landscaping
16
Garland C. Norris Co.
17
Hare Pipeline Construction
About Zippia's Best Companies To Work For
You can read about how the Zippia Score and Company Rankings are calculated here.
Best Companies To Work For In Nearby Cities