Best Companies In Ashburn, VA
We hand-curated a list of the best companies to work in Ashburn, VA using data on salaries, company financial health, and employee diversity. You can also search for the best companies to work for in the state and cities you want.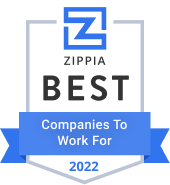 Other National Companies With Offices in Ashburn, VA
Best Companies In Ashburn, VA
Rank
Company
Zippia Score
1
MCI Communications Services Inc
2
Telos
3
MVM
4
Intelligent Decisions
5
BRIMTEK
6
Loudoun County Public Schools
7
SSP America, Inc.
8
Institute for Building Technology and Safety
9
FSA
10
MoxieIT Solutions
11
Applied Insight
12
DSI
13
National Recreation and Park Association
14
Delviom
15
BTI360
16
Federal Network Systems
17
Mindseeker
18
Independent Project Analysis
19
22nd Century Staffing, Inc.
20
Dimension Consulting
About Zippia's Best Companies To Work For
You can read about how the Zippia Score and Company Rankings are calculated here.
Companies Headquartered in Ashburn, VA
Best Companies To Work For In Nearby Cities