Best Companies In Madera, CA
We hand-curated a list of the best companies to work in Madera, CA using data on salaries, company financial health, and employee diversity. You can also search for the best companies to work for in the state and cities you want.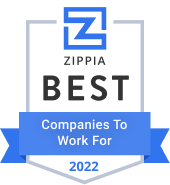 Other National Companies With Offices in Madera, CA
Best Companies In Madera, CA
Rank
Company
Zippia Score
1
Valley Children's
2
Madera Community Hospital
3
Madera County Superintendent of Schools
4
Martin Luther King Middle Schl.
5
Elk Ridge Almonds Inc
6
Madera High School
7
Fantastic Furniture
8
Ready Roast Nut
9
Madera County
10
D P Enterprises
11
Span Construction
12
Landmark Irrigation
13
Eurodrip USA
14
Camarena Health
15
CAPMC
16
B-K Lighting
About Zippia's Best Companies To Work For
You can read about how the Zippia Score and Company Rankings are calculated here.