Best Companies In Malibu, CA
We hand-curated a list of the best companies to work in Malibu, CA using data on salaries, company financial health, and employee diversity. You can also search for the best companies to work for in the state and cities you want.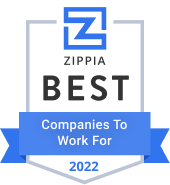 Other National Companies With Offices in Malibu, CA
Company Description:
Dun & Bradstreet (NYSE:DNB), the world's leading source of global business information, knowledge and insight, has been enabling companies to Decide with Confidence for 171 years. D&B's global commercial database contains more than 220 million business records. The database is enhanced by D&B's proprietary DUNSRight Quality Process, which transforms the enormous amount of data collected daily into decision-ready insight. Through the D&B Worldwide Network - an unrivaled alliance of D&B and leading business information providers around the world - customers gain access to the world's largest and highest quality global commercial business information database. Customers use D&B Risk Management Solutions to mitigate risk, increase cash flow and drive increased profitability, D&B Sales & Marketing Solutions to analyse markets, locate prospects and increase revenue from new and existing customers; D&B Learning Solutions to facilitate professional growth and excellence among their executives and D&B Economic Analysis Group to derive pragmatic and solution-oriented analyses of strategic economic and business developments, thereby aiding informed decision making. D&B featured on FORTUNE Magazine's Most Admired Companies Industry List for four consecutive years (2006 -2009), ranking first in the Financial Data Services category. D&B ranked first in the areas of employee talent, financial soundness, long-term investment, quality of management and use of corporate assets. In 2011, D&B featured on the World's Most Ethical Companies list in the Business Services category by Ethisphere. The World's Most Ethical Companies designation recognizes companies that truly go beyond making statements about doing business "ethically" and translate those words into action.
What people like about Dun & Bradstreet:
Challenging - pier groups -knowledge - great satisfaction in doing your job well
Learn More About Dun & Bradstreet:
Company Description:
Lefrak Estates, L.P. is primarily engaged in closed-end investments in real estate or related mortgage assets operating so that they could meet the requirements of the Real Estate Investment Trust Act of 1960 as amended. This act exempts trusts from corporate income and capital gains taxation, provided they invest primarily in specified assets, pay out most of their income to shareholders, and meet certain requirements regarding the dispersion of trust ownership.
Company Description:
Rhone was born out of a need-created to fill the void in the modern mens lifestyle offering. To provide an attire option with purpose-clothing that refuses to be designated as business or leisure or any pursuit between. For the man that values form and function alike. For the man that demands something technical enough to keep up with him in his active pursuits and stylish enough to keep up with the rest of his lifestyle. Our aim is to deliver the most premium quality mens active apparel that leaves you inspired.
Company Description:
Raleigh Enterprises is really enterprising. The Southern California company operates a number of subsidiaries in a range of industries, including Raleigh Studios, a film production facility that leases its sound stages to independent and major companies while providing a host of production and post-production services. Raleigh Enterprises has a variety of other real estate-based businesses, ranging from the Sunset Marquis Hotel and Villas to Rosenthal - The Malibu Estate vineyard. Other subsidiaries provide business record archiving (File Keepers) and lighting equipment rentals (Hollywood Rentals). The family-run company traces its roots to 1915.
Learn More About Raleigh Enterprises:
Company Description:
Rumpl applies technical materials to everyday blankets for indoor and outdoor use.
Company Description:
Optica (formerly known as The Optical Society and before that as the Optical Society of America) is a professional society of individuals and companies with an interest in optics and photonics.
Learn More About The Optical Society (OSA):
Company Description:
Lovepop creates unique, laser-cut pop-up cards that unfolds like a miniature surprise. The company sells 3D pop-up greeting cards for every occasion and works with retailers, businesses, and event hosts to make their message pop on custom orders. The company helps customers build and strengthen personal relationships that go beyond the connections common in a hectic, digital world. Lovepop was founded on 2014 and is headquartered in Boston, Massachusetts.
Learn More About Lovepop:
Company Highlights:
Moon Valley Nurseries is a family owned company that specializes in growing and maintaining trees. They are basically the largest specimen tree grower in the country with more than 1,500 varieties of palms, trees, and shrubs, They guarantee the best prices together with exceptional customer service. They grow their own trees to maintain the quality that they are providing their clients.
What people like about Moon Valley Nurseries:
I enjoy working with plants and creating a green landscape fro my cliets.
Learn More About Moon Valley Nurseries:
Company Description:
Book your stay at The Good Nite Inn California, the No.1 economy hotel in California USA. Get comfortable, clean, and modern accommodations at unbeatable prices. Best rate guaranteed.
Learn More About Good Nite Inn:
Best Companies In Malibu, CA
Rank
Company
Zippia Score
1
Maui and Sons
2
HRL Laboratories
3
Pepperdine University
4
Passages Addiction Treatment Centers
5
Robb Report
6
Tattoo.com
7
SOBA Recovery Malibu
8
City of Malibu
9
Visions Adolescent Treatment Center
10
POP Properties
11
Cliffside Malibu
12
Gideen
13
Mosser Plumbing & Heating Inc
14
Veritas Prep
15
Duke's Malibu
16
Paradigm Malibu
17
Crypto.com
About Zippia's Best Companies To Work For
You can read about how the Zippia Score and Company Rankings are calculated here.
Best Companies To Work For In Nearby Cities