Best Companies In Meridian, ID
We hand-curated a list of the best companies to work in Meridian, ID using data on salaries, company financial health, and employee diversity. You can also search for the best companies to work for in the state and cities you want.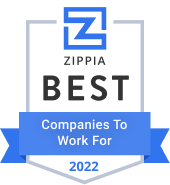 Other National Companies With Offices in Meridian, ID
Best Companies In Meridian, ID
Rank
Company
Zippia Score
1
Hill Construction Company
2
Scentsy
3
Thomas Cuisine
4
Jackson Food Store
5
Verified First
6
YMC
7
Conex Mps Inc
8
Berkley North Pacific
9
CBH Homes
10
Arnold Machinery
11
United Heritage Insurance
12
Northwest Lineman College
13
PKG User Interface Solutions
14
City of Meridian, Idaho - Government
15
Alcohol Beverage Control
16
Idaho Pacific Lumber Company
17
Lighthouse Home Loans
18
Boise Premier
19
Commercial Tire
20
Hubble Homes
About Zippia's Best Companies To Work For
You can read about how the Zippia Score and Company Rankings are calculated here.
Companies Headquartered in Meridian, ID