Best Companies In Morgantown, WV
We hand-curated a list of the best companies to work in Morgantown, WV using data on salaries, company financial health, and employee diversity. You can also search for the best companies to work for in the state and cities you want.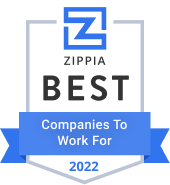 Other National Companies With Offices in Morgantown, WV
Best Companies In Morgantown, WV
Rank
Company
Zippia Score
1
Urgent Care Holdings, Inc.
2
Gabriel Brothers
3
Sky View
4
Intelligent Solutions
5
West Virginia University
6
Virginia West University Medical Corporation
7
Monongalia County Health Department
8
West Virginia Radio Corporation
9
Dieffenbauch & Hritz
10
Aspinity
11
Sundale Nursing Home
12
PACE Enterprises
13
NextGen Federal Systems
14
NWVCIL
15
March-Westin
16
West Virginia Network
17
HUMAN RESOURCE DEVELOPMENT FOUNDATION
18
Regional Eye Associates
19
Centra Bank
20
Swanson Industries
About Zippia's Best Companies To Work For
You can read about how the Zippia Score and Company Rankings are calculated here.
Best Companies To Work For In Nearby Cities