Best Companies In Naples, FL
We hand-curated a list of the best companies to work in Naples, FL using data on salaries, company financial health, and employee diversity. You can also search for the best companies to work for in the state and cities you want.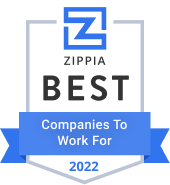 Other National Companies With Offices in Naples, FL
Best Companies In Naples, FL
Rank
Company
Zippia Score
1
ASG Technologies
2
Arthrex
3
ACI Worldwide
4
Beasley Media Group
5
Community School of Naples
6
Collier County Library
7
Ave Maria School of Law
8
DeAngelis Diamond
9
Quail Creek Country Club
10
Itg Holdings Inc
11
Encore Bank
12
Collier County Government
13
Zoom Tan
14
NewsBank
15
American Farms
16
BSSW Architects
17
DUAL North America
18
The Village School
19
Wilsonmiller, Inc.
20
Grey Oaks Country Club
About Zippia's Best Companies To Work For
You can read about how the Zippia Score and Company Rankings are calculated here.
Companies Headquartered in Naples, FL
Best Companies To Work For In Nearby Cities