Best Companies In Torrance, CA
We hand-curated a list of the best companies to work in Torrance, CA using data on salaries, company financial health, and employee diversity. You can also search for the best companies to work for in the state and cities you want.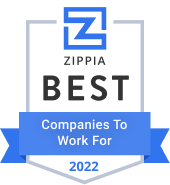 Other National Companies With Offices in Torrance, CA
Best Companies In Torrance, CA
Rank
Company
Zippia Score
1
Torrance Memorial Medical Center
2
Toyota Financial Svc
3
Keenan
4
Pelican Products
5
Minerva
6
Rapiscan Systems
7
King's Hawaiian Enterprises, Inc.
8
Mercury Air Group
9
BankCard Services
10
American Honda Finance Corporation
11
Torrance Surgery Center
12
Vectorusa
13
AMAG Technology
14
kubota
15
El Camino College
16
Xpo
17
Delta Computer Consulting
18
DocMagic
19
Momentum Pediatric Therapy Network
20
Evelozcity
About Zippia's Best Companies To Work For
You can read about how the Zippia Score and Company Rankings are calculated here.
Companies Headquartered in Torrance, CA