Best Construction Companies In Santa Ana, CA
We hand-curated a list of the best companies to work in Santa Ana, CA using data on salaries, company financial health, and employee diversity. You can also search for the best companies to work for in the state and cities you want.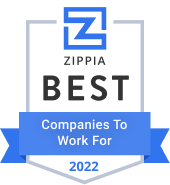 #1 Best Company In Santa Ana
Company Highlights:
Behr provides paints, primers, stains and specialty products and services. The company had been a successful stain and varnish manufacturer. They also introduced premium paints in 1986. In 1999, Behr Process Corporation was acquired by Masco Corporation of Taylor, Michigan. The merging was successful, because the two companies share the same entrepreneurial philosophy. The company was founded in 1947 and is based in Santa Ana, CA.
Learn More About Behr Holdings Corporation:
#2 Best Company In Santa Ana
Company Description:
From driveway pavers to walkways, patios to pergolas, BBQ islands to Pool decks, System Pavers can design and build your beautiful outdoor living space.
Learn More About System Pavers:
#3 Best Company In Santa Ana
Learn More About OC405 Partners:
#4 Best Company In Santa Ana
Company Highlights:
Markland Industries is a contract supplier providing product design, manufacturing, finishing, assembly and final packaging services to OE manufactures since 1978. They specialize in manufacturing and chrome plating of metal and plastic OE. Services include concept design, development, fabrication and decorative plating. The company has its corporate headquarters in Santa Ana, CA.
Learn More About Markland Industries:
#5 Best Company In Santa Ana
Company Highlights:
TAIT, founded in 1964, provides land development, environmental and engineering solutions. It has 8 offices and 150 employees strategically located throughout the Western United States. The company has designed and built retail shopping centers, residential communities, industrial developments, medical facilities and beyond. The company's mission is to maintain an environmentally conscious approach to every project it undertakes and provide state-of-the-art services. Its corporate office is located in Santa Ana, CA, and has additional offices in Riverside, CA; Boise, Idaho; Dallas, Texas; Denver, Colorado; Rancho Cucamonga, CA; Sacramento, CA; and San Diego, CA.
Learn More About TAIT & Associates:
Company Description:
Ben's Asphalt is the largest asphalt maintenance and parking lot management company in Southern California with a national presence.
Learn More About Ben's Asphalt:
Other National Companies With Offices in Santa Ana, CA
Company Description:
Owens-Illinois, Inc. is a glass container manufacturer. The Company is also a preferred partner for various food and beverage brands. It provides glass packaging for beer, wine, spirits, food, non-alcoholic beverages, cosmetics and pharmaceuticals. It also produces tableware and stemware for household use. The Company manufactures glass containers in a range of sizes, shapes and colors. It has 77 glass manufacturing plants in 21 countries. The Company has four reportable segments based on its geographic locations: Europe, North America, South America and Asia Pacific. Its customers include Anheuser-Busch InBev, Brown Forman, Carlsberg, Coca-Cola, Constellation, Diageo, Heineken, Kirin, MillerCoors, Nestle, PepsiCo, Pernod Ricard, SABMiller, and Saxco International. The Company has 35 glass container manufacturing plants located in the Czech Republic, Estonia, France, Germany, Hungary, Italy, the Netherlands, Poland, Spain and the United Kingdom
What people like about O-I Glass:
Teamwork is the most. I t is a good company to work
Learn More About O-I Glass:
Company Description:
OHL-USA, Inc. operates as a construction company. The company was incorporated in 2005 and is based in Miami, Florida. OHL-USA, Inc. operates as a subsidiary of Obrascon Huarte Lain SA.
Learn More About OHL USA:
Company Description:
SRS Distribution is the fastest growing network of independent roofing and building supply distributors in the United States.
Learn More About SRS Distribution:
Company Description:
Masco Corporation is one of the world's largest manufacturers of brand name products for the home improvement and new home construction markets. Masco is also a leading provider of a variety of installed products and services, including insulation, for homebuilders. When it comes to our products and services, our reputation for quality, innovation, value, and performance is unparalleled. Some of our major brands include Delta, Behr, KraftMaid, Merillat, Hansgrohe, Milgard, and Liberty. Masco is also committed to providing high quality products that enhance the lives of consumers worldwide. Our focus is on strengthening our leadership brands by delivering innovative, cost-effective and environmentally-friendly solutions for our customers.
What people like about Masco:
They allow me to do my job the way it should be done to grow and nurture a successful team.
Company Description:
LandCare is one of the largest, most comprehensive providers of commercial landscaping services in North America. Local branches with national resources give you responsive, customized care, with all the benefits and reliability of a nationwide company. They are committed to bringing you an exceptional landscape service experience. Thier seasoned and licensed professionals ensure quality, safety, regulation compliance, and provide you with the expert attention you need to protect your investment and realize all of your landscape objectives.
Learn More About LandCare:
Company Mission Statement:
To achieve the highest level of customer service through professional installation of the highest quality product, at a fair price. We value honesty, integrity, and commitment in all our relationships, with employees, contractors & customers.
Learn More About Wayne Dalton:
Company Highlights:
Foundation Building Materials supplies the construction industry with over 220 locations across North America. FBM carefully selects each manufacturer partner to ensure that only high-quality products reach its clients. Its selection of products vary by state but customers can be sure that they will still find everything what they need for their projects. The company's core product line includes: drywall, fasteners, tools, acoustical ceilings, insulation, steel, and much more.
Learn More About Foundation Building Materials:
Company Description:
Tecmark is a leading supplier pressure switches, vacuum switches, air switches and other electrical components, including level sensors, thermostats, timers, spa side controls and more.
Learn More About Tecmark:
Company Description:
Semper Solaris - San Diego Solar Company is California's premier solar panel installation contractor and residential roofing contractor! Semper Solaris - San Diego Solar Company is a SunPower Elite solar power company and we've been honored as SunPower's Residential National Dealer of the Year! We offer the best solar panels available on the market and we are locally and Veteran owned. Oo-rah! We'd love to crunch the numbers on your power usage and determine the best way to install your solar panel system to save you the most possible money, and while we're inspecting your roof, we can do any roof repairs needed or put on a whole new energy efficient roof! As the top rated California solar and roofing company, we are also proud to serve Los Angeles County, Orange County, Palm Springs, the Inland Empire, Bakersfield, and the Bay Area. If you want the best solar power system and energy efficient roof replacement from the top rated local solar energy company, call Semper Solaris - San Diego Solar Company today! Ask about our HERO approved energy efficient upgrades.
Learn More About Semper Solaris:
Company Description:
Providing a full-spectrum of award-winning landscape services to commercial and municipal clients, residential estates, and homeowner associations.
Learn More About Mariposa Landscapes:
Best Companies In Santa Ana, CA
Rank
Company
Zippia Score
1
Behr Holdings Corporation
2
System Pavers
3
OC405 Partners
4
Markland Industries
5
TAIT & Associates
6
Ben's Asphalt