Best Finance Companies In Santa Ana, CA
We hand-curated a list of the best companies to work in Santa Ana, CA using data on salaries, company financial health, and employee diversity. You can also search for the best companies to work for in the state and cities you want.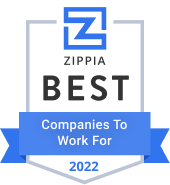 Other National Companies With Offices in Santa Ana, CA
Company Description:
Nationstar Mortgage Holdings Inc. was founded in 1994 and is headquartered in Lewisville, Texas. Controlled by Fortress Investment Group LLC, the company provides residential mortgage loan services in the United States and consists of Nationstar Morgtage and Solutionstar, a business which provides technology and data enhanced solutions to the real estate market and companies engaged in the origination and/or servicing of mortgage loans. Nationstar Mortgage has a servicing portfolio in excess of $385 billion and over 2 million customers, and currently employs over 6,000 full time employees.
Learn More About Nationstar Mortgage:
Company Highlights:
They are a national provider of risk management solutions for the worker's compensation, health, and disability management and industries. They provide their clients with the information and insight they need to make a smart decision. They believe that together, they can make better results.
Company Description:
Banc of California, Inc. operates as the bank holding company for Banc of California, National Association that provides banking products and services in the United States. It operates through Commercial Banking and Mortgage Banking segments. The company s deposits consist of checking, savings, money market, retirement, and interest and non-interest bearing demand accounts, as well as certificates of deposit; and commercial and consumer loan products include commercial and industrial loans, commercial real estate loans, multi-family loans, small business administration (SBA) guaranteed business loans, construction and renovation loans, lease financing, single family residential mortgage loans, warehouse loans, asset-insurance-or security backed loans, home equity lines of credit, consumer and business lines of credit, home equity loans, and other consumer loans. It also provides private banking products for high net worth individuals, entrepreneurs, business owners, and their managers and fiduciaries; and other banking services to financial institutions, as well as invests in SBA loan pool securities, debt and mortgage-backed securities, corporate bonds, and collateralized loan obligations. In addition, the company offers automated bill payment, cash and treasury management, foreign exchange, interest rate swaps, trust services, card payment services, remote and mobile deposit capture, ACH origination, wire transfer, direct deposit services, and safe deposit boxes, as well as online, telephone, and mobile banking services. As of December 31, 2016, it operated 39 branches in San Diego, Orange, Santa Barbara, and Los Angeles counties in California; and 62 loan production offices in California, Arizona, Oregon, Virginia, Colorado, Idaho, and Nevada. The company was formerly known as First PacTrust Bancorp, Inc. and changed its name to Banc of California, Inc. in July 2013. Banc of California, Inc. was founded in 1941 and is headquartered in Irvine, California.
Learn More About Banc of California Inc:
Company Description:
RPM was disrupting old school home financing with technology years before "fintech" was a term. We're known by the world's largest investors for thier credit discipline. And as a customer, we're at your service 24/7. All In like family. Driven like Wall Street. Approachable like Main Street. These are the core values RPM lives by. RPM Mortgage is a proud member of LendUS, one of the largest independently owned and operated mortgage lenders in America. LendUS was created as a collaboration of four well-established, like-minded companies. Together, they have formed one company, with one name, that is solely-focused on providing thier clients with smart advice and an easy process with super speed.
Learn More About RPM Mortgage:
Company Description:
F&M Bank is a local Southern California community bank with more than 100 years of serving our customers. We offer business and individual banking services.
Learn More About Farmers & Merchants Bank:
Company Description:
Citizens Business Bank provides the financial tools small to medium-sized businesses need to thrive.
Learn More About Citizens Business Bank:
Company Description:
We purchase uniquely challenged assets, including those that are environmentally contaminated, politically sensitive, damaged, or in bankruptcy. For more than 20 years, our diverse team of experts has made us the cost-effective and efficient vehicle fo...
Learn More About Phoenix Investment Funds:
Company Description:
HomeXpress Mortgage is a leading provider of Non-QM loans and Prime Jumbo solutions. We provide the best service and great rates.
Learn More About HomeXpress Mortgage:
Company Description:
Liberty Tax Service is a United States-based company specializing in the preparation of tax returns for individuals and small businesses, it is the third largest tax preparation franchise in the United States.
Learn More About Liberty Tax:
Best Companies In Santa Ana, CA
Rank
Company
Zippia Score
1
First American Financial
2
Stearns Lending
3
SchoolsFirst Federal Credit Union
4
Partners Capital Group
5
Nations Direct Mortgage
6
Orange County's Credit Union
7
Optima Tax Relief
8
Veros Credit
9
International City Mortgage, Inc. NMLS# 222730
10
Arbor Financial Group
11
US Business Funding
12
Fidelity Bancorp Funding
13
All Home Lending
14
JMAC Lending
15
Acquisition Group
16
Energy & Environmental Investments
17
Inhouselender.com
18
Motive Lending