Best Fortune 500 Companies In Santa Ana, CA
We hand-curated a list of the best companies to work in Santa Ana, CA using data on salaries, company financial health, and employee diversity. You can also search for the best companies to work for in the state and cities you want.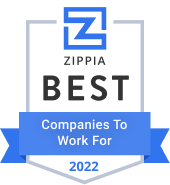 #1 Best Company In Santa Ana
Company Highlights:
First American, founded in 1889 in Santa Ana, CA, provides financial services through its Title Insurance and Services segment and its Specialty Insurance segment. Core business lines include title insurance and closing/settlement services; title plant management services; title and other real property records and images; valuation products and services; home warranty products, etc. First American Trust offers banking and trust services to the escrow and real estate industries.
What people like about First American Financial:
Everyone was incredibly kind and wanted you to succeed
Learn More About First American Financial:
Other National Companies With Offices in Santa Ana, CA
Company Description:
Johnson & Johnson engages in the research and development, manufacture, and sale of a range of products in the healthcare field. The company operates through three business segments, including Consumer; Pharmaceutical and Medical Devices; and Diagnostics. The Consumer segment includes a range of products used in the baby care, skin care, oral care, wound care and women's health care fields, as well as nutritional and over-the-counter pharmaceutical products. The Baby Care franchise includes the JOHNSON'S Baby line of products. Major brands in the Skin Care franchise include the AVEENO; CLEAN & CLEAR; JOHNSON'S Adult; NEUTROGENA; RoC; LUBRIDERM; Beijing Dabao Cosmetics Co., Ltd.; and Vendome product lines. The Oral Care franchise includes the LISTERINE and REACH oral care lines of products. Major brands in the Women's Health franchise are the CAREFREE Pantiliners and STAYFREE sanitary protection products. The nutritional and over-the-counter lines include SPLENDA, No Calorie Sweetener; the family of TYLENOL acetaminophen products; SUDAFED cold, flu and allergy products; ZYRTEC allergy products; MOTRIN IB ibuprofen products; and PEPCID AC Acid Controller from Johnson & Johnson Merck Consumer Pharmaceuticals Co. These products are marketed principally to the general public and sold both to wholesalers and directly to independent and chain retail outlets throughout the world. Pharmaceutical The Pharmaceutical segment includes products in the following therapeutic areas: anti-infective, antipsychotic, cardiovascular, contraceptive, dermatology, gastrointestinal, hematology, immunology, neurology, oncology, pain management, urology and virology. These products are distributed directly to retailers, wholesalers and health care professionals for prescription use by the general public. Key products in the Pharmaceutical segment include: REMICADE (infliximab), a biologic approved for the treatment of Crohn's disease, ankylosing spondylitis, psoriasis, psoriatic arthritis, ulcerative colitis, and use in the treatment of rheumatoid arthritis; TOPAMAX (topiramate), approved for adjunctive and monotherapy use in epilepsy, as well as for the prophylactic treatment of migraines; PROCRIT (Epoetin alfa, sold outside the U.S. as EPREX), a biotechnology-derived product that stimulates red blood cell production; RISPERDAL oral (risperidone), a medication that treats the symptoms of schizophrenia, bipolar mania and irritability associated with autistic behavior in indicated patients, RISPERDAL CONSTA (risperidone), a long-acting injectable, and INVEGA (paliperdone) Extended-Release tablets, for the treatment of schizophrenia; LEVAQUIN (levofloxacin) and FLOXIN (ofloxacin), both in the anti-infective field; CONCERTA (methylphenidate HCl), a product for the treatment of attention deficit hyperactivity disorder; ACIPHEX/PARIET, a proton pump inhibitor co-marketed with Eisai Inc.; and DURAGESIC/Fentanyl Transdermal (fentanyl transdermal system, sold outside the U.S. as DUROGESIC), a treatment for chronic pain that offers a novel delivery system. Medical Devices and Diagnostics The Medical Devices and Diagnostics segment includes a range of products distributed to wholesalers, hospitals and retailers, used principally in the professional fields by physicians, nurses, therapists, hospitals, diagnostic laboratories and clinics. These products include Cordis' circulatory disease management products; DePuy's orthopaedic joint reconstruction, spinal care and sports medicine products; Ethicon's surgical care and women's health products; Ethicon Endo-Surgery's minimally invasive surgical products; LifeScan's blood glucose monitoring and insulin delivery products; Ortho-Clinical Diagnostics' professional diagnostic products and Vistakon's disposable contact lenses.
What people like about Johnson & Johnson:
Procedures and Technology for the process. The High Volume that the company has and the organization of the departments
Learn More About Johnson & Johnson:
Company Highlights:
Rock Honda is the most sought-after new Honda and used car dealership in Fontana. They are convenient to the entire Inland Empire and are proud to offer great prices on a large selection of new and used vehicles. Rock Honda also does repairs, routine maintenance or any major service needed.
Learn More About Penske Automotive Group:
Company Description:
Owens-Illinois, Inc. is a glass container manufacturer. The Company is also a preferred partner for various food and beverage brands. It provides glass packaging for beer, wine, spirits, food, non-alcoholic beverages, cosmetics and pharmaceuticals. It also produces tableware and stemware for household use. The Company manufactures glass containers in a range of sizes, shapes and colors. It has 77 glass manufacturing plants in 21 countries. The Company has four reportable segments based on its geographic locations: Europe, North America, South America and Asia Pacific. Its customers include Anheuser-Busch InBev, Brown Forman, Carlsberg, Coca-Cola, Constellation, Diageo, Heineken, Kirin, MillerCoors, Nestle, PepsiCo, Pernod Ricard, SABMiller, and Saxco International. The Company has 35 glass container manufacturing plants located in the Czech Republic, Estonia, France, Germany, Hungary, Italy, the Netherlands, Poland, Spain and the United Kingdom
What people like about O-I Glass:
Teamwork is the most. I t is a good company to work
Learn More About O-I Glass:
Company Description:
The word "kindred" has many meanings, including allied, similar and family. We believe the name reflects our business as well as their values. Ranked one of Fortune magazine's Most Admired Healthcare Companies five years in a row, Kindred's mission is to promote healing, provide hope, preserve dignity and produce value for each patient, resident, family member, customer, employee and shareholder we serve.
What people like about Kindred Healthcare:
Being a server leader. I want to be able to assist staffing with their needs to help them be able to be successful with their tasks.
Learn More About Kindred Healthcare:
Company Highlights:
A premier Native American-owned luxury resort in Arizona, Sheraton Grand at Wild Horses Pass is an authentic representation of the Gila River Indian Community's heritage and culture. The resort houses a private pool and cafe, a golf course, and restaurants.
What people like about Marriott International:
Job security to the max. You would have to do something just completely crazy to lose your job. It's low pressure because of this, and a great job for college because of this.
Learn More About Marriott International:
Company Description:
Masco Corporation is one of the world's largest manufacturers of brand name products for the home improvement and new home construction markets. Masco is also a leading provider of a variety of installed products and services, including insulation, for homebuilders. When it comes to our products and services, our reputation for quality, innovation, value, and performance is unparalleled. Some of our major brands include Delta, Behr, KraftMaid, Merillat, Hansgrohe, Milgard, and Liberty. Masco is also committed to providing high quality products that enhance the lives of consumers worldwide. Our focus is on strengthening our leadership brands by delivering innovative, cost-effective and environmentally-friendly solutions for our customers.
What people like about Masco:
They allow me to do my job the way it should be done to grow and nurture a successful team.
Best Companies In Santa Ana, CA
Rank
Company
Zippia Score
1
First American Financial