Best Fortune 500 Companies In Stamford, CT
We hand-curated a list of the best companies to work in Stamford, CT using data on salaries, company financial health, and employee diversity. You can also search for the best companies to work for in the state and cities you want.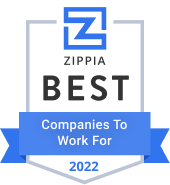 #1 Best Company In Stamford
Company Description:
The brand was first introduced in 2014; prior to that, these services were marketed primarily under the Charter name.
What people like about Charter Communications:
My boss is the Regional VP for the SoCal/Hawaii region. He is the best boss I've ever had, very intelligent, fair, and appreciative of the work I do for him.
Learn More About Charter Communications:
#2 Best Company In Stamford
Company Highlights:
HARMAN designs and engineers connected products and solutions for automakers, consumers, and enterprises worldwide, including connected car systems, audio and visual products, enterprise automation solutions; and connected services. Their talented workforce and innovation strength create value for their stakeholders.
Learn More About Harman International:
#3 Best Company In Stamford
Company Highlights:
Synchrony is one of the nation's premier consumer financial services companies. Their roots in consumer finance trace back to 1932, and today they are the largest provider of private label credit cards in the United States based on volume and receivables. Synchrony offers private label and co-branded Dual Cards.
What people like about Synchrony Financial:
High rate of interest on all terms and more important the review given by customers gives more assurance to attract joining your financial institution
Learn More About Synchrony Financial:
#4 Best Company In Stamford
Company Highlights:
Founded in 1997, United Rentals has become the world's largest equipment rental provider, with an integrated network of 1,000 rental locations in 49 states and 10 Canadian provinces. They deploy the best people, equipment and solutions to enable their customers to safely build a better and stronger future.
Learn More About United Rentals:
Other National Companies With Offices in Stamford, CT
Company Description:
Following its 2012 merger with Boston-based NSTAR, Northeast Utilities had more than 4,270 circuit miles of electric transmission lines, 72,000 pole miles of distribution lines, and 6,459 miles of natural gas pipeline in New England.
Learn More About Eversource Energy:
Company Description:
CBRE Group, Inc. is a holding company that conducts all of its operations through its indirect subsidiaries. The Company is a commercial real estate services firm. As of December 31, 2011, it operated approximately 300 offices worldwide, providing commercial real estate services under the CBRE brand name, investment management services under the CBRE Global Investors brand name and development services under the Trammell Crow brand name. CBRE Services, Inc., its direct wholly owned subsidiary, is also a holding company and is the primary obligor or issuer with respect to most of its long-term indebtedness. The Company operates in five segments: Americas, Europe, Middle East and Africa (EMEA), Asia Pacific, Global Investment Management and Development Services. In March 2014, the Company acquired VALTEQ Gesellschaft mbH and its subsidiaries.
What people like about CBRE Group:
The office was very fast paced and I liked that I was always busy and made my day go by fast and I enjoyed working in a professional environment with very good co- workers.
Learn More About CBRE Group:
Company Description:
Northwestern Mutual has been helping people and businesses achieve financial security for more than 160 years. Through a holistic planning approach, Northwestern Mutual combines the expertise of its financial professionals with a personalized digital experience and industry-leading products to help its clients plan for what's most important. Northwestern Mutual delivers financial security to millions with life, disability income and long-term care insurance, annuities, and brokerage and advisory services. The company manages billion of dollars of investments owned by its clients and held or managed through its wealth management and investment services businesses. Northwestern Mutual is the marketing name for The Northwestern Mutual Life Insurance Company (NM), Milwaukee, WI (life and disability insurance, annuities, and life insurance with long-term care benefits) and its subsidiaries. Subsidiaries include Northwestern Mutual Investment Services, LLC (NMIS) (securities), broker-dealer, registered investment adviser, member FINRA and SIPC; the Northwestern Mutual Wealth Management Company (NMWMC) (fiduciary and fee-based financial planning services), federal savings bank; and Northwestern Long Term Care Insurance Company (NLTC) (long-term care insurance).
What people like about Northwestern Mutual:
In the big picture, Keller Williams is a pretty different real estate company in the fact that, we, as individuals, are shareholders in the company. You don't get that at a lot of the other big places. It's really my personal business within the overall business. On the day to day, there's no better commission structure for real estate agents. You can cap - for instance once you hit a commission amount in a time period, you don't have to pay the broker anything above that until the end of that period. The brand helps you bring in more business that you could by yourself. It's a company that no one would want to leave- I've actually invited a lot of friends into Keller Williams as it's great no matter your situation.
Learn More About Northwestern Mutual:
Company Description:
Franklin Resources, Inc. is a global investment management organization known as Franklin Templeton Investments. They have an extensive global presence, including offices in 35 countries and clients in more than 150. Their common stock is listed on the New York Stock Exchange under the ticker symbol BEN and is included in the Standard & Poor's 500:registered: Index. Franklin Resources Inc. NYSE: BEN is an investment firm originally founded in New York in 1947 as Franklin Distributors, Inc. It is listed on the NYSE under the ticker BEN as in Benjamin Franklin, whom founder Rupert Johnson, Sr. admired. In 1973 the headquarters moved from New York to San Mateo, California. The firm specializes in conservatively managed mutual funds. It offers products under the Franklin, Templeton, Mutual Series and Fiduciary brand names. Like other large investment companies, the firm offers a wide variety of funds but is traditionally best known for bond funds under the Franklin brand, international funds under the Templeton brand, and value funds under the Mutual Series brand.
Learn More About Franklin Templeton:
Company Description:
Jones Lang LaSalle is a financial and professional services firm that specializes in commercial real estate services and investment management. Its services include: tenant representation for organizations that lease office, industrial and retail spaces; consulting, which supports companies to develop workplace strategies such as occupancy planning, relocations, and energy and environmental sustainability initiatives; project and development services to manage ground-up creation, building construction, and major interior renovations; capital markets and real estate investment banking, which helps organizations buy and sell properties, and improve the financial impact of their real estate; facilities management for a variety of properties including office towers, retail and exhibition centers, and government, collegiate and industrial complexes; property management services, that provide on-site administration to help owners of office, industrial, retail and specialty properties reduce costs and enhance their property values; and valuations that provide impartial assessments of real estate worth through more than 200 corporate offices in 70 countries. Jones Lang LaSalle was formed by the merger of Jones Lang Wootton, a British firm with origins dating back to 1783, and LaSalle Partners, an American company formed from a predecessor launched in 1968. Jones Lang Wootton opened its first US office in New York in 1975. In 1997, the initial public offering was completed by LaSalle Partners for the company's common stock in the market.
What people like about JLL:
The opportunity for growth and learning experience
Company Highlights:
Founded in 1967, WR Berkley Corporation is an insurance holding company that operates worldwide in two segments of the property casualty insurance business: Insurance and Reinsurance. The corporation consists of 54 operating units, 47 have been organized and developed internally and seven have been added through acquisition. The company is based in Greenwich, CT, and has a team of over 7,500 employees.
Learn More About W. R. Berkley:
Company Highlights:
Founded in 1998, Priceline Group has been responsible for all aspects of the company 'sU S.-based hotel, flight, and car rental business. Their products include published-price hotel listings, hotel daily deals, and opaque marketplaces for airline and car bookings, as well as award-winning mobile applications. Their offices are in NYC and Norwalk, CT.
Learn More About Booking Holdings:
Company Description:
Omnicom Group (NYSE: OMC) is a leading global advertising and marketing communications services company. Omnicom's branded networks and numerous specialty firms provide advertising, strategic media planning and buying, digital and interactive marketing, direct and promotional marketing, public relations and other specialty communications services to more than 5,000 clients in more than 100 countries.
Learn More About Omnicom Group:
Company Description:
Robert Half is a professional services company and is the world's first and largest accounting and finance staffing firm. The company was founded by Robert Half in 1948 by providing professional staffing services. Robert Half is also now involved in risk consulting and internal audit services in addition to its human resources consultancy business. The company reported revenues of US$4.2 billion for the fiscal year 2013.
What people like about Robert Half:
Every contract comes with a challenge. As a contractor you are experiencing new cultures all the time. The job scope is detailed and specific. It is easy to show quick gains within organizations.
Learn More About Robert Half:
Company Highlights:
A premier Native American-owned luxury resort in Arizona, Sheraton Grand at Wild Horses Pass is an authentic representation of the Gila River Indian Community's heritage and culture. The resort houses a private pool and cafe, a golf course, and restaurants.
What people like about Marriott International:
Job security to the max. You would have to do something just completely crazy to lose your job. It's low pressure because of this, and a great job for college because of this.
Learn More About Marriott International:
Best Companies In Stamford, CT
Rank
Company
Zippia Score
1
Charter Communications
2
Harman International
3
Synchrony Financial
4
United Rentals