Best Fortune 500 Companies In Tennessee
We hand-curated a list of the best companies to work in Tennessee using data on salaries, company financial health, and employee diversity. You can also search for the best companies to work for in the state and cities you want.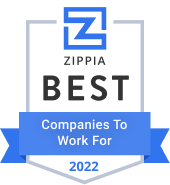 Company Description:
Eastman Chemical Company (Eastman) is a global specialty chemicals company that produces a range of advanced materials, chemicals and fibers that are found in products people use every day. Eastman has over 40 manufacturing sites in 16 countries and equity interests in joint ventures that supply chemicals, plastics, and fibers products to customers throughout the world. Eastman has a portfolio of specialty businesses that hold positions and provide products that enhance performance in a variety of end markets such as transportation, building and construction, and consumables. Eastman management believes that the Company's end-market diversity is a source of strength, as these markets are benefiting from longer-term global trends such as energy efficiency, a rising middle class in emerging economies, and increased health and wellness. On July 2, 2012, the Company completed its acquisition of Solutia Inc. (Solutia).
What people like about Eastman:
The people I work with and the knowledge they have.
Learn More About Eastman:
Company Description:
Delek US Holdings is a diversified downstream energy company with operations in three primary business segments: petroleum refining, logistics and convenience store retailing. Delek US is headquartered in Brentwood, Tennessee and employs more than 4,000 people across the eight states. The Company has been publicly traded on the New York Stock Exchange since 2006 under the ticker symbol "DK".
Learn More About Delek US Holdings:
Company Description:
AutoZone is the nation's leading retailer and a leading distributor of automotive replacement parts and accessories with more than 6,000 stores in the US, Mexico, Brazil and Puerto Rico. Each store carries an extensive line for cars, sport utility vehicles, vans and light trucks, including new and remanufactured hard parts, maintenance items and accessories. AutoZone, headquartered in Memphis, TN, is a growing Fortune 300 company with a deep commitment to serving our customers, communities and fellow AutoZoners. We have vast opportunities in our stores, distribution centers, field offices, specialty business units and Store Support Center and embrace diverse experiences, backgrounds, knowledge and ideas to strengthen our teams and business. Our team is connected by a deep commitment to our Pledge and Values, principles established more than thirty years ago that reinforce our priorities and team culture. In addition, we constantly innovate and aspire to best serve our customers, creating new and better tools, training and outreach to serve both DIY and the professional installer customers. From in-store tools to E-Commerce, training and development to recognition, our team has the tools to help you grow your career at AutoZone. See where your drive will take you!
What people like about AutoZone:
Driving around and taking people their parts they needed and dealing with and building a work realtionship with my customers
Learn More About AutoZone:
Company Description:
Dollar General Corporation is the nation's largest small-box discount retailer. They make shopping for everyday needs simpler and hassle-free by offering a carefully edited assortment of the most popular brands at low everyday prices in small, convenient locations. Dollar General ranks among the largest retailers of top-quality brands made by America's most-trusted manufacturers, such as Procter & Gamble, Kimberly Clark, Unilever, Kellogg's, General Mills and Nabisco.
What people like about Dollar General:
As a lead, the independence and responsibility of managing staff, and maintaining register counts for bank delivery
Learn More About Dollar General:
Company Highlights:
Valify is a healthcare cost management company exclusively dedicated to controlling purchased services expense. This company's web-based technology platform allows healthcare organizations to quickly identify, benchmark, and manage savings in over 1,200 categories. With proprietary benchmarking analysis, market share insights, and prebuilt category-specific RFP templates, Valify provides a proven end-to-end purchased services solution for organizations to proactively manage expense, increase staff productivity, and realize significant savings.
What people like about HCA Healthcare:
The ability to tailor the needs of care to the market you are working in
Learn More About HCA Healthcare:
Company Description:
International Paper manufactures paper and paper-packaging products. It creates an array of specialty paper products, including coated paper, office paper, offset-press paper, consumer packaging, industrial packaging, and pulp. Its North American merchant distribution system complements it, with main markets and manufacturing operations in North America, Europe, Latin America, Russia, Asia, and North Africa.
What people like about International Paper:
Multi-tasking, stack products onto pallets, wrap, move products to assigned areas, load and unload products from conveyors.
Learn More About International Paper:
Company Description:
Since their founding in 1848, Unum has been known for breaking new ground in the business of benefits. Integrity, determination, innovation and leadership were at the core of their company 165 years ago, and they are just as relevant to their business today. Just as long-lasting has been their commitment to being there when people need us most, a simple but compelling philosophy that began before the Civil War during a time when investing in insurance to protect yourself from the financial effects of illness and injury was a radical idea. They persevered during the fledgling insurance landscape then, and we're equally committed today to educating consumers about the value of financial protection benefits. Take a look below at Unum and its predecessor companies throughout the years.
What people like about Unum:
I feel like my company genuinely supports me. I have a very generous vacation package, competitive salary, employer matched 401k, terrific insurance, access to multiple professional development programs, on site gym, on site credit union, and there is even a masseuse who provides $1/minute chair massages two days a week. I would say it is reasonably easy to be promoted as well.
Company Description:
LifePoint Health was founded in 1999 on the idea that everyone deserves quality healthcare close to home and that strong healthcare creates strong communities. We began with a network of 23 hospitals in non-urban markets across the nation united by a singular mission: Making Communities Healthier. We are a financially strong company with significant healthcare operations expertise. We recognize that every community has unique healthcare needs, and for more than 15 years, we have worked to ensure the highest standards of quality care and excellent service to patients at each of our locations by understanding and responding to these needs. LifePoint has a track record of investing in state-of-the-art technology, facility improvements, physician recruitment and staff development. We give each of the facilities and providers within our network the resources they need to deliver high quality care and services to their communities and succeed in today's healthcare marketplace.
Learn More About LifePoint Health:
Company Description:
FedEx provides customers and businesses worldwide with a broad portfolio of transportation, e-commerce and business services. They offer integrated business applications through operating companies competing collectively and managed collaboratively, under the respected FedEx brand. Consistently ranked among the world's most admired and trusted employers, FedEx inspires its more than 290,000 employees to remain absolutely, positively focused on safety, the highest ethical and professional standards and the needs of their customers and communities.
What people like about FedEx:
I love how we just go to work and get the job done. It is a physical job which is also a plus because I get to stay fit in a way. I love all the benefits that come with it too!
Company Description:
Tractor Supply Company is the largest operator of rural lifestyle retail stores in the United States. The company operates over 1,500 retail stores in 49 states, employs more than 23,000 team members and is headquartered in Brentwood, Tenn. Its stock is traded on the NASDAQ exchange under the symbol "TSCO". The company was founded in 1938 as a mail order catalog business offering tractor parts to America's family farmers. Today Tractor Supply is a leading edge retailer with annual revenues of approximately $6.2 billion. Tractor Supply stores are located primarily in towns outlying major metropolitan markets and in rural communities. The typical Tractor Supply store has about 16,000 square feet of selling space inside, with a similar amount of outside space.
What people like about Tractor Supply:
It's easy going and laid back and the customers are great
Learn More About Tractor Supply:
Company Description:
Community Health Systems is a Fortune 500 company based in Franklin, Tennessee.
Learn More About Community Health Systems:
Company Description:
St. Jude is leading the way the world understands, treats and defeats childhood cancer and other life-threatening diseases.
Learn More About St. Jude Children's Research Hospital:
Company Description:
HealthTrust is uniquely qualified to assist healthcare providers with performance improvement across every operational dimension.
Learn More About HealthTrust:
Best Companies In Tennessee
Rank
Company
Zippia Score
1
Eastman
2
Delek US Holdings
3
AutoZone
4
Dollar General
5
HCA Healthcare
6
International Paper
7
Unum
8
LifePoint Health
9
FedEx
10
Tractor Supply
11
Community Health Systems
12
St. Jude Children's Research Hospital
13
HealthTrust