Best Hospitality Companies In Flowood, MS
We hand-curated a list of the best companies to work in Flowood, MS using data on salaries, company financial health, and employee diversity. You can also search for the best companies to work for in the state and cities you want.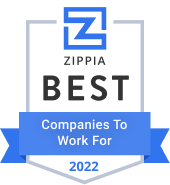 #1 Best Company In Flowood
Company Description:
Custodial, Grounds Maintenance, Building Maintenance, Catering/Dietary, Temporary Labor, Painting
Learn More About Valley Services, Inc.:
#2 Best Company In Flowood
Company Highlights:
The Rug Place offers a wide selection of one-of-a-kind rugs in Baton Rouge, LA and Jackson, MS. The company is locally owned and operated by Yvonne Kelleher, her daughter Coleen O'Brien, and granddaughter Anastasia Fasy. Customers are guaranteed to receive quality workmanship and superb styling in every rug. Opened in 1999, The Rug Place continues to offers rugs designed to fit any decor and any budget.
Learn More About Rug Place:
#3 Best Company In Flowood
Company Description:
The choice for top hotel management companies, MMI Hotel Group provides full service hotel management and restaurant hotel management for Marriott, Hilton, IHG and independent properties.
Learn More About MMI Hotel Group:
Other National Companies With Offices in Flowood, MS
Company Description:
Apex Systems, Inc. was founded in 1995 by Brian Callaghan, Win Sheridan and Jeff Veatch, three friends who met at Virginia Tech. They were inspired to start Apex for three main reasons - to treat job seekers better, to provide a better service for companies, and to build a company where the best recruiters and sales staff would want to work. The Founders felt too many recruiters weren't treating job seekers the right way. They failed to return calls. They didn't give closure. They misrepresented the job. Some even came across as sleazy. It was a frustrating perception of the staffing industry, so they set out to change it.
What people like about Apex Systems:
As a contractor I appreciated the personal attention I received from my recruiter.
Learn More About Apex Systems:
Company Highlights:
Platinum Corral was founded in 1996 as a multi-unit franchise operator of Golden Corral Buffet-Grill restaurants. We have become one of the largest, most progressive and fastest growing operations in the system with units in North Carolina, South Carolina, Ohio, Virginia, West Virginia, and Kentucky.
What people like about Golden Corral:
Our customers are well taking care of. We work as a team to provide great customer service al the times.
Learn More About Golden Corral:
Company Description:
Back Yard Burgers is a fast casual, better-burger concept that takes pride in its commitment to "providing custom, flame-grilled burgers and sandwiches with care." The company's franchise partners and employees are passionate about offering fresh ingredients, allowing their guests to customize their meals and serve the same high-quality food they would offer at home to their own family. Along with made-to-order gourmet Angus burgers, Back Yard Burgers' menu includes delicious grilled chicken sandwiches, fresh and creative salads, hand-dipped milkshakes, and freshly baked desserts. Today the franchise brand operates 55 locations (23-company owned and 33 franchised restaurants) in 11 states. Back Yard Burgers is a strong supporter of Share Our Strength - No Kid Hungry, whose goal is to end childhood hunger in America.
Learn More About Back Yard Burgers:
Company Description:
Chicken Salad Chick is a restaurant that sells food products to its clients. The restaurant's product portfolio consists of chicken salad, gourmet soup, and side salad. It sells 15 varieties of chicken salad to its clients. Furthermore, the restaurant provides its users with a mobile application that enables them to view the nutritional contents of their food. Chicken Salad Chick was founded in 2008 by Kevin and Stacy Brown and is based in Alabama.
Learn More About Chicken Salad Chick:
Best Companies In Flowood, MS
Rank
Company
Zippia Score
1
Valley Services, Inc.
2
Rug Place
3
MMI Hotel Group