Best Retail Companies In Santa Ana, CA
We hand-curated a list of the best companies to work in Santa Ana, CA using data on salaries, company financial health, and employee diversity. You can also search for the best companies to work for in the state and cities you want.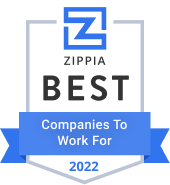 #1 Best Company In Santa Ana
Company Highlights:
Blind Squirrel Games is a collection of passionate and talented game developers dedicated to creating AAA gaming experiences across all media. Their high-quality HD remasters have reshaped and reimagined some of the most storied titles in the industry, and they're working to build original creations that will vie to become the memorable titles of the future.
What people like about Blind Squirrel:
The people are talented and passionate. Office perks such as snacks and drinks are great.
Learn More About Blind Squirrel:
#2 Best Company In Santa Ana
Company Description:
Brasstech was founded in 1987 when Ross and Geoffrey Escalette, a father and son team, recognized a need in the plumbing industry for reasonably priced products made of quality materials and crafted with the same care given to more expensive offerings. To fulfill the need, they began devoting endless time to developing sources for plumbing fixtures and decorative trim. They took on the role as cultivators and craftsman of their products as well as their employees.
Learn More About Brasstech:
#3 Best Company In Santa Ana
Company Description:
Qalo offers a popular silicone ring that is made for professional athletes, soldiers, and travelers.
#4 Best Company In Santa Ana
Learn More About KALMED SUPPLY INCORPORATED:
#5 Best Company In Santa Ana
Company Description:
Stack's Bowers Galleries conducts live, Internet and specialized auctions of rare U.S. and world coins and currency and ancient coins, as well as direct sales through retail and wholesale channels. The company's 80-year legacy includes the cataloging a...
Learn More About Stack's Bowers:
Learn More About Force Electronics:
Company Description:
Allied Esports International is a joint venture of some of the largest esports, mind sports, sports and entertainment companies - Ourgame International (SEHK: 6899) (owner of WPT Enterprises and the World Poker Tour), KongZhong and iRena (NEEQ: 834358). The company's mission is to build a global competitive esports property designed to connect players and fans via a network of connected arenas and mobile esports trucks around the world that will serve as both battlegrounds and content generation hubs. The Allied Esports Property Network currently consists of Wangyu Esports in Beijing, Allied Esports SEG Arena in Shenzhen, Esports Arena in Santa Ana, Calif. the ELC Garage in Hamburg and the Big Betty mobile esports truck in Europe with upcoming properties announced in Oakland, Calif., Las Vegas and a mobile esports truck in North America.
Learn More About Allied Esports:
Company Highlights:
MSI Office Furniture has been Southern California's one-stop source for new or used office furniture since its establishment in 1991. It installs, relocates and reconfigures almost any office furniture, also buys back existing products, acquiring and removing surplus office furniture. MSI Office Furniture assists in office furniture asset management, space planning and design, panel systems reconfiguration, etc. The company's corporate office & showroom is located in Santa Ana, CA.
Learn More About MSI Office Furniture:
Company Description:
Quality classic 1955-1956-1957 reproduction and performance Chevy parts exclusively for 55-56-57 Chevrolets and Tri-Five Bel Air, 210, 150 and Nomad Chevys.
Learn More About Danchuk USA:
Company Description:
AlignMed is the leading innovator in the evidence based apparel sector. Since 2006, AlignMed has been designing products that will revolutionize the way individuals & physicians view the issue of ailments and performance associated with poor posture. Every product is designed with the science of touch & tension and through extensive independent testing; the AlignMed range of products is proven to deliver improved mechanical, neurological and aesthetic function allowing the body to look and perform better.
Learn More About AlignMed:
Other National Companies With Offices in Santa Ana, CA
Company Description:
With a mantra of 'different thinking for better healthcare,' the monitoring division of Nihon Kohden America is empowering hospitals to radically improve their quality of care and achieve better patient outcomes. They accomplish this by using technology to extend the reach of caregivers: Nihon Kohden America's extremely advanced technology provides hospital staff with the critical data they need - when and where they need it. This information results in quicker interventions and better quality outcomes.
Learn More About Nihon Kohden America:
Company Mission Statement:
We are hardworking, humble, loyal, innovators and auténticos. We believe in the power of family. At Northgate, we are all familia.
Learn More About Northgate Gonzalez Markets:
Company Description:
Dunn-Edwards Paints, an industry leader since 1925, is one of nation's largest manufacturers and distributors of architectural, industrial and high performance paints and paint supplies.
What people like about Dunn-Edwards:
This is a great company! I like that I make a difference, my output and work ethics are recognized by our customers and upper management. I feel that I have a secure job with great benefits. I have been with the company nearly 10years, some of my coworkers have been here 15-25years.
Learn More About Dunn-Edwards:
Company Highlights:
Formed in 1987, Advantage provides business solutions to manufacturers and retailers. It offers a customizable suite of technology-enabled sales and marketing solutions designed to drive consumer demand, increase sales, and achieve operating efficiencies. Advantage prides itself with its collaborative, responsive approach that enables the organization to develop tailored solutions that address specific needs and maximize results. Advantage excels at providing solutions that are flexible, scalable, and able to evolve as business partnerships grow.
What people like about Advantage Solutions:
I work with CDS, a sister company of advantage solutions. Advantage Sales & Marketing LLC (ASM) provides marketing services. The Company offers shopper marketing, retail merchandising, category management, headquarter interface, business process outsourcing, and product launches. ASM conducts its business throughout the United States.
Learn More About Advantage Solutions:
Company Description:
At Don Roberto Jewelers, you will find memorable pieces for any occasion. An engagement ring for the perfect proposal, a watch for dad's birthday or diamond earrings for a fancy night out. Located all across California: 75 stores and counting. Visit...
Learn More About Don Roberto Jewelers:
Company Description:
Aldila, Inc. is a sports equipment manufacturing company based in Carlsbad, California, United States.
Learn More About Aldila Golf:
Company Description:
Lovepop creates unique, laser-cut pop-up cards that unfolds like a miniature surprise. The company sells 3D pop-up greeting cards for every occasion and works with retailers, businesses, and event hosts to make their message pop on custom orders. The company helps customers build and strengthen personal relationships that go beyond the connections common in a hectic, digital world. Lovepop was founded on 2014 and is headquartered in Boston, Massachusetts.
Learn More About Lovepop:
Best Companies In Santa Ana, CA
Rank
Company
Zippia Score
1
Blind Squirrel
2
Brasstech
3
QALO
4
KALMED SUPPLY INCORPORATED
5
Stack's Bowers
6
Force Electronics
7
Allied Esports
8
MSI Office Furniture
9
Danchuk USA
10
AlignMed