Best Technology Companies In Santa Ana, CA
We hand-curated a list of the best companies to work in Santa Ana, CA using data on salaries, company financial health, and employee diversity. You can also search for the best companies to work for in the state and cities you want.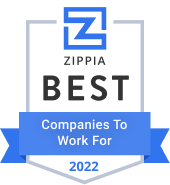 Other National Companies With Offices in Santa Ana, CA
Company Description:
Yardi has been committed to the design, development and support of real estate management software for 30 years. Yardi offers one of the most comprehensive property management software platforms on the market today, including a full business suite of products designed specifically for office, industrial and retail property management. Yardi serves clients around the world from offices in Asia, Australia, Europe, Middle East and North America.
Company Highlights:
Maritime Telecommunications Network Inc. (MTN), headquarted in Miramar, FL, provides wireless communication solutions such as voice, data, internet, and compressed video services through satellite and terrestrial broadband. Teh company has 21 teleports, over 25 proprietary technologies, and 1 mobility platform. It serves a variety of markets, including: government, energy; mobile network operators; commercial shipping; enterprise; etc.
Learn More About Global Eagle Entertainment:
Company Highlights:
Precision Castparts is the world leader in structural investment castings, forged components, and airfoil castings for aircraft engines and industrial gas turbines. Airbus, Boeing, GE, Rolls-Royce, and many other leading manufacturers depend on us for critical airframe, engine, power generation, medical, and general industrial components. With few exceptions, every aircraft in the sky flies with parts made by PCC.
What people like about Precision Castparts:
The challenge of learning new technology and the company environment.
Learn More About Precision Castparts:
Company Description:
Baker (NYSE Amex: BKR), founded in 1940, provides professional engineering and consulting services for public and private sector clients worldwide. The Company's markets of focus include Architecture, Aviation, Defense, Environmental, Geospatial Information Technologies, Homeland Security, Municipal & Civil, Pipelines & Utilities, Rail & Transit, Transportation, and Water. Services span the complete life cycle of infrastructure and managed asset projects, including planning, design, construction services, asset management, and asset renewal. With more than 3,200 employees in over 100 offices across the United States and internationally, Baker is consistently ranked by Engineering News-Record among the top 10% of the 500 largest U.S. design firms.
Learn More About Michael Baker:
Company Description:
Kulicke and Soffa is a provider of semiconductor packaging and electronic assembly solutions that support the global automotive, consumer, communications, computing, and industrial segments. The company also provides customers with packaging solutions. Kulicke and Soffa expands its product offerings through strategic acquisitions and organic development, adding advanced packaging, electronics assembly, wedge bonding, and a range of expendable tools to its core offerings. The company provides equipment and tools that are used in the production of a wide range of semiconductor devices. Kulicke and Soffa was founded in 1951 and is headquartered in Central Region, Singapore.
Learn More About Kulicke & Soffa:
Company Description:
Asure Software offers intuitive and innovative solutions designed to help organizations of all sizes and complexities build companies of the future. Our cloud platforms enable more than 80,000 clients worldwide to better manage their people and space in a mobile, digital, multi-generational, and global workplace. Asure Software's offerings include a fully-integrated HCM platform, flexible benefits and compliance administration, HR consulting, and time and labor management as well as a full suite of workspace management solutions for conference room scheduling, desk sharing programs, and real estate optimization.
Learn More About Asure Software:
Company Description:
Bay Advanced Technologies is an OEM distributor for best-of-breed automation products, including pneumatic, motion control, fluid handling, linear motion, electronic automation and more. An Applied Fluid Power company!
What people like about Bay Advanced Technologies:
My duties at my job are to build and design machines for hospitals.
Learn More About Bay Advanced Technologies:
Best Companies In Santa Ana, CA
Rank
Company
Zippia Score
1
Ducommun
2
Universal Electronics
3
STEC
4
Iteris
5
Ascent Aerospace
6
IBS Electronics
7
Tomy Corporation
8
9EDGE
9
BTE
10
NexInfo
11
Micro General
12
Push Innovation Live
13
Verys
14
Cal Quality Electronics
15
TechMD
16
Dispensing Solutions
17
Hirsch Electronics