Best Transportation Companies In Reading, PA
We hand-curated a list of the best companies to work in Reading, PA using data on salaries, company financial health, and employee diversity. You can also search for the best companies to work for in the state and cities you want.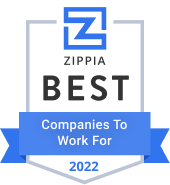 #1 Best Company In Reading
Company Description:
Penske Logistics engineers supply chain solutions that help move the things that move the world forward for market-leading companies. Our service offering is broad and includes: dedicated carriage, distribution center management, transportation management, lead logistics, supply chain consulting, and freight brokerage. Penske Logistics is a subsidiary of Penske Truck Leasing Co.
Learn More About Penske Logistics:
#2 Best Company In Reading
Company Description:
Penske offers full-service truck leasing and contract maintenance, including preventive maintenance, roadside assistance, collision repair, and fleet tracking.
What people like about Penske Truck Leasing:
The work at Penske is challenging, rewarding and engaging. I liked being able to work with customers to find what best suited their needs. I enjoyed developing relationships with customers and my coworkers which allowed me to learn about my surroundings.
Learn More About Penske Truck Leasing:
#3 Best Company In Reading
Company Description:
During their transformation from a small body works shop in 1955 to a major national provider of commercial truck bodies, one thing has remained constant: their dedication to manufacturing the best vocational work truck bodies on the market and continually refining them to meet the needs of their customers. Every Reading truck body bears the mark of that history. It reflects decades of thoughtful refinement and inspired innovation. It reflects the strength and durability of quality American manufacturing craftsmanship. It reflects the experience and expertise from employees who take pride in the Reading name. And it reflects years of listening to truck equipment distributors, contractors and fleet managers like you to create the truck bodies you envision and the performance you expect.
Learn More About Reading Body:
#4 Best Company In Reading
Company Description:
Fortna They help the world's biggest brands transform their distribution operations into a competitive advantage. They can help you map the flow of goods, engineer custom distribution operations, select the right equipment, and take your operations to a higher level. By partnering with Fortna Their clients are better able to make and keep bold promises to their customers.
Other National Companies With Offices in Reading, PA
Company Description:
Packaging Corporation of America (PCA) is the fourth largest producer of containerboard and corrugated packaging products in the United States. Our focus on a single line of business not only differentiates us from our major competitors, but also helps us achieve levels of operational excellence that are highly respected within the industry. A leader in integration, PCA converts approximately 83% of the containerboard it produces into finished corrugated containers for a broad base of both local and national accounts. With 2012 net sales at a record $2.8 billion and 8,600 employees, PCA produced 2.6 million tons of containerboard and shipped 34.7 billion square feet of corrugated products
What people like about Packaging Corporation of America:
The people i work with are good and very supportive. There is also opportuniy for studying.
Learn More About Packaging Corporation of America:
Company Description:
Pratt was founded in the USA some 20 years ago and, since then, has shown dramatic growth with sophisticated manufacturing facilities in more than 25 states. The Georgia-based company operates an extensive Recycling Company to supply four of the most modern, cost-effective 100% recycled paper mills in the country - at their Conyers' Campus and in New York City, New York, Valparaiso, Indiana and Shreveport, Louisiana. The company is dedicated to the sustainability of the environment, its customers and its people. The cornerstone of Pratt's mission is to protect and nurture the planet's natural resources while reducing their impact on the environment by "Harvesting the Urban Forest." By doing so the company also seeks to help its customers meet their environmental goals. Pratt has been honored by environmental leaders such as former Vice President Al Gore, former British Prime Minister Tony Blair, Ted Turner, the Climate Group and Global Green for spreading the word that recycling is an important weapon against climate change.
Learn More About Pratt Industries:
Company Description:
A. Duie Pyle is a Northeast transportation and logistics provider, offering solutions for LTL, Truckload, Custom Dedicated and Warehousing & Distribution.
Learn More About A. Duie Pyle:
Company Description:
Five Star is a distributor of International, Isuzu and Capacity Trucks throughout Pennsylvania
Learn More About Five Star Trucks:
Company Description:
S&H operates as a regional truckload carrier with a 48 state operating authority - primarily servicing the market areas of the Northeast and Mid-Atlantic.
Learn More About S&H Express:
Company Description:
NOVIPAX is the producer of absorbent pads and one of the top manufacturers of expanded polystyrene foam trays in the United States. With end-to-end packaging and support services, we serve more than 150 food processors, supermarkets and food packaging distributors. Our products enhance the aesthetic appeal of products and maximize shelf life, while also reducing costs by streamlining packaging and shipping. We offer a broad portfolio of EPS trays in a variety of colors, shapes and thicknesses, including the only EPS barrier tray currently on the market.
Learn More About Novipax:
Best Companies In Reading, PA
Rank
Company
Zippia Score
1
Penske Logistics
2
Penske Truck Leasing
3
Reading Body
4
Fortna