Elementary Educator Projected Growth In The United States
Research Summary. After extensive research, interviews, and analysis, Zippia's data science team found that:
Salaries have increased 9% for elementary educators in the last 5 years

Projected job growth for elementary educators is 3% from 2018-2028

There are over 261,313 elementary educators currently employed in the United States

There are 32,900 active elementary educator job openings in the US based on job postings

The average salary for an elementary educator is $38,957
Are Elementary Educator Jobs In Demand?
Yes, elementary educator jobs are in demand. The job market for analysts is projected to grow 3% from 2018 to 2028.
Elementary Educator Job and Salary Trends Over Time
Compare the number of jobs and average salary for elementary educators over time.
Elementary Educator Jobs Over Time
Elementary Educator Job Growth Over Time
| Year | # Of Jobs | % Of Population |
| --- | --- | --- |
| 2012 | 248,726 | 0.08% |
| 2013 | 245,824 | 0.08% |
| 2014 | 247,448 | 0.08% |
| 2015 | 252,493 | 0.08% |
| 2016 | 254,434 | 0.08% |
Average Elementary Educator Salary Over Time
Elementary Educator Salary By Year
| Year | Avg. Salary | Hourly Rate | % Change |
| --- | --- | --- | --- |
| 2008 | $28,153 | $13.54 | - |
| 2009 | $29,132 | $14.01 | +3.5% |
| 2010 | $30,257 | $14.55 | +3.9% |
| 2011 | $31,535 | $15.16 | +4.2% |
| 2012 | $32,290 | $15.52 | +2.4% |
Number Of Elementary Educators By State
Mouse over a state to see the number of active elementary educator jobs in each state. The darker areas on the map show where elementary educators earn the highest salaries across all 50 states.
Average Salary:
Job Openings:
Most Common States For Elementary Educators
Rank

State

Population

# of Jobs

Employment/
1000ppl
1
Nevada
2,998,039
488
16%
2
District of Columbia
693,972
82
12%
3
New Hampshire
1,342,795
146
11%
4
Connecticut
3,588,184
304
8%
5
Montana
1,050,493
87
8%
6
New Jersey
9,005,644
595
7%
7
Arizona
7,016,270
495
7%
8
Maryland
6,052,177
409
7%
9
Minnesota
5,576,606
376
7%
10
Colorado
5,607,154
369
7%
11
New Mexico
2,088,070
149
7%
12
Vermont
623,657
37
6%
13
Illinois
12,802,023
615
5%
14
Massachusetts
6,859,819
349
5%
15
Oklahoma
3,930,864
180
5%
16
Nebraska
1,920,076
101
5%
17
Idaho
1,716,943
84
5%
18
Delaware
961,939
45
5%
19
Wyoming
579,315
29
5%
20
Michigan
9,962,311
405
4%
Most Common Cities For Elementary Educators In The US
Rank

City

# of Jobs

Employment/
1000ppl

Avg. Salary

1
Philadelphia
2
0%
$42,800
2
Boston
1
0%
$42,689
Experts Weigh In On Elementary Educator Job Outlook
We spoke to professors and experts from several universities and companies to get their opinions on where the job market for recent graduates is heading, as well as how young graduates entering the industry can be adequately prepared. Here are their thoughts.
Our Panel of Experts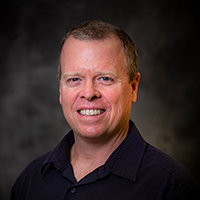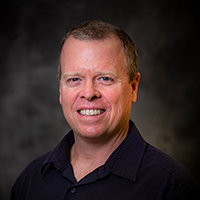 Matthew Limtiaco
Assistant Professor of Elementary Education
University of Guam
School of Education
What skills stand out on Elementary Educator resumes?
Matthew Limtiaco: An appreciation for the diversity in any given classroom is critical, along with the skills and commitment toward meeting the needs of students who come from a myriad of family backgrounds, social settings, belief systems, economic statuses', and histories of access and familiarity with our education system.

Each student brings with them a completely different set of skills, interests, fears, and struggles. Our capacity for empathy, honesty, and resourcefulness directly translates to student and classroom experience. Teachers reach students when they have the tools to connect with each student, show them that they are caring adults, and help each student realize their potential through measurable development in content areas as well as soft skills.

This is true online or in face-to-face settings. Online classrooms teachers are maximizing the reduced window of interaction with students by streamlining the delivery and assessment of content. No doubt, this priority is influenced by a culture of results-oriented teaching based on narrow measures. This compromise is made with a cost. Efforts toward social-emotional support should be increased in online classes, while content expectations should be relaxed during perhaps the most stressful time our young ones and their families have faced in their lives. Any absence of empathy and soft skill development in online settings is a product of decades-old priorities placed on high-stakes tests based on national standards.

Teachers entering the field should have a strong understanding of the need for social-emotional support and an ability to meet the needs of diverse students.
What soft skills should all Elementary Educators possess?
Matthew Limtiaco: Empathy, patience, and a fearless capacity to critically examine the nature of our education practices (both as an individual practitioner and as an active member of a field that is in constant evolution). Education priorities have prioritized job placement, skills demanded by industry, and individual attainment. Despite warnings regarding impending climate change, increased social disparity, and a reemergence of authoritarian government systems globally, our education priorities have shifted with minimal effort to meet these challenges since I entered the field over two decades ago.

COVID has shined a spotlight on flaws and opportunities teachers might seize. Our field is uniquely positioned to address these challenges by influencing measurable shifts in human behavior so that our children are poised to adjust social behavior, governmental policy, and economic trends. We have an opportunity to celebrate communal success over individual gain, critical examination over immediate and convenient answers, and global mindedness over xenophobia. Many say there is no going back to the way it was before COVID. In the case of education, that might not be such a bad thing.
What hard/technical skills are most important for Elementary Educators?
Matthew Limtiaco: I acknowledge the enhanced suite of tools offered in an online setting can be alluring. However, I've also noticed some trends that warrant concern. Many of the "free" products being produced in the tech industry have a hidden cost that consumers often pay without hesitation or without knowledge. The personal privacy of students, families, and teachers should be considered before steps are taken by schools or individuals to streamline classroom objectives using apps that require personal data to be divulged. This may not seem like a technical skill, but understanding the motivations behind creating free apps is critical in deciding whether those products are appropriate in the classroom.

Schools using Facebook Pages rather than investing an internal web-page, teachers feeling pressure to join multiple WhatsApp groups with both peers and parents, and the measurement of student success through apps like ClassDojo have not, in my opinion, garnered the kind of scrutiny we once placed on items like student files. The access to personal privacy of teachers, students, and our families when adopting these products far exceeds the information we once kept sealed. We can adopt technology and benefit from our connections without compromising our right to privacy.

Emerging teachers benefit greatly from measures that help them to partner with students and parents in gauging success, measure accomplishment, and support intrinsic motivations. Many of these skills can be found offline or by using platforms that minimize personal data collection. Hosting frequent parent meetings or sending regular briefings of class themes and directions expands your team to include those parents enthusiastic about engaging in school efforts. An ability to showcase growth in an accessible way to students and parents through portfolios helps sharpen efforts toward success. Partnering with community members, designing place-based units of inquiry, and promoting project-based learning can dramatically enhance the intrinsic motivations of students who see the relevance of their endeavors.
What skills will help Elementary Educators earn the most?
Matthew Limtiaco: Having a solid understanding of pay grade systems and how to advance in your region or state can help you strategically utilize teacher workshops, training, and university courses to increase your take-home pay. I know teachers who have methodically enhanced their CVs and are now living with wages that are far higher than those who haven't prioritized this. Finding a good mentor as soon as you are assigned to a school will help you identify the most lucrative path. Those interested in leadership positions should also note that administrative jobs tend to offer higher wages. If you've been in the field long enough to take on the responsibility of leading others, don't hesitate to become a leader and help teachers inspire and support our kids.
Dr. Shirley Disseler
Associate Professor of Elementary & Middle Grades Education, Education Coordinator: STEM Education Program and LEGO Education Trainer
High Point University
Education Department
What skills stand out on Elementary Educator resumes?
Dr. Shirley Disseler: Internships and Practicum experiences where pre-service teachers have spent time in elementary classrooms with veteran mentor teachers are some of the most important things on the resume. Another thing that stands out is informal education experiences such as camps, after-school care, and community involvement.
What soft skills should all Elementary Educators possess?
Dr. Shirley Disseler: -Leadership skills (showing leadership in organizations during college and participating in school events during student teaching)

-Teamwork (The ability to work with other teachers, accept constructive feedback)

-Cultural Competence (Being culturally aware and sensitive to the curriculum from a cultural perspective)
What hard/technical skills are most important for Elementary Educators?
Dr. Shirley Disseler: Ability to use various programs for in-person and online teaching
What skills will help Elementary Educators earn the most?
Dr. Shirley Disseler: The ability to extend your credentials to include a minor or add-on is special education, Gifted and Talented, or English as a Second language.

The other thing that is important is to make yourself marketable by extending your degrees. Take additional tests to give you a wider license range.
Teresa Eagle
Dean
Marshall University
College of Education and Professional Development
Will there be an enduring impact of the coronavirus pandemic on Elementary Educators?
Teresa Eagle: The pandemic has most definitely created challenges for our teacher candidates. (College students in their last couple of years before graduation). Classes and clinical experiences have been disrupted or transformed into strange new experiences that are unlike pre-pandemic time. But I fully expect our graduates to be successful.

Teaching always requires flexibility and learning new techniques-our current students are just getting experience with the demands of flexibility, early in their teaching experiences. The real question is how the pandemic will affect K-12 schools. If on the other side of COVID, we see changes in the way the education system functions, then our graduates entering the profession at the onset of changes will be better prepared to meet the needs of schools and school children.
How do you envision technology impacting Elementary Educators in the next 5 years?
Teresa Eagle: Imagine a school system faced with a highly contagious virus fifty years ago. The technology of 2020 has made it possible to continue teaching and learning, in a time when physical proximity is a serious concern. The alternatives are clearly not perfect, but virtual learning is better than it would have been even ten years ago. Now parents, politicians, and educators are demanding improved access to virtual education.

The longer the pandemic disrupts in-person schools, the louder the demand for improved learning formats will be. Technology, with all the associated elements, is already stepping up to meet these demands, though not as quickly as we might like. With even better technology, the results of the pandemic may well be increased opportunities for students and teachers, with improved connections and nearly unlimited possibilities for education, better tailored to meet the individual needs of students.
Are there any particularly good places in the United States for Elementary Educators to find work opportunities?
Teresa Eagle: Opportunities for teaching careers, across the country, come in waves. Nationally and locally, we are currently experiencing a shortage of teachers, at all levels, and in all content areas. For a job in a specific content or grade level, however, the available positions may not be near the graduate's home. A willingness to relocate often determines whether a graduate can find a current position that matches his or her preparation and preferences. A little Internet exploration can easily find current opportunities in geographic areas of interest.
Elementary Educator Trends
Updated September 22, 2021