History Professor Projected Growth In The United States
Are History Professor Jobs In Demand?
Yes, history professor jobs are in demand. The job market for analysts is projected to grow 11% from 2018 to 2028.
History Professor Job and Salary Trends Over Time
Compare the number of jobs and average salary for history professors over time.
History Professor Jobs Over Time
History Professor Job Growth Over Time
| Year | # Of Jobs | % Of Population |
| --- | --- | --- |
| 2012 | 2,969 | 0.00% |
| 2013 | 2,975 | 0.00% |
| 2014 | 2,975 | 0.00% |
| 2015 | 2,980 | 0.00% |
| 2016 | 2,744 | 0.00% |
Average History Professor Salary Over Time
History Professor Salary By Year
| Year | Avg. Salary | Hourly Rate | % Change |
| --- | --- | --- | --- |
| 2008 | $68,912 | $33.13 | - |
| 2009 | $72,195 | $34.71 | +4.8% |
| 2010 | $74,422 | $35.78 | +3.1% |
| 2011 | $77,994 | $37.50 | +4.8% |
| 2012 | $79,869 | $38.40 | +2.4% |
Number Of History Professors By State
Mouse over a state to see the number of active history professor jobs in each state. The darker areas on the map show where history professors earn the highest salaries across all 50 states.
Average Salary:
Job Openings:
Most Common States For History Professors
Rank

State

Population

# of Jobs

Employment/
1000ppl
1
District of Columbia
693,972
76
11%
2
Vermont
623,657
49
8%
3
West Virginia
1,815,857
101
6%
4
Virginia
8,470,020
382
5%
5
Colorado
5,607,154
297
5%
6
Oregon
4,142,776
209
5%
7
Nebraska
1,920,076
87
5%
8
South Dakota
869,666
46
5%
9
New York
19,849,399
796
4%
10
Utah
3,101,833
131
4%
11
Mississippi
2,984,100
118
4%
12
Rhode Island
1,059,639
38
4%
13
Alaska
739,795
32
4%
14
Texas
28,304,596
748
3%
15
Pennsylvania
12,805,537
403
3%
16
New Jersey
9,005,644
257
3%
17
Wisconsin
5,795,483
175
3%
18
Alabama
4,874,747
151
3%
19
Iowa
3,145,711
97
3%
20
Maine
1,335,907
41
3%
Most Common Cities For History Professors In The US
Rank

City

# of Jobs

Employment/
1000ppl

Avg. Salary

1
Baltimore
1
0%
$89,247
2
Washington
1
0%
$113,241
Experts Weigh In On History Professor Job Outlook
We spoke to professors and experts from several universities and companies to get their opinions on where the job market for recent graduates is heading, as well as how young graduates entering the industry can be adequately prepared. Here are their thoughts.
Our Panel of Experts
Joseph M. Snyder Ph.D.
Assistant Professor of History
Southeast Missouri State University
Department of History and Anthropology
What experience really stands out on History Professor resumes?
Joseph M. Snyder Ph.D.: Students who study history develop the types of critical thinking, analytical, and written and oral communication skills, and are trained to synthesize multiple perspectives with often incomplete or inconsistent evidence and draw informed conclusions from it. Such skills are valued in dozens of professions, from public relations and marketing to financial analysis, political advising, teaching, journalism, and everything in between.

History students -- so, the first thing I like to explain to students is that the skills they are developing as history majors are transferrable across a wide spectrum of professions. Most students-and their parents-have a fairly narrow idea of the types of careers open to history majors. Part of my job is to help students understand that that isn't the case.
Before applying for a job, I always recommend students research their potential employer and then tailor their resume accordingly. For example, if a student is applying to be an entry-level marketing specialist, they should highlight the public-speaking and presentation skills they developed as part of their coursework. Upper-division history courses often require a large capstone project where students develop an argument which they must "sell" to an audience. They accomplish this by marshaling the evidence to convince their audience of their thesis. Arguably, this is the very essence of marketing.

On the other hand, a student who is considering applying to be a research specialist in a museum or library ought to emphasize archive-based research or relevant coursework. Many history programs have courses that touch on archival research; some even offer courses specifically in public history or museology. But lacking these, history coursework always involves students in research-intense projects that help them develop theories and arguments and then guide them through the processes of writing about the outcomes. Such coursework is the building blocks of the work of professional historians, of course, but it is no less important to a research specialist in a museum, a policy analyst in a lobbying firm, or a journalist.

I could go on, but in a nutshell, the research and problem-solving skills required of history majors, honed over years of coursework and practical experience, are always attractive to potential employers. Having worked for over a decade as a business executive in software development and telecommunications with a hand in hiring supervisory and managerial staff, I can attest that I always sought out history majors because I knew they brought these skills with them.

Nevertheless, the trick is to read up on the potential employer, develop an understanding of the company or firm, and then customize your resume to show HR managers, who are inundated with resumes and applications for highly-competitive positions, how your skillsets work toward the employer's goals and aims.
What technology do you think will become more important and prevalent for History Professors in the next 3-5 years?
Joseph M. Snyder Ph.D.: The past few years have witnessed an uptick in the use of digital tools for conducting research, such as digital cameras, data-mining software, and conversion software. In particular, the marriage of digital cameras-often phone-based, but not always-with apps for converting images into text-searchable PDFs (I use Prizmo) enable historians to collect and document vast stores of primary source documents as quickly and efficiently as possible while on brief research trips to archives abroad. Doing so enables historians to compile a great deal of material to parse at a more sustainable level when they return home to write.

It's worth mentioning, though, that the widespread popularity of these tools has been subject to institutional resource availability and individual proclivities among the professoriate. Recent studies have demonstrated, though, that the trend in the use of these tools has been increasing, most perceptibly, among cohorts who've recently entered the field. The trend suggests that familiarity with these tools will become increasingly important for research and publication, both of which are necessary components of promotion at universities and most colleges.

In addition, history professors do a great deal of teaching, and the online/hybrid learning revolution is well underway, a trend accelerated by the pandemic. While most institutions have typically offered online and/or hybrid learning modalities, the foundation of instruction has traditionally tended toward in-class/face-to-face modality. While this is still a very important component of learning in higher ed, we are increasingly using telelecturing software and devices to reach students who aren't physically present in our classrooms. I teach multiple online courses each semester, as well as face-to-face sections that are hybridized asynchronous with telelecturing components. I expect that this trend will continue unabated, at least for the foreseeable future.

Many aspects of learning have, of necessity, entered the digital realm for the first time when before there was no real need to or indeed belief they could be delivered via any other modality. Recent graduates will likely need to prepare themselves for this altered learning landscape and so develop skills in the usage of video-conferencing software (such as Zoom) and learning management software (such as Moodle, Blackboard, and Canvas).
What History Professor skills would you recommend for someone trying to advance their career?
Joseph M. Snyder Ph.D.: Foremost, students should work on their time management skills since this is something history coursework does not-by dint of the nature of it-emphasize. There are deadlines for assignments, of course, but beyond routine reminders in class or via announcements in an LMS, there's usually no emphatic framework designed to make certain college students hit certain project milestones without these being subject to the vagaries of procrastination. I frequently overhear students discussing that they have put off completing large assignments until the last minute, with the usual result.

For me personally, the most valuable skill set I brought with me to my college experience was my ability to manage time. This was not something I learned in the classroom, but rather as part of the workforce.
Time management is a building block not only of coursework but of careers, too. If a student finds themselves missing deadlines or always rushing to meet them, it could seriously undermine their ability to pass a class, earn the kinds of marks necessary to maintain scholarships, or, at the level of employment, diminish prospects of promotion and career fulfillment.
What type of skills will young History Professors need?
Dr. John Savage: Our research tells us that graduates need the ability to learn and adapt above any specific skills; that's why a broad liberal arts education is still so important. In the case of degrees in History, people don't realize that even in technically oriented jobs, to get a more advanced career stage, effective writing is critical. We hear this over and over from even engineers or business professionals.

Further, the study of History entails the ability to distill what is most important when you are faced with far too much information--a universal predicament in today's digital world. The ability to present, in written or verbal form, what the important "takeaway" is from an overlong policy paper, market study, or sales report is central to many careers. This is why business professionals often tell us they would rather hire a history major than someone with a business degree, who will do fine at first but may face greater challenges as they try to get to higher rungs of the organization.

Graduate students in History may end up working in academic or teaching positions across a range of institutions, but they may also find work in government offices, NGO's or non-profits, or in the business itself. They succeed because of the analytical skills they gain in our programs, as well as their sophisticated communication skills -- in the form of written and verbal presentations. Of course, these kinds of skills can be developed in many fields, but we believe that the deep academic study of History develops more sophisticated and in-depth analytical skills than those in other areas. It's not the "body of knowledge" or information that our alums have (though that is part of what they gain), but especially their ability to understand that content in relation to interpretation and meaning. This set of skills is critical for everything, from legal careers to journalism to public relations and marketing.
How do you envision technology impacting History Professors in the next 5 years?
Dr. John Savage: The intense and sometimes disastrous recent experience of online learning at all levels from pre-K through graduate education will act as a watershed in making educators face the challenges and opportunities provided by the online learning environment and digital resources. It will be an exciting time for educators when they are able to integrate these tools more fully into in-person teaching, "flipping classrooms" and using what is most effective and valuable from digital resources while preserving what works best from traditional methods. This will require new generations of teachers and education professionals at all levels, who should have training not only in education administration but a deep exposure to humanistic, text, and skill-based disciplines like History.
Are there any particularly good places in the United States for History Professors to find work opportunities?
Dr. John Savage: I am describing a range of many different fields, so there's no way to generalize about our graduates. Non-profits and educational institutions are under great pressure these days, but grant-writing skills and government workers will continue to be good outlets for our graduates.
Dr. Brian Hackett
Associate Professor Director, Masters in Public History Program
Northern Kentucky University
Department of History and Geography
What are the best companies to work for a History Professor?
Dr. Brian Hackett: The best companies to work for someone starting out are small to midsize museums or historic sites. These offer the best opportunity to allow new graduates to get their feet wet and experience a variety of positions from education and exhibits to management and fundraising.
Will there be an increase or decrease in demand for History Professors in the next 5 years?
Dr. Brian Hackett: I am optimistic that, due to the culture of our times, museums will be looking to expand their programming, add diversity, and use new technologies to reach wider audiences. We will play a larger role in our communities.
Are there any particularly good places in the United States for History Professors to find work opportunities?
Dr. Brian Hackett: The Midwest, especially middle size to larger towns, are the best hunting grounds now. They offer variety and a better museum-friendly culture. I think a new era in History is upon us. As a country, we are seeking the stories of "who we are." Public History is here to deliver!
What technology do you think will become more important and prevalent for History Professors in the next 3-5 years?
Tracy Nichols Busch: Virtual reality.
What are the biggest trends we'll see in the History Professor job market given the pandemic?
Tracy Nichols Busch: Graduates who have technology skills will have an advantage. The ability to offer virtual tours at a museum or to provide virtual consultations, for example, will be good assets. People will expect it in a post-Covid world. Companies will rely on websites, more than ever, to communicate with customers.
Will there be an increase or decrease in demand for History Professors in the next 5 years?
Tracy Nichols Busch: I see growth for savvy history majors who are willing to follow gamification trends. Other more traditional fields will remain open: law, government work, and teaching.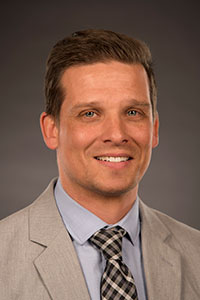 What are the best companies to work for a History Professor?
Zackery M. Heern: High schools, colleges, Idaho National Laboratories, government agencies, law, etc.
Will there be an increase or decrease in demand for History Professors in the next 5 years?
Zackery M. Heern: I think there will be an increase in demand for History majors in the next five years because History teaches the higher-level skills that employers are looking for - problem solving, innovative thinking, communication, research, writing, etc. These skills will not become obsolete. They are also skills that train students for a lifetime of career opportunities, not a single job or a single industry. Therefore, History majors are immensely adaptable to the constantly changing realities of the workforce. History majors already do well in the workforce, and employers increasingly realize just how competent History majors are. History majors don't only excel in the industry of education; they are great managers, thinkers, and innovators.
Are there any particularly good places in the United States for History Professors to find work opportunities?
Zackery M. Heern: The skills that History teaches are not place-based or even industry-based. So, History majors will do well in most regions of the United States. Outside of education, History majors have done well in government agencies, including in Washington D.C. They have also done well in tech companies in Northern California and elsewhere.
E. Elena Songster
Professor
Saint Mary's College
History Department
What are the best companies to work for a History Professor?
E. Elena Songster: I can say that the skills one learns as a History major are broadly applicable to a wide range of jobs. History majors learn to read critically, analyze sources, write well, write evidence-based and evidence-supported arguments, and gain a great appreciation for the significance of context, the lasting impacts of decisions, and the ways that perspective can affect understanding.
Will there be an increase or decrease in demand for History Professors in the next 5 years?
E. Elena Songster: I know of a History major who decided to get a Masters in Real Estate Development. Not an obvious choice. Most of his graduate school classmates had been business majors. They had to write a lot of reports based on data collected about the location, population, etc. He shared that his experience doing a lot of research and writing as a History major made these reports a snap for him but were challenging for many of his classmates. Of course, he had to work hard to do these well but was not intimidated by them. He graduated at the top of his class and got a job right out of school, managing real estate for a major university. There is a strong interest among corporations in hiring people with liberal arts degrees, like history, because of the critical thinking and communication skills associated with that education.
Are there any particularly good places in the United States for History Professors to find work opportunities?
E. Elena Songster: This is an anecdote just to show the broad applicability of History major skills. Many of our majors become teachers, lawyers, and analysts. We also have an increasing number of majors take an interest in museum work and public history. Some go into library and information studies and become librarians or researchers. The state department and other government jobs are also good destinations.
Stuart Tully Ph.D.
Assistant Professor of History
Nicholls State University
Department of History
What type of skills will young History Professors need?
Stuart Tully Ph.D.: I think the most important skill a history graduate could have right now is versatility. The conventional pathways of teaching or scholarship still exist, but they're nowhere near as prevalent as they once were. This is not to say that the public has lost interest in history, far from it, rather, someone who is aspiring to make history their career will have to be very adaptable. In addition to the usual skills of research, writing, and making arguments, I encourage my students to learn networking and computer skills to help with their job prospects.
How do you envision technology impacting History Professors in the next 5 years?
Stuart Tully Ph.D.: Technology has already changed the field so much that there is little doubt the next five years will be similar. I foresee increased digitalization of archives, which will allow for less of a barrier of entry for a more diverse and dynamic scholarship. In addition, the public has shown how much of an interest they have in learning history through YouTube videos and podcasts, which will only be improved in quality and content as time goes on. There's also no denying that teaching history has changed immensely, through technology, and will similarly improve as those of us who teach become more comfortable with the medium and the programs. I don't foresee any brand new technology fundamentally altering the discipline, but rather a continued refinement of the technologies which we are already using.
Are there any particularly good places in the United States for History Professors to find work opportunities?
Stuart Tully Ph.D.: This is an exciting time for many different locations in the US because of the ubiquity of the internet and online services. Smaller towns and cities, which might have been previously overlooked, have now become viable options for a fulfilling career in history. These smaller towns have museums and other sites of historical inquiry that are in desperate need of young blood to take over, and I have personally seen many of my graduates fill these roles. These places have considerably lower costs of living and a sense of community that many graduates love, yet they're still connected to the rest of the world through the internet, as they might have been in the conventional large city. So I would encourage graduates to seek out smaller towns and cities to find very satisfying work.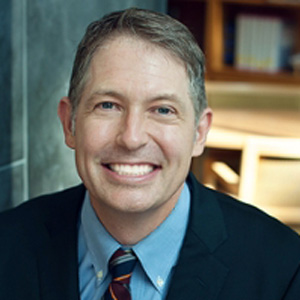 What type of skills will young History Professors need?
Paul Mapp: What I think graduates will need, and what I am trying to encourage in students, are problem-solving skills and the qualities that underlie them, especially flexibility, resilience, and discernment. For the foreseeable future, I think people are going to be confronting problems at work that they would not have imagined yesterday and have not had to deal with before. This pandemic is scrambling everything. So graduates need to be able to see unusual situations clearly, and to be ready to think and act in ways not covered by their job description--all while wondering if they are going to catch COVID-19, or if they will recover from having caught it, or how they are going to keep going to work when their kids are out of school, and their grandmother died last month. Organizations that used to need people who could follow the manual are now going to need people who can work without one.
Brian Bockelman Ph.D.
Associate Professor and Chair
Ripon College
Department of History
What type of skills will young History Professors need?
Brian Bockelman Ph.D.: They will need critical thinking skills and an ability to adapt to new jobs, some of which have yet to be invented. In addition, they will need to be able to communicate well, both orally and in writing, to do basic research on any subject, and to use spreadsheets and presentation software to manage data and make arguments from it.
How do you envision technology impacting History Professors in the next 5 years?
Brian Bockelman Ph.D.: The rise of digital technologies in the humanities has changed both teaching and research in the field. For students looking to make a career out of history, the digital turn has invigorated public history projects and institutions. Jobs in this area are growing, even as more traditional teaching positions at high schools and colleges are becoming more competitive and, in some cases, declining. Students who take the time to learn some digital tools or information management systems alongside their historical studies are well-placed to enter public history careers.
Are there any particularly good places in the United States for History Professors to find work opportunities?
Brian Bockelman Ph.D.: Towns and cities are better bets than rural environments because work in history tends to cluster around academic institutions (including K-12 schools), museums, archives, and historical societies. But thankfully, history (compared to some other academic fields) is well-known among the general public, and so there is always a demand for teachers, librarians, archivists, curators, and docents who can help us document and make sense of the past.
What type of skills will young History Professors need?
Dr. Stephen Waring: Young people today find a very different job market than their parents did. Their parents were more likely to stay in a single field, and sometimes even a single employer, for much of their work lives. Today, they are likely to change fields and employers AND experience technological change. But important job skills remain constant: communication skills in writing and in person, experience in working on teams, an ability to research and analyze complex problems, and an ability to learn and re-tool to accommodate change. These are skills that are central to contemporary education in the liberal arts and humanities.
How do you envision technology impacting History Professors in the next 5 years?
Dr. Stephen Waring: Historians, like myself, are better at explaining the past than predicting the future! But in five years, life will be much like today. Professional knowledge workers, more and more, work thru information networks. This puts a premium on having skills with computers, database and writing programs, video production and editing, and social media. Contemporary humanities and liberal arts classes still teach the old skills of reading, writing, research and discussion--but the medium is often computer-based technology.
Are there any particularly good places in the United States for History Professors to find work opportunities?
Dr. Stephen Waring: Jobs for people with history backgrounds are not clustered in any single place. Graduates do prefer to live in cities or larger suburban places so they can have more job opportunities and access to universities where they can get new skills.
Jan Wilson
Associate Professor of History
University of Tulsa
College of Arts & Science
Will there be an enduring impact of the coronavirus pandemic on History Professors?
Jan Wilson: If current trends are any indication, there will be lasting effects. The COVID-19 pandemic has intensified the wave of cuts to higher education: hiring freezes, faculty and staff furloughs, and layoffs, benefit reductions, declarations of financial exigency, and even outright department closures. We know that in times of fiscal austerity, the first to face cuts, loss of faculty, and closures are interdisciplinary programs and departments that represent and serve marginalized communities, including Africana, Ethnic, Asian American, Latinx, Indigenous and Women's, Gender, and Sexuality Studies.

WGS programs offer important scholarly and intellectual interventions and are an invaluable source of support for marginalized students encountering interlocking forms of discrimination and barriers within higher education. COVID-19 has highlighted and exacerbated these discriminations and barriers. It is clear that students who are BIPOC, are women, are from low-income families, and/or have disabilities are particularly affected by the safety threats and resource constraints created or exacerbated by COVID-19 and that this may substantially lower their retention and graduation rates.

While the long-term impact of COVID-19 on higher education is still unknown, surveys of college students across the nation reveal a concerning situation. Due to the pandemic, 13% of students have delayed graduation, 40% have lost a job, internship, or job offer, and 29% expect to earn less at age 35. Up to 1.6 million students of all backgrounds may not enroll or return to college due to the effects of COVID-19 in the next academic year. This is particularly true for students who are Black, Latinx, or multiracial, are from lower socioeconomic backgrounds, or have a disability. These students are more likely to face challenges regarding health and/or finances, obtaining the technological resources needed for remote learning, balancing work and home lives, and coping with the loss of community due to social distancing. Many female students have an added burden and expectation of taking care of family members and putting their own lives and needs aside for the good of others. Black women, in particular, tend to be more burdened by student loan debt. And women, especially women of color, are graduating in the midst of record unemployment levels and a persistent pay gap.

Decisions that cut or shrink WGS programs undermine our capacity to understand the interlocking forms of oppression that have exacerbated the public health and economic crises we now face. Feminist methodological tools and analyses help us to understand, for example, that the pandemic has had a disproportionate impact on women and children.

With shelter-at-home and quarantine regulations, domestic violence and child abuse are on the rise. Such policies have also created dire circumstances for transgender youth, who have some of the highest rates of homelessness of any demographic. Overloaded health systems, reallocation of resources, and shortages of medical supplies have undermined the sexual and reproductive health and rights of women and girls. Some states have included abortion among "nonessential surgeries and medical procedures" to be delayed during the COVID-19 response. Workers in the service sector, which disproportionately operates on women's labor (health care, education, food services), are at a greater risk of infection and death.

These "essential" workers continue to be treated as disposable, receiving neither living wages and adequate health care nor the necessary personal protective equipment. Low-wage workers, 54% of whom are women, are bearing the brunt of the coronavirus pandemic as they lose jobs by the millions. Those who have been working part-time, again predominantly women, often don't have basic employee benefits, including health insurance coverage. The closure of schools and daycare centers and the nation's lack of paid sick and family leave has greatly multiplied women's caregiving responsibilities and restricted or endangered their work and economic opportunities.
How do you envision technology impacting History Professors in the next 5 years?
Jan Wilson: The Institute for Women's Policy Research notes that technological advances - particularly automation and artificial intelligence - will diminish demand for certain jobs, particularly jobs filled by women. Though women make up less than half of the overall labor force, they are 58% of workers at the highest risk of losing their jobs to technology. The AAUW has concluded that these changes will also increase the need for other roles, most significantly in the STEM fields, where women are vastly underrepresented.

Yet, technology is also an important tool in advancing women's equality. It has widened women's job opportunities and access to education by providing an avenue for women to work or learn from home or to have more flexible types of work and/or learning environments that help to mitigate the challenges of the work-life balance. According to the United States Institute of Peace, technology's role in the struggle for women's inclusion in civil society and gender equality has grown exponentially since the advent of social media platforms, which provide an avenue for women's engagement in cultures where their physical mobility is restricted and voices intentionally silenced.

Women use platforms such as Facebook, Twitter, and Instagram to organize social movements, participate in protests, engage policymakers, spread ideas, contribute to knowledge, and build community. On a global scale, however, women have less understanding of technology, fewer digital skills, and less presence on online platforms, and they are less likely to own mobile or technological devices. Obstacles to women's and girls' digital literacy include access and affordability challenges, lack of education, and socio-cultural norms. So, technology and social media can be powerful tools for women and girls to engage in democracy and civic action, as well as to fight for their basic rights and gender equality. But adapting programming and investing in digital literacy for women and girls is key to their ability to do so.
Are there any particularly good places in the United States for History Professors to find work opportunities?
Jan Wilson: WGS programs train students to recognize and make visible the gender systems and beliefs that undergird undemocratic institutions, asymmetrical power relations, and systemic forms of oppression. Now more than ever, we need WGS graduates in positions where they can apply feminist analyses to the economic, social, and political systems that are producing and reproducing the inequalities that the pandemic is throwing into stark relief. The overwhelming evidence of COVID-19's disproportionate impact on women and girls will hopefully lead to the recognition that WGS graduates - working in policy organizations, law firms, rights organizations, NGOs, elected office, businesses, education, engineering, science, health care, and many other fields - need a bigger voice in planning the solutions.

There are positive signs that opportunities for WGS graduates to fill these gaps may be increasing. According to the UN, leaders across the world are urging "governments to put women and girls at the center of their efforts to recover from COVID-19."
That starts with women as leaders, with equal representation and decision-making power in all of our institutions, and a commitment to advancing the wellbeing of all women and girls.
Women's organizations in several countries have claimed for decades that workplace reorganization, flexible work hours, and remote work are needed to enable employees to better combine their jobs with care responsibilities. The COVID-19 crisis is finally forcing companies and institutions to create alternative and flexible approaches to the traditional workplace. Many are recognizing that jobs can be performed effectively from employees' homes.
The reorganization of work during the pandemic demonstrates that we can transform rigid institutions and create new systems that are flexible and better attuned to women workers, who very often have to balance a job with family responsibilities. Flexible and alternative approaches to work and workplaces also benefit many individuals with disabilities.

The current crisis has also necessitated an online learning experiment that has highlighted many socioeconomic inequalities but also demonstrated the possibilities and benefits of flexible and alternative approaches to education. This experiment could lead to the permanent establishment of hybrid learning environments that blend physical and virtual engagement in class discussions and group projects.This would provide more opportunities and access to education for those who face challenges participating in traditional learning environments, such as those with disabilities or sensory issues, student parents, and students who have full or part-time jobs. As we consider the future of campuses, we should embrace and improve on this experiment to be more inclusive and to design classroom spaces that meet the needs of all learners. This will increase student success rates, particularly for women and students from marginalized groups.

A small but growing number of policymakers at the state and federal level in this country are now calling for a "feminist" approach to the pandemic. A feminist approach seeks to reconceptualize the idea of "national interest" by shifting away from prioritizing military security, profit, dominance, and competition and toward putting people's health and personal safety, peace and inclusion first. It's an approach that invests in public health, lifting up and caring for the most marginalized, and it emphasizes collaboration and learning. Hawaii became the first state to call for a feminist economic recovery, as its State Commission on the Status of Women called for a "big cultural change" that prioritizes the care economy and the health and wellbeing of the most marginalized: Indigenous women, women of color, incarcerated people, aging women, domestic violence survivors, and LGBTQIA+ people. A feminist approach means recognizing the public responsibility for social welfare through measures such as a higher minimum wage, universal health care, and paid family and medical leave; subsidized child care; and a robust social safety net for every American citizen. Students trained in WGS, given the opportunity, could be the architects of a feminist approach to the current crisis and can lead the way toward more structural changes in the future.
Will there be an enduring impact of the coronavirus pandemic on History Professors?
Andrea Foroughi: It's difficult to imagine the pandemic not having an effect on graduates. History majors are employed in many sectors of the economy, so I think that they will not be affected in the same way. Some areas of the economy are recovering and will continue to do so in the future, whereas others are contracting. History majors at Union are trained to develop transferable skills - analytical thinking, finding and evaluating evidence and data, and extensive writing experience. This skill set has prepared them to pursue advanced degrees and to work in a wide variety of positions in business, research in corporations and public institutions, non-governmental organizations, museums, teaching, libraries, medicine, law, and more.
How do you envision technology impacting History Professors in the next 5 years?
Andrea Foroughi: Given how dependent we've become on online working and studying, I think that even as job opportunities improve, they may very well be for remote work rather than in-person or with minimal time face to face engagement. Technology is changing rapidly. As a result, so historians in all fields will require adjusting to a work environment that requires nimbly adapting to new technology, communication, and professional engagement. This was already happening with the growth in digital history, but it's likely that this will accelerate in the new conditions.
Are there any particularly good places in the United States for History Professors to find work opportunities?
Andrea Foroughi: Most of our graduates are from or tend to say in the Northeast, especially NYC and Boston; some have had success in Washington, D.C.
Updated November 23, 2020