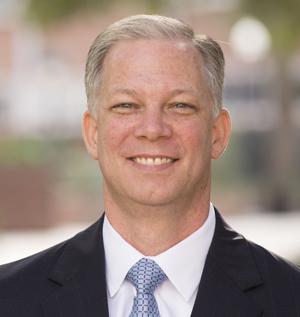 What skills stand out on Management Consultant resumes?
C. Darren Brooks Ph.D.: Requisite skills relevant for management consulting roles that should be visible to employers can be grouped into the following three broad categories : (1) functional expertise and/or specialization of knowledge in particular areas or disciplines, (2) strong business analytics skills, and (3) the ability to lead projects or teams. Considering the broad nature of management, and particularly management consulting, skills should reflect the specific needs of the organization or industry of practice. For example, individuals working in executive compensation would require a different set of demonstrated skills on their resume than someone engaging in performance systems analysis to support process re-engineering within a manufacturing setting. Additionally, since management professionals work in and/or lead teams, being personable, engaging, proactive, demonstrated leadership, and an ability to handle difficult situations are all skills and competencies highly sought after. In sum, regardless of the industry or sector, most employers look for skills displayed both on a resume and then demonstrated during the selection process that shows the applicant possesses the capability to work within a team, has sound analytical skills, the ability to communicate complex information, resolve conflict and solve problems.
What soft skills should all Management Consultants possess?
C. Darren Brooks Ph.D.: While advancements in technology, artificial intelligence (AI), and data analytics occupy center stage in many areas of management practice, soft skills continue to be seen as equally or even more important skills for success in the field of management. Soft skills are typically described as personal attributes, qualities, and characteristics that enable us to interact more effectively with others. In most fields of management, our ability to communicate, work with, and interact with other people constitutes a significant portion of the work we do. Consequently, employers are focused on identifying candidates who possess strong skills are areas of communication (verbal, written, and non-verbal), leadership and followership, collaboration, an ability to work in teams, intellectual curiosity, adaptability, conflict management, problem-solving, creativity.
What hard/technical skills are most important for Management Consultants?
C. Darren Brooks Ph.D.: As stated earlier, the field of management is broad and encompasses all industries and sectors. Consequently, the technical skills necessary to succeed will vary according to the specific knowledge and experiences required to understand the nuances of an organization. Accordingly, graduates who have business acumen and technical competency in a particular discipline or industry would be better positioned for employment opportunities. As a result, I always place emphasis on gaining internships and work experience concurrently with academic study. These experiences will provide a real-world understanding of the type of skills necessary to succeed in organizations as well as offer industry-specific knowledge. However, for many graduates, their practical skills are limited. In this case, it is important to ensure you have more generalizable skills that are applicable across industries, such as building digital fluency, analytical fluency, writing skills, and strong Excel skills. When speaking with consulting firms and industry employers, they repeatedly reference the need for graduates to demonstrate more advanced Excel skills.
What skills will help Management Consultants earn the most?
C. Darren Brooks Ph.D.: According to the Bureau of Labor Statistics, employment in management occupations will grow over the next decade by 9%. Due to the broad array of management opportunities, variations in skills necessary for success are likely to exist based on the type of management work being performed and the industry or sector. However, there are general management skills or competencies necessary for success, including management consulting, that employers continually seek from graduates. The ten most sought-after skills include the following: critical thinking, intellectual curiosity, innovation/creativity, problem-solving, analytical fluency, digital fluency, adaptability, resilience, aptitude for collaboration and teamwork, and human capital management.