Experts Weigh In On Current Job Market Trends
October 29, 2021
Given the change of course that has happened in the world, we wanted to provide expert opinions on what aspiring graduates can do to start off their careers in an uncertain economic climate. We wanted to know what skills will be more important, where the economy is doing relatively well, and if there will be any lasting effects on the job market.
Companies are looking for candidates that can handle the new responsibilities of the job market. Recent graduates actually have an advantage because they are comfortable using newer technologies and have been communicating virtually their whole lives. They can take what they've learned and apply it immediately.
We spoke to professors and experts from several universities and companies to get their opinions on where the job market for recent graduates is heading, as well as how young graduates entering the industry can be adequately prepared. Here are their thoughts.
Our Panel of Experts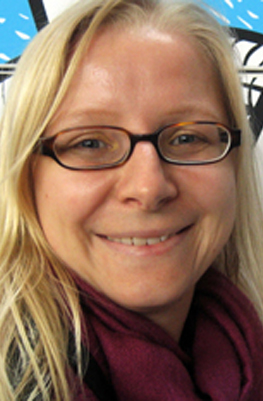 S
Stacey Hewitt
Communications Coordinator
Midland College
What skills stand out on Multi Media Journalist resumes?
Stacey Hewitt: The skill that stands out on Multimedia Journalist's resume is the ability to wear many hats/handle multiple responsibilities. Gone are the days where TV news reporters had photogs that took the video for them, and they just asked the questions. Journalists are doing everything all by themselves. I'm talking - you are responsible for coming up with your own story ideas/pitches, going live on Facebook before news shows, editing a story for news shows, cutting a different version for the web, and maybe even writing a print version for a newspaper partner. Showcase all your experiences, especially web and video editing experience, as everything is becoming more visual on video platforms. Even if you aren't responsible for web or editing in your current job, try to dabble in it so you can put it on your resume. Or go back to school and take a class in video and video editing.
What soft skills should all Multi Media Journalists possess?
Stacey Hewitt: Communication is obviously a very important soft skill. You will be communicating on various levels with your coworkers, newsmakers, interviewees, and viewers, and each is a slightly nuanced brand of communication. I would brand your communication with viewers as a very different kind of communication. It's more tease-worthy and casual as opposed to a straightforward, formal English essay. But you must know what information you are after and how to write and spell correctly when formally requesting interviews with high-profile newsmakers.

Problem-solving is another important soft skill. As you probably already know, these days, technology malfunctions all the time. You must have workarounds and think on your feet when something happens because deadlines are still deadlines.

Multimedia Journalists also must be creative. These days storytelling has become an art. Sometimes the same old way of telling a story is okay, but sometimes taking a chance and doing something different can really catch on and stand out. For example, if you start a Facebook poll on a story you did about mask-wearing, you could really help take it to new heights. You must be willing to try new things and ultimately, sometimes, fail.

Not everyone will like you or your stories, so multimedia journalists have to have thick skin. Your boss and your viewers will have opinions, and they aren't always going to be nice. Try to incorporate some stuff sometimes and sometimes stick to your guns.

Finally, be a mega-media consumer yourself. You need to know how to repurpose the stuff you do for many different platforms and different things (lengths) work on each. The best way to know what works is to have a healthy diet of media yourself. This soft skill is what intro communications classes like Midland College's COMM 1307 Introduction to mass communications do best. Classes like this can encourage students to become critical media consumers by looking at the development and current trends of print media, broadcasting, advertising, and public relations.
What hard/technical skills are most important for Multi Media Journalists?
Stacey Hewitt: I'm a former broadcast journalist, so I'm biased, but I would say the most important hard/technical skill is being visual. Whether that's taking still photos or video. You can write a Pulitzer Prize-winning story, but it's becoming increasingly hard to tell a story without some sort of identifying visual to brand it.
What skills will help Multi Media Journalists earn the most?
Stacey Hewitt: In my experience, multimedia journalists don't usually make a lot of money. If you are lucky enough to skew towards management for public relations/marketing, those jobs can pay better. In my opinion and analysis, those jobs can do that because they are very data-driven: if you do an ad or a PR campaign, and it performs well, you can prove it and are therefore worth more. Yes, there are ratings in other areas, but it's harder to attribute to one person.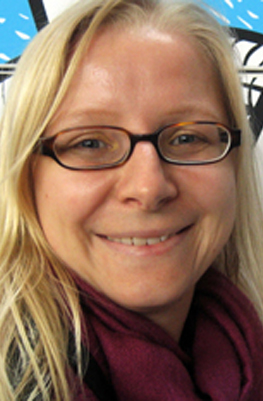 What are the biggest trends we'll see in the Multi Media Journalist job market given the pandemic?
Dr. Stine Eckert Ph.D.: Recent graduates are having an extra tough time to find jobs during the pandemic. Graduates reach back out to professors to help them and to forward inquiries from media for hiring. Some graduates are considering graduate school to bridge over this difficult time and add to their skill sets.
What soft skills should all Multi Media Journalists possess?
Dr. Stine Eckert Ph.D.: Outstanding professional communication skills are really important, being able to build a network, staying in touch with peers, colleagues, former internship sites, professors, etc. to build a name for oneself. It's important to be pro-active, reliable, and nimble to take up opportunities that come along to add on to one's experiences.
What's a day at work look like for a Multi Media Journalist?
Dr. Stine Eckert Ph.D.: Very different depending on the many different work places that graduates may be able to enter in various media and communication fields and across different companies during pandemic conditions. Benefits and work conditions are still largely dependent on specific employers and how they handle the pandemic conditions in each state in the U.S. including employers' support for home office in combination with helping employees handling care responsibilities, which disproportionately disadvantage women. It currently looks like the pandemic is going to be with us in media and communication fields in the near and mid-term future and its ebbs and flows will frame the range of work conditions that employers in the U.S. will make available to their employees. The conflict of care responsibilities and working from home will remain a big tension, especially for women employees who shoulder a disproportionate amount of household and care work, meaning no day may look exactly the same.
Find Out More About Multi Media Journalists
Multi Media Journalist Jobs
No Results
Aw snap, no jobs found
Multi Media Journalist Trends
Updated October 29, 2021