Experts Weigh In On Current Job Market Trends
April 14, 2021
Given the change of course that has happened in the world, we wanted to provide expert opinions on what aspiring graduates can do to start off their careers in an uncertain economic climate. We wanted to know what skills will be more important, where the economy is doing relatively well, and if there will be any lasting effects on the job market.
Companies are looking for candidates that can handle the new responsibilities of the job market. Recent graduates actually have an advantage because they are comfortable using newer technologies and have been communicating virtually their whole lives. They can take what they've learned and apply it immediately.
We spoke to professors and experts from several universities and companies to get their opinions on where the job market for recent graduates is heading, as well as how young graduates entering the industry can be adequately prepared. Here are their thoughts.
Our Panel of Experts
Alison Bjorkedal
Harpist
California Institute of the Arts
School of Music
Website
Will there be an enduring impact of the coronavirus pandemic on graduates?
Alison Bjorkedal: I hope the coronavirus pandemic will have an enduring positive impact on all of us! It is likely that artists of all mediums will find their creating impacted for many years to come both emotionally and practically. As artists, we can immerse in, respond to, and process our environment through our work. We are living in a time of great upset and change; history has shown us that artists have been integral in helping society react to and process tremendous change in the past. What long-term opportunity losses the pandemic might bring I can't predict, but I am excited to experience the innovation that graduates will bring to the field. Practically, live concert events will likely need to continue riding the waves of uncertainty we've experienced this past year. Flexibility in our responses and transforming how musicians reach their audience will continue to be integral for our artistic future.
What certifications/licenses/courses can have the biggest impact on your job prospects?
Alison Bjorkedal: From my personal experience, I wish I had been more tech-savvy when the pandemic hit. As a musician who mostly performs live or records professionally with a full studio staff, I was woefully behind in understanding how to package myself both visually and aurally online. I recommend musicians focus on being comfortable with at least one type of Digital Audio Workstation (DAW) and basic video-editing software. Developing an authentic, but purposeful social media presence would also be helpful in cultivating connections to audiences as our live opportunities might be impacted for some time to come.
Harold InDelicato
Assistant Professor
Springfield College
Visual and Performing Arts Department
Website
Will there be an enduring impact of the coronavirus pandemic on graduates?
Harold InDelicato: Aside from the economic consequences, I believe that the job market will actually expand. Many unexpected considerations have arisen in light of the pandemic, creating new markets and new approaches to traditional disciplines. If graduates are looking in the right places, the post-pandemic world may provide many opportunities.
What type of skills will young graduates need when they enter the workforce in the coming years?
Harold InDelicato: In addition to the traditional skills that graduates will need related to their particular fields, it would help to have experience with remote and streaming technologies including software and hardware, social media experience, and virtual/augmented reality (VR/AR) skills. All of these skills will benefit new professionals when utilizing remote instructional media and production technologies. I believe the pandemic has caused a rapid shift in the way we work. Many traditional fields have been forced to quickly hybridize in order to compete in the era of the pandemic. Preparedness for the next wave is at the agenda forefront for many corporations and institutions. Graduates should consider how structural systems will eventually replace the stop-gap measures that are currently in place. Whole new economic infrastructures are currently being built around the disaster.
What experience really stands out on resumes?
Harold InDelicato: In regards to visual arts, practical knowledge in software and graphic design as well as creative and critical thinking skills stand out on a resume. The practical skills help employers to screen applicants but in the field of art and design, employers are typically looking for a deep thinker, someone who can transfer information in a way that is unusual and new. The ability to analyze, imagine, and express multiple viewpoints and perspectives will help young designers to stand out. Designers should be aware that there are many different ways to interpret meaning and that art and design may express multiple opinions, and even diametrically opposing views, in the same communication.
Matthew Albritton
Director
Northern Kentucky University
School of the Arts
In your opinion, what are the biggest trends we'll see in the job market given the pandemic?
Matthew Albritton: I think everyone would agree that 2020 has been a transformational year. What is less clear is how the repercussions will continue to reverberate and just how far and wide the transformation will reach. The visual and performing arts, along with every single industry has had to grapple with new modes of delivery, new solutions to constantly changing problems, and the struggle to remain productive and relevant in the face of unprecedented unknowns.

It does seem clear that every job in nearly every field will not simply go back to the way it was. We have all learned new and effective ways to do business remotely, new and effective ways to find efficiencies, and new and effective ways to do things differently. Some of the trends I believe we will see continue after the pandemic are more opportunities to work remotely, a continuing demand to consume content online, and a growing insistence that these online and remote activities be higher quality.
What skills stand out on resumes?
Matthew Albritton: With every industry rapidly changing to address the repercussions brought on by the events of 2020, flexibility will be a top requirement to find success in any field. There is an increasing shift in education to coalesce around the four Cs: Communication, Collaboration, Critical Thinking, and Creativity. As these soft skills rise to the top of just about any list of job skills that employers are seeking, reliance on specific hard skills has declined in most industries. Resumes with training in the visual and performing arts should highlight not only the acquired skills of artists and performers, but also the more widely applicable skills that are at the heart of the arts including those four Cs mentioned above.
Are there any particularly good places in the United States for graduates to find work opportunities in this field after they graduate?
Matthew Albritton: One of the repercussions of a remote world is that we have all found that we can Zoom-in to meetings and remain effective and productive. In the visual and performing arts, this extends to remote interviews, applications, and even auditions. Instead of driving to another city for an audition, we can now keep our PJ bottoms on and Zoom in from the comfort of our home office or studio (maybe the PJ bottoms aren't such a great idea!). The point is that if we all take advantage of new techniques with new technology, we can broaden the possibilities. Graduates in the visual and performing arts are very well armed with new tools and skill sets to take full advantage of these new possibilities.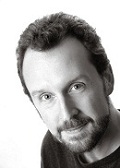 Dr. Patrick Bynane Ph.D.
Professor and Director of the TWU
Texas Woman's University
Theatre Program
Website
Will there be an enduring impact of the coronavirus pandemic on graduates?
Dr. Patrick Bynane Ph.D.: One of the things to know about a career in the arts (especially in the performing arts) is that our work is incredibly sensitive to the state of the economy; perhaps more so than any other field. It can sometimes feel like we are the proverbial canaries in the economic coal mine. It is clear that one of the legacies of the coronavirus pandemic will be a highly unstable and uncertain economic forecast; quite possibly for years to come. This means that graduates in the arts are going into a very unpredictable employment environment. For example, as I write this Actor's Equity (the stage actors' labor union) has a near-complete ban on any of their members performing in a theatre. This ban won't lift until a critical mass of people has been vaccinated. This has created unprecedented unemployment in that field. At some time, though, the vaccines will begin to have an effect and this situation will slowly turn around. When this will happen is anybody's guess. I bring this up because it is just one small example of the unpredictability that I mentioned earlier within an enormous industry. When you take that one example and try to multiply it across an entire field as vast as the performing arts you start to see why predicting the impact of the pandemic on arts graduates is so difficult.

In spite of all that, I think there is still great opportunity out there. Graduates in the arts are incredibly resilient and have a great passion for what they do. These are traits that will be extraordinarily useful in our post-pandemic world. Also, we in the arts are used to the vagaries of the gig economy and typically know how to navigate it fairly well. I also think that the skills that are learned in a performing or fine arts program are very transferable to other realms and that one of the things we will see as a result of the pandemic are interesting new applications of the skills learned in these programs. I am thinking of the continuing rise in popularity of social media channels and streaming, digital content. Just because we learn how to dance, sing, act, stage, costume or light in a performing arts department doesn't mean that we have to keep those skills trapped in those disciplines. They can be creatively and successfully transferred to new areas.

So, yes, there will be an enduring impact and some of it will be pretty bad. But out of a crisis like this there will also be some amazing opportunities for performing arts grads to rewrite what a person can do with their training and that is pretty exciting.
What type of skills will young graduates need when they enter the workforce in the coming years?
Dr. Patrick Bynane Ph.D.: Young grads are going to need to have a big and expansive toolkit of skills. Simply "selling" yourself as a singer or an actor or a director is not going to cut it. Arts organizations are hurting right now due to the inactivity in Congress and the restrictions forced upon us by the pandemic. They are going to have to look at making some very hard decisions and painful cuts. A graduate in the performing arts who can sell him/herself as a multiple threat is going to have an advantage over a single-skill specialist.

Young grads are also going to have to develop a strong entrepreneurial sense of themselves and the corresponding business and communication skills to match that sense. I think we are going to see more and more recent grads really see themselves as their own brand that needs to be marketed, properly budgeted and nurtured. Along those same lines, I think recent grads will have to have a pretty savvy sensibility regarding social media and digital communication; both in how to use it and how not to use it.
What experience really stands out on resumes?
Dr. Patrick Bynane Ph.D.: This is a really hard question to answer because the entire field of performing arts is so rooted in contract work and the gig economy. That means that every new gig (and new employer) is looking for a specific set of experiences suited to just that job. This makes it very challenging to try and create a resume that will be both specific enough to accurately reflect your own experiences but general enough that you look good for a variety of different positions. Folks in the performing arts often have multiple sets of resumes. There will be one for acting jobs, say. And another for more technically oriented jobs.

And another for educational work. But the thing that really jumps out at me, when I am going through a resume, is whether or not I get a sense of who this person is and what kind of work they like to do. Some resumes are filled with every single thing a person has ever done and I feel myself getting lost in all the entries. Others will try to pad out what they feel to be a thin resume with filler that either feels glib or overly clever. If you have a lot of experience, pare down what you have to what really shows off you and your qualifications for that particular gig. If you are just starting out and you don't have as much as you would like, don't apologize for that. Show what you have clearly and professionally and keep working on getting more experience where you can.
Wind Woods Ph.D.
Assistant Professor
University of Puget Sound
Department of Theatre Arts
Website
In your opinion, what are the biggest trends we'll see in the job market given the pandemic?
Wind Woods Ph.D.: It is difficult to say. What is encouraging, however, is that artists are still producing theatre through different mediums, for example, Zoom, Facebook, YouTube, and other streaming services, and audiences are still attending productions. Theatre is still very much alive. A positive aspect to this trend is that theaters and theatre artists are able to utilize actors in different geographic regions and bring in a wider range of audiences, a reality that is financially difficult to accomplish physically.

I am hopeful that the theaters will reopen and artists will be able to continue to create and develop their crafts. I am also hopeful that theaters will become more innovative and daring in their season choices by committing to producing new works, finding ways to incorporate virtual technologies, and developing new and young audiences. A trend that I think will take place is that theatre will come back strong since during the pandemic the importance of coming together and telling stories, of seeing who we are and what we hope to be represented on stage has been magnified. I imagine that new positions that focus on virtual and streaming technologies will become a trend and provide new exciting jobs.
If a graduate needs to take a gap year, what skills would you recommend they try to enhance and how should they go about doing it?
Wind Woods Ph.D.: Great question. I would recommend learning skills that center around technology and ways to incorporate virtual platforms into theatre productions and audience outreach. Playwrights might want to develop skills in writing for the stage and some form of a virtual theatrical hybrid. Actors, too, might want to train in both stage acting and film acting to make themselves marketable in both or a blend of the two. A silver lining (if there is one) to this pandemic, is it offers a low-stake way for artists to produce new and innovative work on their own: write a play, cast it with actors, and do a virtual reading. Finally, I recommend that students/artists find ways to do internships as dramaturgs and literary managers. These can even be done virtually. If the pandemic keeps productions in the virtual realm for longer than anticipated, scripts will still be written, and developing the skills to evaluate scripts in relation to a company's mission statement and goals will be very valuable.
What general advice would you give to a graduate beginning their career?
Wind Woods Ph.D.: Produce your own work, act in or design plays with friends and colleagues that take place online or in other social-distanced venues, and always strive to build your network. The last piece of advice is to keep your mind and options open. There are a lot of opportunities and positions in this career: on stage, backstage, above/under the stage, in the house, in the shop, etc. Also consider opportunities in community outreach, education, and audience development.
Eric Baars
Director
Kent State University
School of Theatre and Dance
Website
Will there be an enduring impact of the coronavirus pandemic on graduates?
Eric Baars: Yes, the resources created to work through the pandemic have affected how we communicate and do business, in every sector. In addition to the virtual office spaces that will continue after the pandemic is over, the need for adequate ventilation and standardized airflow maintenance checks will be addressed in the theatre industry. Makeup artists, costumers, dressers, all will be aware of risks mitigation guidelines for years to come. As we have become even more isolated, intimacy coaching and direction, a relatively new extension of performance training, will be needed, as more and more humans will reenter the personal spaces of others.
What type of skills will young graduates need when they enter the workforce in the coming years?
Eric Baars: For performance-focused graduates, strong self-tape and marketing skills are demanded. The audition world has been reinvented, and offers increased mobility to reach a large target of applicants. The expectation of higher quality self-submissions, and current knowledge of digital platforms is vital for anyone entering a performance career. These technical skills in film and video production have been utilized for over a decade. Now, these have become the norm, and the quality matters. The age of Professional quality self-submission is here and is the industry standard.
What experience really stands out on resumes?
Eric Baars: The resume reflects your professionalism, so follow the industry standards and focus on clarity over creativity. I look for relationships on a resume. Certainly, working with well-respected people helps. Have you worked with the same artistic team on more than one project? Or have you worked at the same theatre for more than one season? A good resume should establish a pattern of work rather than the individual roles. Everyone will (most likely) have added a Zoom play or two to their resumes this year. Even if these are volunteer opportunities, don't dismiss these, as they are current and demonstrates your commitment to work.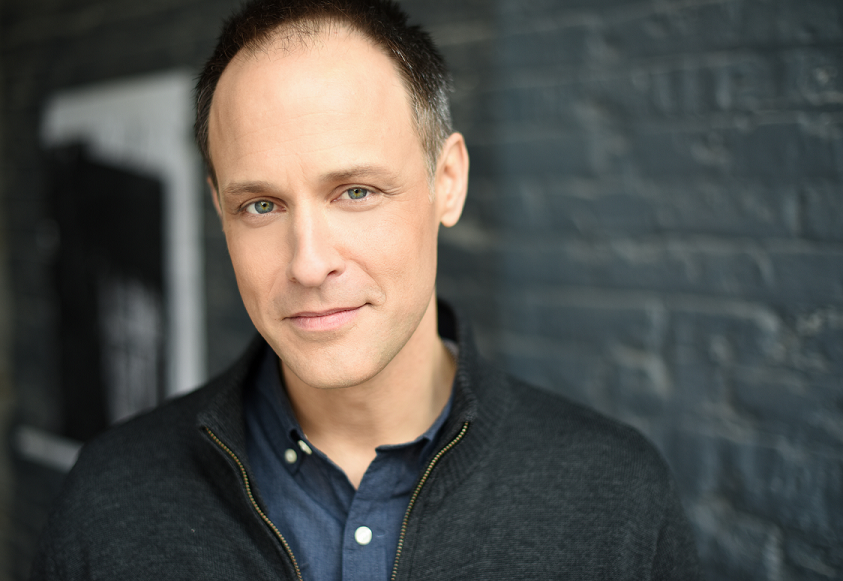 Timothy Kane
Assistant Professor of Theatre
Loyola University Chicago
Department of Fine and Performing Arts
Website
In your opinion, what are the biggest trends we'll see in the job market given the pandemic?
Timothy Kane: Adaptability. The ability to continue to grow and expand one's working knowledge is an asset in more conventional times; however, this year has proven that it will be necessary and expected of graduates. Every arts organization has had to scramble to finds way to create and curate content that earns revenue and donations while also responding to the concerns of the current social moment. Relevancy and audience appetite remain moving targets, and organizations need collaborators that can contribute to their institutional elasticity.

Every theatre and arts organization has been struck by revenue loss, staff reductions, audience atrophy, technological limitations, and fundraising shortfalls. When new graduates get interviews and auditions, they will want to demonstrate that they possess skill sets that will help those institutions recover, adapt, and build institutional muscle in those vulnerable areas.
What skills stand out on resumes?
Timothy Kane: The ones that the employers are looking for in the description of the opening! A director doesn't need to know you can type 100 words per minute, and a box office manager doesn't need to know you played Ophelia. Emphasize the skills, college experience, and the previous employers that are the most logical leverage for getting an interview. Artists typically need to have more than one resume: one that reflects their arts involvement (roles, performances, concerts, exhibitions, etc.) and another for non-performance-based employment.

Remote technology has become a ubiquitous tool in 2020 in all areas of employment, and the arts are no exception. Knowing how to reliably record auditions, performances, and classes will continue to be necessary skill sets. The pandemic has broken open traditional arts interviews and casting models. The self-taped, at home audition and callback structure is here to stay. Graduates will need to stay current with the technical requirements, expectations, and most effective tools.
Are there any particularly good places in the United States for graduates to find work opportunities in this field after they graduate?
Timothy Kane: I'm not sure how to forecast an answer for this one. It seems to me that science and public health will dictate which cities' arts organizations begin to bounce back most effectively. Public performance is based on large groups being able to gather safely. Larger cities have more employment opportunities, but they also have higher population density which might mean it takes longer to reach a safer public health threshold.

Until the Covid-19 vaccine has been widely distributed, most employment opportunities will remain remote which means what city a person lives in might not directly correspond to where their employer has a brick-and-mortar presence. Until then, a graduate can choose to lay down roots in the city that corresponds with their long-term ambition or hole-up where it's most economically or personally viable. There is time to pivot toward opportunity when geography and zip codes matter more.
Ann Emo
Professor and Chair
SUNY Buffalo State
Theater Department
Website
In your opinion, what are the biggest trends we'll see in the job market given the pandemic?
Ann Emo: Multi-media skills - the ability to integrate video into your own work. Solo shows that require little physical interaction or support will likely be popular.
If a graduate needs to take a gap year, what skills would you recommend they try to enhance and how should they go about doing it?
Ann Emo: I think graduates should take advantage of reading everything they possibly can. Know plays, philosophy, social science. Step away from the screen and social media, and be prepared to make your own informed decisions. Do art of any kind to gain an appreciation for things that you do not normally do. This will hone the essential empathy that we know is important in theater.
What general advice would you give to a graduate beginning their career?
Ann Emo: Figure out how to sit with being uncomfortable. Sure COVID has messed with us, but learning how to work through challenges has always been important. The more you know about yourself, the more you will know what your brand is and how to optimize it, market it, and live into it. Also, as hard as it was to ask for help as a student, it may be harder to do so as a graduate but maybe even more important. Don't forget that you have connections with people who came from your programs before you, with your peers, and with your faculty and staff. Find a mentor, OR be a mentor. Growth comes from sharing.
Kevin Lyles
Professor of Art
University of Rio Grande
Bunce School of Education & Liberal Arts
Website
Will there be an enduring impact of the coronavirus pandemic on graduates?
Kevin Lyles: Of course there will be an impact on graduates from the coronavirus pandemic, but not all of it will be bad. I think there will definitely be some short-term funding, hiring, or expansion limits in the next few years. Although much of the service industry seems to have more jobs than they can fill, this may not necessarily be the case in the arts. Many small museums will close, perhaps never to open again. Attendance to museums, music venues, and theaters has been severely curtailed and so has their income from ticket sales. But many have stepped up to the plate and made their offerings online, maybe better than they have ever done. This will never go back to normal but will get even more competitive, so those who are prepared to help with this evolution will be needed.
What type of skills will young graduates need when they enter the workforce in the coming years?
Kevin Lyles: Young graduates who are dependable, hard-working problem solvers will always be needed, and especially those that have the technological skills to turn real experiences into virtual, they will have many options. Computer skills are going to help a lot. English literacy in their writing will be mandatory. It has never been a secret that most art jobs are not going to "fall into your lap". But most artists I know have tremendously rewarding careers in the arts, but they didn't get these by waiting for the opportunity to come to them. They got it by being ready, not afraid to take risks, and working hard. Many think those with successful careers got lucky, but it has often been said that luck is when preparation meets opportunity. I think this is especially true in the arts.
What experience really stands out on resumes?
Kevin Lyles: Just about any related experience where it is obvious a student worked hard helps with resumes. Did the student work twenty hours a week during college to pay the bills? Check on being useful. Did the art student enter and get accepted into more exhibitions than their peers? Check. Useful. Did the person work at a place and then get promoted? Check. Although any job is useful, a job in their professional domain is even better. Did the graduate work in a gallery, design shop, museum, or graphics firm? All efforts help resumes. As careers become longer, less significant things can be dropped off.
Stacie Lents
Director of Theater, Associate Professor of Theater
Fairleigh Dickinson University
School of the Arts
Website
Will there be an enduring impact of the coronavirus pandemic on graduates?
Stacie Lents: I don't want to try to predict the future, but what I'd suggest is that while there is every sign that live theater will return - including in new and creative ways - we are also likely to see the lasting impacts of the pandemic on the way we rehearse, market, and distribute theater. A silver lining is that this may improve access. Being able to stream live plays and to provide closed captioning, among other tools, can make theater more accessible to more people and communities and allows the coming together of national and international artists as well. Being able to audition virtually means greater access to talent and fewer barriers to entry for actors, including those just starting out.
What type of skills will young graduates need when they enter the workforce in the coming years?
Stacie Lents: Although signs point to a return for live theater in 2021, I do think that graduates will be well-served to build their skills both in film and in virtual theater spaces. At Fairleigh Dickinson University School of the Arts in the Theater Program, for example, self-taping is just one skill we are focusing on in preparation for auditions of all types; we hear from agents that even once the pandemic has retreated and live theater has returned, knowing how to prepare and present a strong self-tape and virtual audition will be important for theater auditions, as well as for film. The good news is that as the industry bounces back, virtual platforms may make auditions accessible for actors - offering a wider pool of talent for directors, producers, and casting directors. It's also important to note that tools for self-taping don't have to be expensive. Ring lights and portable green screens can be researched and purchased relatively cheap online, and your college acting professor can help guide you on how to set up on a budget.
What experience really stands out on resumes?
Stacie Lents: Particularly right now, artists stand out by taking advantage of opportunities, including self-producing and finding ways to create and showcase virtually. For example, we have an FDU graduate who created an episodic web series entitled Quarantined: Real Life Edition. She and her collaborators cast a number of fellow alumni. The show has garnered attention and led to other work. This is a good time for performing artists to explore virtual platforms and to become familiar with complementary skills such as film editing and language skills.

This is also a great time to polish up your resume or website, attend virtual master classes and performances, participate in staged readings on virtual platforms, and to find new audition material including songs and monologues. Many publishers are even offering free script samples or read-only perusal scripts for performers searching for material.

As we say to our FDU School of the Arts students, an important way to think about artistic success is in terms of entrepreneurship. Afterall, artists are also CEOs of their own companies, the stock in which is their performance or artistic work.
Robin Barkley
Director of the Animation and Video Game Animation Programs
Fairleigh Dickinson University
Website
In your opinion, what are the biggest trends we'll see in the job market given the pandemic?
Robin Barkley: Since the lockdowns started, animation companies have moved their employees to working remotely. Now that they are seeing how well this works, many are going to keep with this way of doing business even after the pandemic is over. It is a win-win format for both the employer and the employee. Employers don't need to maintain an office space and all of the utilities and insurances that are required to do that. Employees don't need to commute which allows them to have more time to spend with their families, and they also save the costs of gas, tolls, parking, and such to get to a physical workplace. Working remotely also allows everyone involved to live anywhere in the country while still maintaining their jobs. There is now a trend of people moving out of the cities into suburban and rural areas where the cost of living is lower.
What skills stand out on resumes?
Robin Barkley: The skills that stand out on an animation resume is the person's software and artistic skill sets. In this field, a demo reel or samples of their work are very important. People hiring animators are looking for a combination of technical skills as well as visual and aesthetic skills. Samples of the applicant's work are imperative to landing a job in this industry. What is written on paper can be the same for many applicants, but what is visually shown will differ for all of them. Employers will be looking for quality of work, attention to detail, and sometimes a specific style or type of work.
Are there any particularly good places in the United States for graduates to find work opportunities in this field after they graduate?
Robin Barkley: Graduates should have a website to promote themselves and to display their work. They should also have a LinkedIn presence and search the internet for job opportunities in the industry on websites such as animatedjobs.com. They can also look for freelance opportunities on websites such as Upwork and Fiverr.
Gregory Ramos
Professor and Chair
University of Redlands
Department of Theatre Arts
Website
Will there be an enduring impact of the coronavirus pandemic on graduates?
Gregory Ramos: The future is unknown in terms of the enduring effects. We will not really know what society and job opportunities look like until well into the coming years when we've been able to experience the effects of a vaccine. So in that sense, the students studying the performing arts will experience the same social dynamics as students studying any other field.

With regard to the practice of theatre: there may be enduring effects that change how theatres conduct practices around audience sizes and crowd management. We still don't know what that will be. The hope, of course, is that a vaccine will sufficiently reduce (or even control) numbers of cases so that people feel safe assembling in public places. But theatre does not die - even with the recent rising numbers, theatre artists and theatre organizations have moved artistic endeavors to online and virtual platforms.

In many ways theatre has become one of the premier artforms that has addressed and expressed people's responses to this unprecedented time we are living in. If history has shown us anything, theatre endures, and conditions change. Shakespeare wrote some of the most enduring plays during the time of a plague. It will be interesting to discover what works. Writers are creating now during our current pandemic. And given time, the pandemic will be managed, and theatre will return to the practice of people gathering in the same time and place. History has proven that to be true.
What type of skills will young graduates need when they enter the workforce in the coming years?
Gregory Ramos: Graduates will need to be entrepreneurs. We are seeing a great example of the success of creative self starters on platforms like YouTube and TikTok. The digital world provides a lot of exposure, so students studying in the performing arts, whether on the stage, in front of the camera, or behind the scenes will benefit from an understanding of who they are as an artist and how to express through story-telling forms. So although we are living in a fast-paced existence, foundational training - like acting, design, and historical context - will set apart those artists who are enduring and well prepared.
What experience really stands out on resumes?
Gregory Ramos: Some things never change. Experience on a resume counts a lot. That means that students in the arts have to pay their dues and build the resume to begin with. Internships with reputable companies stand out. Well-respected programs of study stand out. And any way to express intelligence and uniqueness are vital on a resume. That means that it has to be formatted correctly, intelligently, with NO misspellings or typos. And it helps for a resume to communicate something beyond dry information. Any special skills that show a student is a multi-faceted human is really important. Someone who started a non-profit small theatre company, someone who does community-based work, someone who volunteers two nights a week at a homeless shelter - those are the marks of a person who cares about the world we live in and who takes initiative. Those are the qualities that make good collaborators, and that's what stands out on a resume.
Dr. Niki Tulk
Assistant Professor of Theatre
Alfred University
Division of Performing Arts
Website
Will there be an enduring impact of the coronavirus pandemic on graduates?
Dr. Niki Tulk: It is horrible but obvious that institutions are cutting programs, funding, and positions, so an already tiny job market for theatre Ph.D. grads has got a lot smaller. This will be something that we will be feeling the reverberations of for a long time. Those of us who have jobs are not secure in them, and so everyone needs to be planning and implementing fallbacks and new directions.
What type of skills will young graduates need when they enter the workforce in the coming years?
Dr. Niki Tulk: I will speak just to the theatre in the higher ed workforce. Knowledge of video augmented reality, virtual reality, and zoom as performance platforms will be important.
What experience really stands out on resumes?
Dr. Niki Tulk: Depending on the job call, of course, Proactive, substantial work in the field (publishing, conferences) shows someone is already building a body of work. Strong evidence of teaching practice and proficiency, demonstrated skills in the new tech world theatre is moving rapidly. I do think the cover letter for those resumes is really important. A recent search I was on showed me that people largely don't proof their letters. There were many where they had the wrong institution, it was a form letter, they hadn't bothered to find out the name of the head of the search committee, or the letter was all about them and nothing about where they were envisaging working.
Find Out More About Performing Artists