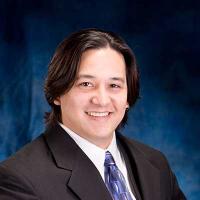 John Rivera Ph.D.
Associate Professor of Public Administration
University of Guam
School of Business & Public Administration
Website
In your opinion, what are the biggest trends we'll see in the job market given the pandemic?
John Rivera Ph.D.: From a public administration perspective, the biggest trends that we will see in the job market will center around addressing the most significant issues that we have faced as a local and global community because of the pandemic.

Overall, the impact of the pandemic on government are those generally related to economic, health, and social issues. Similarly, gaps in pandemic related response and recovery are also part of this mix. There is high turnover and burnout in leadership and on the front lines. The exponential pressure of the job and the compounded compassion fatigue in the pandemic environment has enough stress for several lifetimes. From policy, to leadership and the support services in between - this is where the jobs will be. Keep in mind that this is not just government jobs. This is inclusive of all of those organizations/companies that will assist and help fill in the gaps.

One thing is certain, the world is going to need public servants and public services will be critical to our recovery. Consider that jobs in the new normal will require, even if they don't know it yet, a person with more cross-disciplinary approaches and skills. Think of security personnel that have the abilities to administer seroprevalence testing, HR personnel who are well versed in emergency response, or leadership that can double as therapists. Okay, well, the last one is probably already true.
If a graduate needs to take a gap year, what skills would you recommend they try to enhance and how should they go about doing it?
John Rivera Ph.D.: Self-care is extremely important. We need to find ourselves now, more than ever, on the other side of this pandemic. What that means for each one of us and, where we end up, is all going to be the work of the journey ahead. This pandemic has impacted us all in many ways, some of which we may not fully understand till more time has passed. In the meantime, don't feel guilty for taking the time to get yourself grounded again and reacquainted with the new normal. However, just don't forget that while you are taking time away the world will still turn.

Remember, the real purpose in a gap year is to not just to lounge around and do nothing. It really is an opportunity, and that opportunity will be what you make it. Dare to take the risk to grow, mature, and engage the new world around you. Just do it at least six feet away (at least until social distancing guidelines subside - lol). Fun is not the enemy - complacency is. The longer you stay away the harder it is to get back on track. Live, experience, and then make it mean something by re-engaging your purpose. Gap years should be used to help find your way not lose your way.

It is also without a doubt that this pandemic has pushed the need, use, integration and adoption of technology. Job aspirants that have a more adept propensity for technology will be assets. This is obvious. However, on the other side of the spectrum there is going to be an increased need for people to grow their soft skills. People will need help with the people stuff.
What general advice would you give to a graduate beginning their career?
John Rivera Ph.D.: It is okay to be unsure and struggle through your transition from school into a career. The path is not always smooth even in the best of times. In this environment though nothing is normal and, in reality, we are all trying to figure things out. We don't have all the answers.

If I had any advice it would be to remain dynamic, agile, and don't be picky. This is a time of transition for many people, not just those who are graduating. The struggle is real, but you are not alone. Regardless, don't sit idle and wait for things to magically fall out of the sky. I tell my students all the time that at the heart of public administration is service. Know that you can be of service in a myriad of ways. Big and small - the work you do matters because you matter. Volunteer, get involved, and let people know you are looking for opportunities. Keep in mind that not everyone starts out with their dream job or dream pay. In fact, some of us are still dreaming about that pay. In many instances, it is a process. Be patient with yourself and be resilient. Step by step you will get there. However, you won't get anywhere without that first step. Be courageous.

If you really can't think of anything look at the things you can do immediately around you. For example: Get a hold of your old faculty, the ones that really made a difference and impacted your life. Let them know that you would like to volunteer to help with research or work on projects. Give back to your college or university. You may have forgotten what it is like to travel on an airplane - but sometimes the nearest exit (the closest opportunity) is behind you. You just need to look.