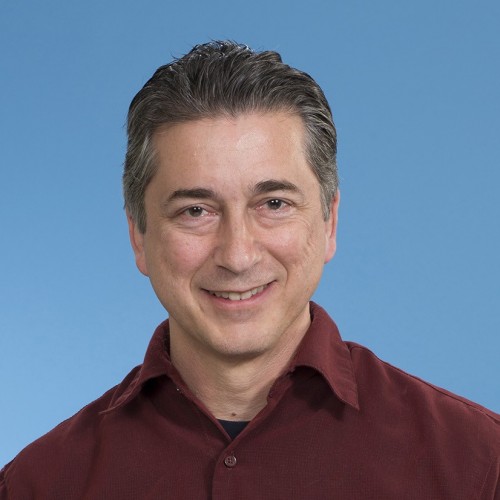 David Simon
Professor
Stonehill College
Department of Physics and Astronomy
Website
What general advice would you give to a graduate beginning their career?
David Simon: When I was in college back, in ancient times, the default assumption was that undergraduates in physics would go on to graduate school and would then pursue academic careers in physics. The curriculum was therefore designed with that single goal in mind. In recent years, however, the range of career paths has considerably widened. A well-prepared recent graduate with a degree in physics has a number of non-academic options.

One considerable asset that physics students possess is a strong set of quantitative skills. Especially when coupled with some computational experience, this makes physics graduates a valuable commodity in many fields. For example, for decades, students with physics degrees have often found employment in finance-related industries.
More recently, physics and applied math students have been in strong demand in other areas such as epidemiology, pharmaceutical development, biomedical research, and machine learning, where facility at working with mathematical models of real-world phenomena is vital.

One skill that is widely overlooked, but essential for nearly all technical fields, is a facility with verbal and written communication. Nearly all technical jobs, whether academic, industrial or in government or nonprofit positions, will require constant writing and at least occasional public speaking on technical matters. A student who has taken classes to hone these skills will be at a distinct advantage.
What technology do you think will become more important and prevalent in the field in the next 3-5 years?
David Simon: Two closely related areas of technology will have a particularly large impact on the careers of young physicists in coming years: quantum technology and photonics.

With the surge in interest in quantum computation and related areas such as quantum cryptography, quantum communication, and quantum sensing, working knowledge of quantum mechanics has become a valuable asset for job seekers. In the past ten years, many start-up companies have appeared whose purpose has been to bring formerly exotic quantum protocols and quantum technologies to life in practical, real-world applications. Many tech giants like Apple, IBM, Microsoft, and Google have also recently founded initiatives along the same lines. So, these quantum technology companies have become a valuable source of potential jobs for new graduates who have a strong grounding in quantum mechanics, combined with either solid computational or experimental skills.

One other rapidly growing source of potential employment for new physics graduates in photonics, the science and application of light-based technologies. Photonics has an enormous range of applications that includes fiber-optic communication networks, self-driving cars, remote sensing for archeology, biomedical imaging, and remote detection of environmental hazards. Photonic devices are also one of the most promising platforms for the quantum technologies mentioned above, as well as being a key tool for many areas of fundamental science such as quantum optics and atomic physics. Non-academic jobs in photonics-related industries have been exploding in recent years, but the academic world has been slow to keep up: there is a widely recognized shortage of dedicated photonics programs at the undergraduate level. So, a student who graduates from a physics program with a strong background in optics and electronics is likely to find themselves with a wide variety of options in photonics-related careers.
How would you rate the starting salaries for graduates in this field, as well as the salary prospects down the line as they advance in their careers?
David Simon: According to the American Institute of Physics Employment & Careers Report in Physics (available at aip.org/statistics/reports/employments-and-careers-physics), they are starting salaries for new physics Ph.D.'s range roughly from $40k - $65k for academic positions, $60k-$75k for government positions, and $85k-115$ in the private sector. Starting salaries for recent graduates with bachelor's degrees range from about $30k-$70k. In all employment areas, salaries grow at a reasonable rate with increased experience and seniority. The unemployment rate for graduates at both the bachelor's and Ph.D. levels have been well below 10% in recent years.

In most cases, academic positions have significantly lower starting salaries than industry, since the standard academic salary is for nine or ten months of teaching rather than for 12 months. However, the tradeoff is that academic jobs allow a greater degree of freedom in how you spend your time and what type of research you pursue. Furthermore, academic salaries can be supplemented by extra teaching, consultant work, or grant-funded summer salaries, which, in many cases, can raise a professor's total income to levels close to what would be earned in the industry. So, although salary is certainly a consideration, ultimately, the deciding factor for what type of career to pursue should be based on what type of work would make you happiest in the long term.