Experts Weigh In On Current Job Market Trends
February 20, 2021
Given the change of course that has happened in the world, we wanted to provide expert opinions on what aspiring graduates can do to start off their careers in an uncertain economic climate. We wanted to know what skills will be more important, where the economy is doing relatively well, and if there will be any lasting effects on the job market.
Companies are looking for candidates that can handle the new responsibilities of the job market. Recent graduates actually have an advantage because they are comfortable using newer technologies and have been communicating virtually their whole lives. They can take what they've learned and apply it immediately.
We spoke to professors and experts from several universities and companies to get their opinions on where the job market for recent graduates is heading, as well as how young graduates entering the industry can be adequately prepared. Here are their thoughts.
Our Panel of Experts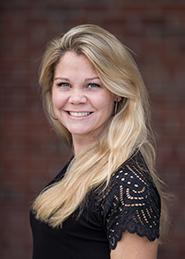 Jennifer Merriman
Instructor, Supervisor of Secondary Social Studies
State University of New York Potsdam
Secondary Education
What are the biggest trends we'll see in the Secondary Education Professor job market given the pandemic?
Jennifer Merriman: In education, there was a high need for teachers prior to the pandemic. Now, the situation is even more dire. Many teachers who were near retirement have opted to retire early, whereas before they may have stayed a few more years. Either way, there is a high need for teachers in the future of education and districts are looking to hire. Substitute teachers are also in extremely high demand.
What technical skills for a Secondary Education Professor stand out to employers?
Jennifer Merriman: Being tech savvy is important. Districts use a variety of platforms to educate students, and that is increasing due to remote learning. I would recommend researching what applications a district uses prior to interviewing for a position. There are many trainings and webinars available that can get candidates up to speed on the use of them in the classroom. Continual professional development to improve instruction using technology in the classroom is important. Employers want to see candidates who are continually expanding their skills and ideas on how to best educate students in these unprecedented times.
How have salaries changed over time for Secondary Education Professors?
Jennifer Merriman: Starting salaries for new teachers are much higher than they used to be, which is great for anyone entering the field! I anticipate that they will continue to rise since the demand for teachers is so high. Teachers also have excellent benefits and retirement and I anticipate that to continue.
Find Out More About Secondary Education Professors
Secondary Education Professor Jobs
Secondary Education Professor Trends
Updated February 20, 2021