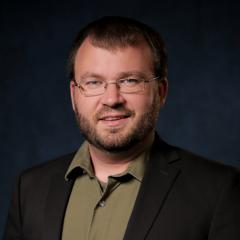 Christopher Todd Belser Ph.D.
Assistant Professor
University of New Orleans
School of Education
Website
Will there be an enduring impact of the coronavirus pandemic on graduates?
Christopher Todd Belser Ph.D.: 100 percent, yes. The coronavirus pandemic has greatly impacted the training experiences that emerging graduates have received, especially those who have been working at practicum and internship sites in 2020 and 2021. Many students had to navigate school site closures and pivots to online learning both in their K-12 field site and their graduate coursework. On one hand, this has likely limited some of the experiences they were able to gain as a graduate student, and on the other hand, it forced them to become acquainted with new technologies and new real-world crises while working under a supportive network of university and site supervisors. In addition to the direct impacts on the graduates themselves, the coronavirus pandemic has also sparked conversations about what role school counselors will play in responding to student needs as we move toward a new normal. The events of 2020, including both the coronavirus pandemic and racial justice efforts, will likely be watershed moments for the current generations of K-12 students, and the impacts will be both immediate and long-term. School counselors will need to dive head first into helping K-12 students work through grief/loss, fears and anxieties, academic challenges, motivation loss, career and postsecondary concerns, and a myriad of other issues related to reintegrating into on-site school environments. And as K-12 employees whose identity bridges education and mental health, there will be a great need for school counselors to act as leaders, advocates, collaborators, and change agents in response efforts that are equitable and systems-oriented.
What's a day at work going to look like for a recent graduate?
Christopher Todd Belser Ph.D.: I'm not sure there was a "typical day" before COVID-19 for school counselors and I don't think there will be after. Because the pandemic is ongoing, graduates going immediately into school settings may still need to be prepared for environments that are virtual at least to some degree. Even if schools are moving more toward on-site learning, some element of virtual learning will likely still be in place, and if there is an unfortunate need to return to virtual learning, school counselors will need to be prepared to organize their work in that way. More concretely, day-to-day tasks will involve checking-in with specific students, making referrals for long-term mental health care, going into classrooms to deliver counseling-related lessons, conducting small group interventions, meeting with parents and teachers, etc. And because of the magnitude of the COVID-19 impact, school counselors will need to avoid the trap of "random acts of guidance" and be prepared to gathering universal data on student needs and delivering multi-tiered services to students in response to these needs.
What will help people in your field increase their earning potential?
Christopher Todd Belser Ph.D.: In many states and districts, school counselor salaries are based on a set pay scale, so earning potential is more tied to getting a school counseling job and keeping that job. New graduates often face the dreaded critique of lacking work experience as compared to more seasoned job candidates. However, newer graduates are also more likely to have been trained to design and deliver multi-tiered interventions and more trained on how to utilize school data to drive school counseling programming. Job candidates looking to stand out will need to be able to concretely discuss how their training will help solve issues that the school is facing, which does involve doing a bit of research on the school to which one is applying. Additionally, graduates need to recognize the importance of ongoing professional development--trainings, workshops, and certifications that equip school counselors to address unique circumstances of the school can only increase a person's effectiveness and longevity as a school counselor. Although grants and other external funding typically don't increase salaries for school counselors, these funding opportunities can help purchase evidence-based programs, support interventions, and buy other necessary materials that can make a school counselor's work a little bit easier. Lastly, school counselors can consider pursuing a doctorate degree in a related field (e.g., counselor education and supervision, educational leadership) to enhance their skills and expertise, open doors for new work opportunities and promotions, and possibly move them up on a pay scale.