Zagster is a micro-transportation company based in Boston that is helping to mobilize cities across the United States. They have 245 programs nationwide with either electric scooters or electric/pedal bikes for sustainable and easy transport.
In getting people to move away from cars as primary sources of transportation in cities, Zagster is fundamentally changing the way the people move in and around their communities.
Community First
Zagster wants to help people fall in love with their community. They see the value of readily accessible transportation and how it can lead to better life experience. They also realize that the emissions from our cars are doing a number on the atmosphere. That is why their modes of transportation are all sustainable and eco-friendly.
They are also proud to be able to help their customers save some money. Their research shows that their product offers a safer and more affordable form of transportation.
This type of added mobility can lead to economic upticks and help lead to flourishing communities. That is why they do it in the first place.
Room for Growth and Collaboration
What started as a promising start-up has grown to be a main player in the micro-transportation industry. And with that growth has developed a great company culture, built on pride for the work that they do. The people of Zagster are smart, fun, and motivated and there are lots of opportunities for collaboration on projects. Past and current employees have said that it was and is fun to work on a product that people love and are excited to use. At some locations, there is beer and coffee provided. The company shows a real belief in work/life balance. And there is no micro-managing at Zagster. There is a high level of trust from top to bottom.
This is a culture of people that bond over their company's mission. It is a mission -- bringing equity, recreation/wellness, and sustainable transit to communities that need it -- that these folks take seriously. Something that Zagster looks for in prospective employees is someone that is willing to take ownership of the projects. People that work for Zagster are those who take pride in their work and are proud to tell others what they do for a living.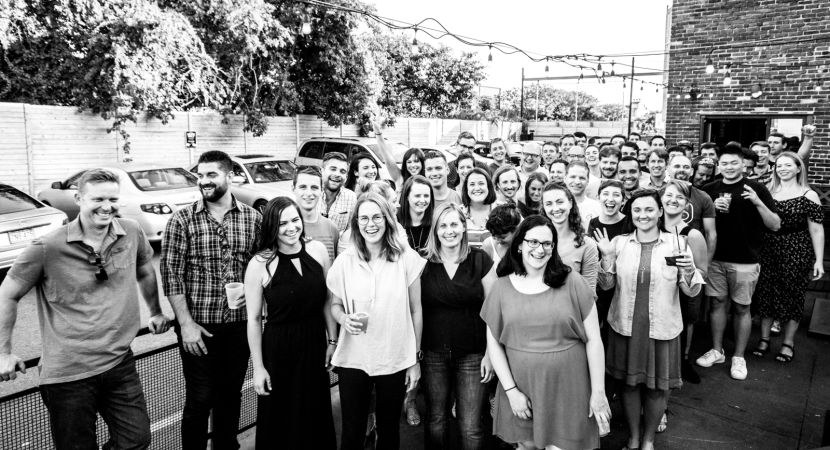 Flexibility and Ability to Make A Difference
Zagster walks the walk, so to speak, when it comes to taking care of its own. They have a great health care benefits package along with flexible hours polices. Aside from those, though, Zagster participates in gym reimbursement for its people to stay in tip-top shape. They have free snacks at their workspaces to make sure that everyone is always energized and ready to go. They also have been known to provide employees with a perk bike, a super cool and unique thing that allows employees to get the full experience of what the company is all about.
Something that Zagster has worked to do as they have continued to grow is always bettering their benefits packages when they can. Starting out as a small startup only allowed them so much flexibility when it came to taking care of their people. But now that they have seen some serious growth, they are giving back to the people that helped get them there.
Working for Zagster will put you in the unique position of getting to be a part of something pretty special. You will be working for a movement that is helping revitalize downtowns across America and helping people fall in love with their city.
And How to Land One
There are many different types of jobs available at Zagster, and they tend to have positions available for all different sorts of experience levels. To land one of these jobs, Zagster will make sure you know your stuff, so come prepared to be tested. They only want the most passionate people.
Some of their jobs include:
Bike/Scooter Mechanic: They look for experienced mechanics to help maintain their bikes and scooters.
Operations Associate: This is kind of an all-around coordinator type position. This person would coordinate with re-balancers, handles safety inspections, assists with warehouse construction and executes all daily operations. This is the most common position that we see Zagster hiring for.
Re-balancer: The re-balancers are there to move the bikes/scooters back to designated locations after they've been used and left around the city. This is a position with a lot of freedom and must be a disciplined person.
Staff Accountant: Zagster needs top accountants just like every business.
Operations Manager: This person oversees anywhere from 8-25 employees at any given time. They encourage veterans to apply for this role.