Swipe left for slideshow. Article continues below.
You know there are a ton of great reasons to go to a small college — the opportunity to work with a smaller number of people, a chance to get a great education while remaining close to home, and of course, cost. After all, who wants to rack up huge student loans to get a degree that's just about as valuable as one from a large institution?
But what small college in Illinois is the best of all?
We at Zippia decided to take a look at the data on the 27 institutions of higher learning in the Prairie State to determine which programs offer the best all around experience for students. After analyzing the numbers, we sorted the schools by enrollment, limiting our report to institutions with under 2,000 students.
After the dust settled, we're left with this set of the top small colleges or universities in Illinois:
North Park University
Illinois Institute of Technology
Aurora University
Dominican University
Robert Morris University Illinois
McKendree University
Concordia University-Chicago
Trinity Christian College
Judson University
Lincoln Christian University
If you go to one of these schools, chances are, you're not surprised. After all, you know how great you have it.
But for the rest of you — keep reading and we'll get to just why these schools have some of the best experiences Illinois has to offer.
For more IL reading, check out:
For more IL reading, check out:
How We Determined The Best Small Colleges In Illinois
At its core, economics is the study of choices made under constraints. When it came to identifying the best small schools we wanted to approach the ranking like an economics major would — that is, by looking at data on how individual schools performed and comparing them to one another.
What better way to optimize your choice?
So with that mind, we looked at the following data from the NCES (National Center For Education Statistics) and College Scorecard data from ED.gov to understand what small schools offer the best career opportunities:
Career Results

Mean Earnings After 6 Years
Mean Earnings After 10 Years
Ratio of people working to not working after 10 years

School Performance

Admissions Rate (More selective the better)
Graduation Rate
Average Cost Of Attendance (Lower is better)
Average amount of debt
It's hard to argue with a selective school that produces strong earning potential for your career.
After we had this data, we looked at the 27 institutions of higher learning in Illinois which had populations under 2,000 students. We then ranked each of these schools from 1 to 27 for each of the criteria above with 1 being the best in any given criteria.
Next, we averaged the ranks for each school to create a "Quality Index". The school with the best score on the "Quality Index", North Park University, earned the distinction of being the 'Best Small College' in Illinois.
Any ties went to the larger school.
1. North Park University

Enrollment: 1,655
This small institution in Chicago, IL is the best small college in the state, when you look at the unbiased data.
North Park University graduates earn the 4th highest salaries in the state for all small colleges — even a decade after graduation. Its 54% admission rate means the college is exclusive (a good sign), and the cost is the 8th lowest, meaning you get a big bang for your buck.
2. Illinois Institute Of Technology

Enrollment: 1,736
Located in Chicago, Illinois Institute of Technology is one of many private colleges to make this list. What makes it so great here?
For starters, its graduation rate is the 5th highest in the state, not to mention graduates command the highest salary of all small colleges we measured.
3. Aurora University

Enrollment: 1,316
Most people in the state know Aurora University as being a top-notch program. But this small, private college in Aurora isn't just a great place for current students, but former students too.
Aurora University's graduation rate of 57% is the 9th highest in Illinois, which is certainly something to brag about. So is the cost, which comes in at 6th best in the state.
4. Dominican University

Enrollment: 1,127
Dominican University in River Forest gets high marks for a low admission rate and a high graduation rate. Additionally, for those lucky enough to get a degree here, its graduates command great salaries.
5. Robert Morris University Illinois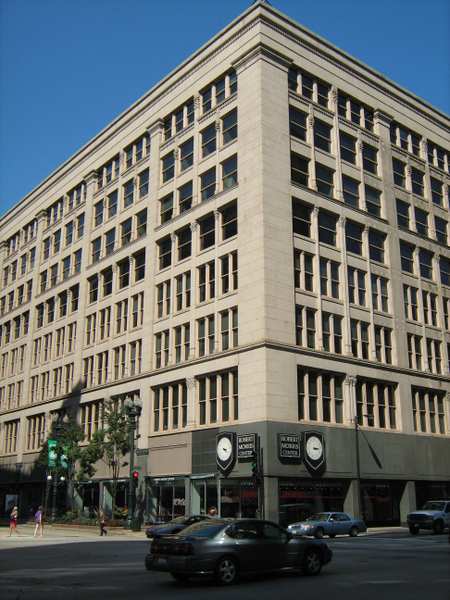 Enrollment: 1,245
If you want up-close personal attention at a private institution, then it'd be hard to beat Robert Morris University Illinois, located in Chicago.
In addition to high marks in post-college debt and employment rates, it has the lowest admission rate in the state.
6. Mckendree University

Enrollment: 1,993
This private college in Lebanon gets high marks for graduation rates (it's the 11th best small college in IL), and for post-graduation earnings, where former students command the 2nd highest incomes in the state.
7. Concordia University-Chicago

Enrollment: 1,280
Only 53% of the young minds who apply to Concordia University-Chicago are accepted, which is a sign of greatness. After all, when you turn so many students away, that means there's high demand. In addition, the graduation rate is 8th best in the state.
Concordia University-Chicago also has the 8th highest graduation rate of all small colleges in Illinois.
This private school is located in River Forest.
8. Trinity Christian College

Enrollment: 854
Not only is Trinity Christian College in one of the prettiest parts of Illinois, its students get the benefit of several leading categories. For instance, if you're lucky enough to be accepted here, you'll have no problem getting and keeping a job (6th best employment rate in the state).
And the whole reason you go to college is to earn the big bucks, right? Trinity Christian College grads command the 7th highest salaries in the state.
9. Judson University

Enrollment: 1,111
It's hard to do better than little Judson University, located in Elgin. Students will appreciate the high graduation rate, lower-than-average costs and high salaries that graduates earn.
10. Lincoln Christian University

Enrollment: 653
Lincoln Christian University is one of the private schools to make this list. Only 47% students are admitted, and this is the 3rd least expensive small college at which to learn in the state.