Swipe left for slideshow.
One of the biggest things that incoming college freshmen consider when they're thinking about what school to attend is the likelihood that a school will improve their job prospects.
Jobs are hard to come by nowadays, after all, and the everyday expenses of living in a country like America aren't cheap.
Compared to a lot of other states, Ohio has some unique advantages as far as attending college here goes. There are impressive research universities, quality state schools, and the ability to study majors that will prepare you well for the job market.
All that made us curious — with so many good colleges to attend in OH, which ones, in particular, were most likely to help their graduates land a job? Using data from IPEDS as well as College Scorecard as a baseline, we created this list of some of the best colleges for jobs in Ohio.
The full list can be found further down, but first, here's a look at the top ten best colleges for jobs in Ohio:
Ohio Northern University
Denison University
University of Mount Union
University of Dayton
Baldwin Wallace University
John Carroll University
Muskingum University
Xavier University
Wittenberg University
Wilmington College
If you go to one of these schools, chances are, you're not surprised. After all, you know how great you have it.
But for the rest of you — keep reading and we'll get to just why these schools have some of the best programs the state of Ohio has to offer.
How We Determined The Best Schools In Ohio For Jobs
Using the College Scorecard Data, we searched for the college in each state with the highest listed job placement ratings, looking specifically at employment levels at year 10 after students have graduated.
We limited the analysis to the 77 public and non-profit, four year institutions colleges in Ohio that offer at least a bachelors degree.
Then, we ranked each college from best to worst on the percentage of graduates with jobs. For the purposes of readability, each school's rating was then rounded down to the last two decimal places.
The school with the highest percentage of grads with jobs, Ohio Northern University, earned the distinction of being the 'Best College For Jobs in Ohio.'
1. Ohio Northern University
Source: Wikipedia
Location: Ada
Employed: 95.53%
2. Denison University
Source: Wikipedia
Location: Granville
Employed: 94.81%
3. University of Mount Union
Source: Wikipedia
Location: Alliance
Employed: 94.09%
4. University of Dayton
Source: Wikipedia
Location: Dayton
Employed: 93.58%
5. Baldwin Wallace University
Source: Wikipedia
Location: Berea
Employed: 93.55%
6. John Carroll University
Source: Wikipedia
Location: University Heights
Employed: 93.26%
7. Muskingum University
Source: Wikipedia
Location: New Concord
Employed: 93.23%
8. Xavier University
Source: Wikipedia
Location: Cincinnati
Employed: 92.81%
9. Wittenberg University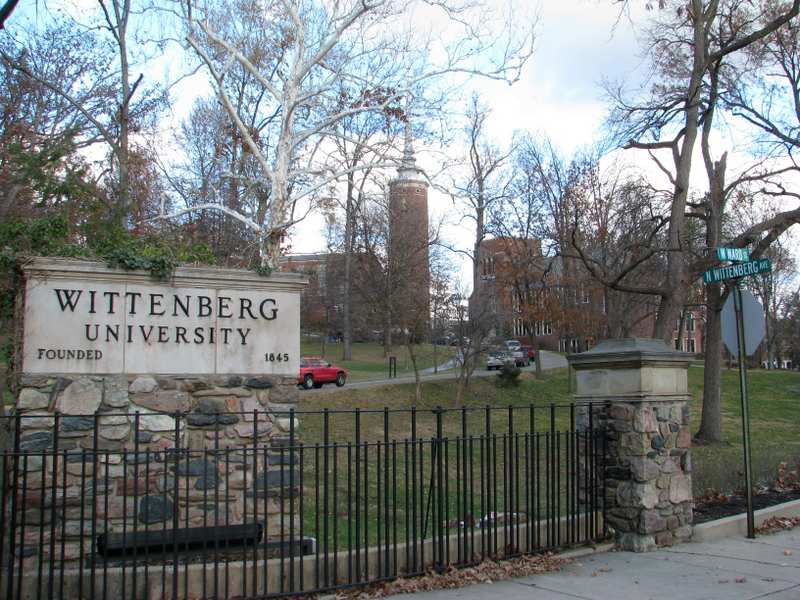 Source: Wikipedia
Location: Springfield
Employed: 92.74%
10. Wilmington College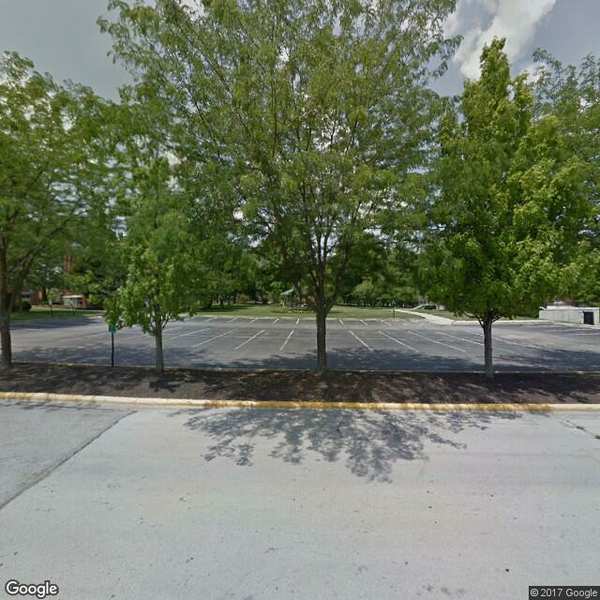 Source: Wikipedia
Location: Wilmington
Employed: 92.68%
There You Have It — The Best Colleges For Jobs In Ohio
If you're looking to have a career after college, you should consider applying to any one of the universities and colleges on this list. They have some of the highest rates of employment for not only Ohio, but the entire country.
Here's a look at the full list of colleges in Ohio by their employment rates 10 years after college.
Best Colleges For Getting A Job In Ohio
| Rank | College | Employed |
| --- | --- | --- |
| 1 | Ohio Northern University | 95.53% |
| 2 | Denison University | 94.81% |
| 3 | University of Mount Union | 94.09% |
| 4 | University of Dayton | 93.58% |
| 5 | Baldwin Wallace University | 93.55% |
| 6 | John Carroll University | 93.26% |
| 7 | Muskingum University | 93.23% |
| 8 | Xavier University | 92.81% |
| 9 | Wittenberg University | 92.74% |
| 10 | Wilmington College | 92.68% |
| 11 | The College of Wooster | 92.5% |
| 12 | Marietta College | 92.29% |
| 13 | Defiance College | 92.29% |
| 14 | Ohio Wesleyan University | 92.27% |
| 15 | Otterbein University | 92.05% |
| 16 | Bowling Green State University-Main Campus | 91.92% |
| 17 | The University of Findlay | 91.84% |
| 18 | Case Western Reserve University | 91.55% |
| 19 | Bluffton University | 91.3% |
| 20 | Walsh University | 91.13% |
| 21 | Heidelberg University | 91.11% |
| 22 | Hiram College | 91.05% |
| 23 | Ohio State University-Lima Campus | 90.93% |
| 24 | Ohio State University-Mansfield Campus | 90.93% |
| 25 | Ohio State University-Marion Campus | 90.93% |
| 26 | Ohio State University-Newark Campus | 90.93% |
| 27 | Ohio State University-Main Campus | 90.93% |
| 28 | University of Northwestern Ohio | 90.75% |
| 29 | Ashland University | 90.66% |
| 30 | Mount Saint Joseph University | 90.54% |
| 31 | Kettering College | 90.39% |
| 32 | Tiffin University | 90.12% |
| 33 | Ohio Dominican University | 90.02% |
| 34 | Malone University | 89.98% |
| 35 | Miami University-Middletown | 89.92% |
| 36 | Miami University-Oxford | 89.92% |
| 37 | Miami University-Hamilton | 89.92% |
| 38 | Wright State University-Main Campus | 89.87% |
| 39 | Wright State University-Lake Campus | 89.87% |
| 40 | Mercy College of Ohio | 89.8% |
| 41 | University of Toledo | 89.72% |
| 42 | Capital University | 89.36% |
| 43 | Ursuline College | 89.16% |
| 44 | Kent State University at Geauga | 89.03% |
| 45 | Kent State University at Kent | 89.03% |
| 46 | Kent State University at Salem | 89.03% |
| 47 | Kent State University at Tuscarawas | 89.03% |
| 48 | Kent State University at Trumbull | 89.03% |
| 49 | Kent State University at Stark | 89.03% |
| 50 | Kent State University at East Liverpool | 89.03% |
| 51 | Kent State University at Ashtabula | 89.03% |
| 52 | Mount Vernon Nazarene University | 88.89% |
| 53 | Urbana University | 88.85% |
| 54 | Ohio University-Main Campus | 88.27% |
| 55 | University of Cincinnati-Main Campus | 88.02% |
| 56 | University of Cincinnati-Clermont College | 88.02% |
| 57 | University of Cincinnati-Blue Ash College | 88.02% |
| 58 | Cedarville University | 87.96% |
| 59 | Columbus College of Art and Design | 87.79% |
| 60 | Wilberforce University | 87.69% |
| 61 | Youngstown State University | 87.18% |
| 62 | Ohio Christian University | 87.18% |
| 63 | Franklin University | 87.15% |
| 64 | Notre Dame College | 87.08% |
| 65 | Lake Erie College | 86.65% |
| 66 | Cleveland State University | 86.56% |
| 67 | University of Akron Main Campus | 86.19% |
| 68 | Oberlin College | 86.07% |
| 69 | Cleveland Institute of Art | 85.92% |
| 70 | Lourdes University | 85.69% |
| 71 | Union Institute & University | 85.43% |
| 72 | Central State University | 85.34% |
| 73 | University of Rio Grande | 83.27% |
| 74 | Cincinnati Christian University | 83.23% |
| 75 | Antioch University-Midwest | 82.11% |
| 76 | Shawnee State University | 80.55% |
| 77 | Franciscan University of Steubenville | 80.11% |