Almost everyone has quit a job in their lifetime. Aside from those who were born into and will die with their company (we're looking at you, second-generation business owners).
If you're just starting out in the "real world," maybe you have had the chance to quit yet.
All matters aside, there are a lot of people out there who revel in the day they finally get to quit their job. A lot can go into wanting to quit a job.
From horrible bosses to annoying coworkers. Or maybe the pay isn't great for what you're doing. Whatever the reason, we figured out which states have the most quitters.
The States with the Most Quitters
So there you have it. The 10 states with the most quitters. Not losers. Not winners. Quitters. In this case, this might be a good thing. The data could be construed to reflect that people were finding new jobs and had the means to quit. However you want to look at it, make sure to keep reading for the full list of states to see where you stand.
How We Determined The States Where People Quit Their Jobs The Most
We used the BLS' JOLTS data to find which states have the most job seekers leaving their positions and what industries they flee the most.
From there it was pretty simple, the higher the state's quit rate, the bigger "quitter" the state was. The BLS defines quitting as "employees who
left voluntarily with the exception of retirements or transfers to other locations." This can refer to both amicable departures with a 2-week notice, a rage-quit, or when employees stop showing up. Traditionally, quitting is viewed as a sign of a healthy job market- where employees are leaving for better positions or confident they will find a new position shortly.
We opted to look at August 2019, to avoid our data being colored by recent COVID job market stagnation (people don't quit their jobs in times of uncertainty) and the holiday slump (similarly, people don't like leaving their job when soon they'll have to shell out for Christmas gifts and be asked by relatives a million times how work is going.)
1. Alaska
Job Openings: 7.4
Hire Rate: 7.2
Quit Rate: 4.6
The cold state of Alaska should be known as the "Quitter" state from now on. But the weather may not have anything to do with it. With the state's hiring rate of 7.2%, it seems people are quitting their jobs for another job rather than quitting to run home to the fireplace. Alaska's quitting rate is also the highest in the country with 4.6% of the workforce quitting their jobs.
2. North Carolina
Job Openings Rate: 5.8
Hire Rate: 5.8
Quit Rate:3.6
North Carolina is second on the list. With a hiring rate of 5.8% and a quit rate of 3.6%, it's safe to assume that the state's job market is healthy.
3. Arizona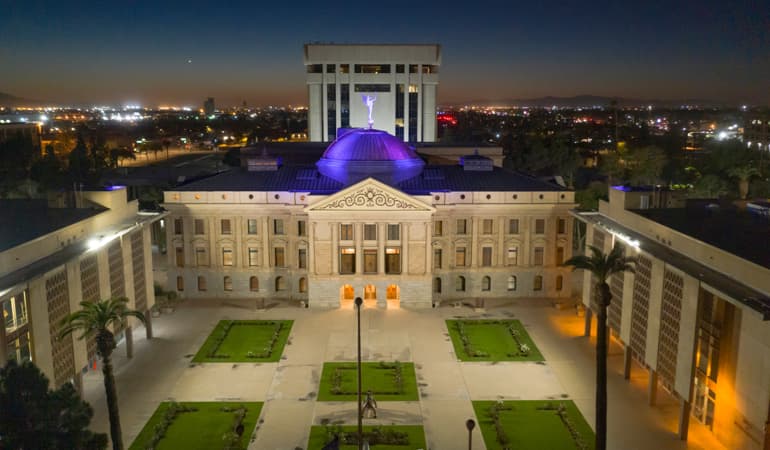 Job Openings Rate: 4.9
Hire Rate: 4.8
Quit Rate: 3.4
The No. 3 spot is filled by Arizona with a quit rate of 3.4. The state's hiring rate of 4.8% and the job openings rate of 4.9% are almost in sync, which is a sign of a thriving job market. As soon as jobs open up in Arizona, they're snatched up quick so you better keep your eyes peeled if you're hoping to quit your job for another.
4. Louisiana
Job Openings Rate: 4.4
Hiring Rate: 4.7
Quit Rate: 3.4
Coming in at fourth in the country, Louisiana has a lot of quitters. With it's quit rate tied for third at 3.4%, workers in Louisiana are constantly quitting their jobs. Luckily, the state has a job openings rate of 4.4% so it seems they aren't quitting those jobs for not.
5. West Virginia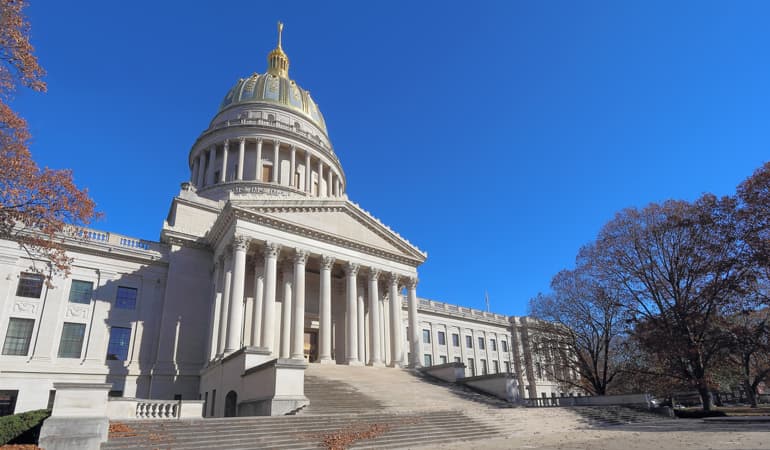 Job Openings Rate: 5.4
Hire Rate: 5.1
Quit Rate: 3.4
West Virginia is tied for third with its 3.4% quit rate, the hiring rate of 5.1% and the rate of job openings of 5.4% couldn't be further apart. With that many jobs left open, it would seem West Virginians are going home, rather than to a new job.
6. Wyoming
Job Opening Rate: 6.3
Hire Rate: 5.7
Quit Rate: 3.4
Wyoming comes in at No. 6 on the list, but ties for third (yes, seriously) when it comes to its quit rate. The real reason Wyoming is so far down the list is simply due to the wide distance between its job opening and hiring rates. The state boasts a 6.3% job opening rate, but with only 5.7% being hired for those positions we have to assume people just straight up don't enjoy their jobs there.
7. Delaware
Job Openings Rate: 5
Hire Rate: 5.1
Quit Rate: 3.3
With a quit rate of 3.3%, Delaware is one of the top states with the highest number of job quitters. However, these workers may be quitting for good reason. With a high job opening rate of 5% and an even higher hiring rate of 5.1%, it seems many who quit are going on to bigger and better things.
8. Indiana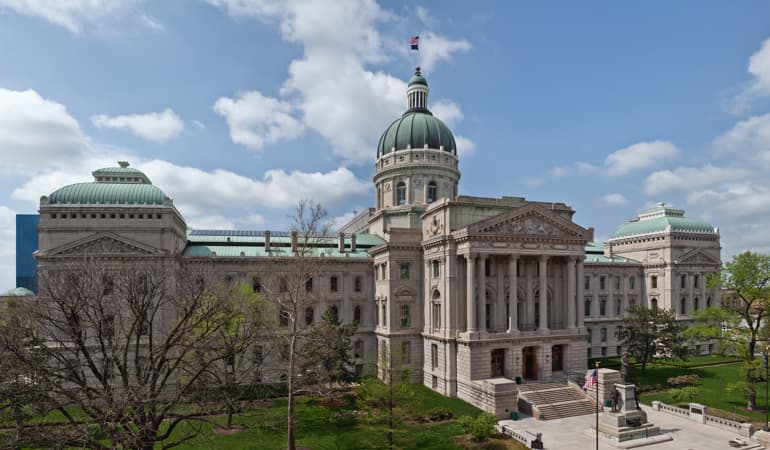 Job Openings Rate: 4.9
Hire Rate: 5.1
Quit Rate: 3.3
With its high hiring rate of 5.1%, we're not even sure how Indiana is keeping up with the number of jobs it has to offer. Thankfully, the quit rate is at a whopping 3.3%, otherwise, no one would be able to find a job there.
9. Montana
Job Openings Rate: 5.6
Hire Rate: 5.7
Quit Rate:3.3
Montana is stationed at No. 9 with a quit rate of 3.3%. It would seem a lot of those quitters are going on to find different jobs as the state's hiring rate of 5.7% bypassed its job openings rate of 5.6%.
10. New Mexico
Job Openings Rate: 5.4
Hire Rate: 4.5
Quit Rate:3.3
The end of this list was reserved for New Mexico for having a quit rate of 3.3%. The gap between its job openings rate and hiring rate shows that maybe those quitters don't have a backup plan.
Quitters by Industry
The states listed above have high numbers of job quitters, but aren't you a little curious as to what industries those people are quitting from? Don't worry, we've got your back. These are the top 10 industries that make people throw up their hands and quit:
Accommodation and food services
Leisure and hospitality
Retail trade
Arts, entertainment, and recreation
Professional and business services
Total private
Trade, transportation, and utilities
Real estate and rental and leasing
Other services
Mining and logging
Summary of the States With the Most Quitters
People quit their jobs for a plethora of reasons. Some are good reasons, while others may be considered petty. While the majority of the states have a high hiring rate compared to their job openings rate, there are some with a huge gap in between. And with the high number of job quitters, the data suggest those states have the biggest number of people who have no backup plans.