Find a Job You Really Want In

The majority of the population in the U.S. is concerned about looks.
At least for 64%, the first thing they notice about someone is how attractive they are.
That just begs the question of which states are the most attractive. Well, we've got the answer. We found the states where people are the least obese, have high activity levels and don't have STDs.
The Most Attractive States
Did your state make the top 10 most attractive? If not and looks are important to you, then maybe it's time for a move.
Or maybe you want to live in the unattractive states so you stand out. None the matter, don't forget to keep reading to find out where every state ranks.
How We Determined The Most Attractive States
We ranked each state in 5 categories:
Interest in hair, clothes, and other grooming
Obesity rates
Percent of residents who are physically active
Average Income
STD rates
While physical appearance is subjective (luckily, meaning someone, somewhere, finds you attractive no matter who you are), we nailed down some common traits people find appealing in a mate.
The first factor is the amount of time and interest people spend trying to look appealing. Using data from YesStyle, we found the states have the most clothes store and hair parlors per person and the interest people have in grooming and self-care.
We then examined obesity rates in each state from the CDC. To follow that up, we looked at the CDC's information on the percent of residents in each state who meet the recommended daily fitness levels.
However, attraction isn't just surface level. People are attracted to partners who are successful and well-educated. After all, what's more beautiful than a nice mind? To measure these, we looked at income levels from the Census' ACS. Income is correlated with education and while money isn't the only measure of success, it's not a bad place to start.
Finally, we looked at STD rates per 100,000 for new cases of chlamydia, gonorrhea, syphilis, and HIV. The more STDs running around, the less attractive the state.
1. New Jersey
Obesity Rate: 25.7
Activity Level : 21%
STD Cases: 527
Believe it or not, New Jersey is the most attractive state in the U.S. The state has a lot obesity rate of 25.7, which can probably be attributed to the 21% of adults who work out. Plus the state has only recorded 527 STD cases per 100,000 people. It's really attractive when you can meet someone without an STD.
2. Hawaii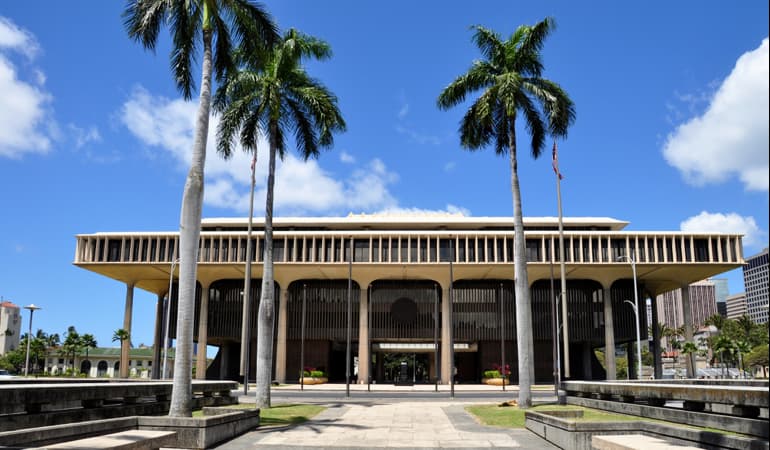 Obesity Rate: 24.9
Activity Level : 24%
STD Cases: 601
With its warm weather and beaches, Hawaii is the second most attractive state. But despite the sexy atmosphere, that's not what contributes to its attractiveness; at least, not directly. Maybe the warm weather motivates residents to keep their activity levels up as 24% of the people who live there are extremely active. In fact, they are the second most active in the entire country. Hello, year-round beach bods.
3. California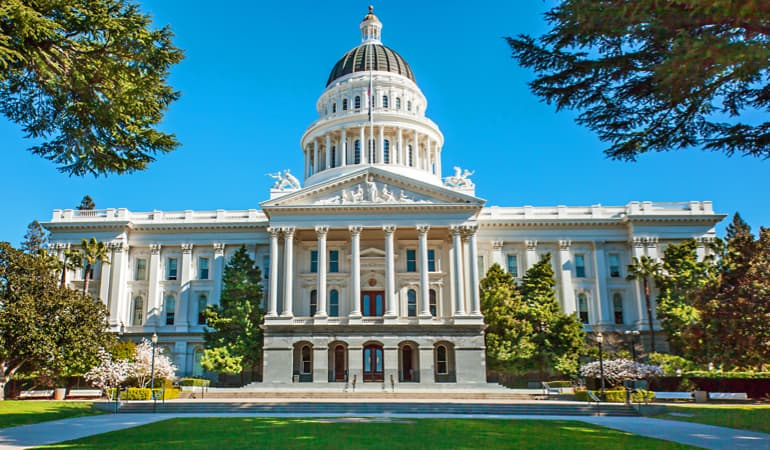 Obesity Rate: 25.7
Activity Level : 21%
STD Cases: 527
With only a 25.7 obesity rate, California comes in as the third most attractive state in the country. In addition to keeping their bodies in shape, residents know how to keep themselves protected as the STD cases are kept to 527 per 100,000 residents. "I wish they all could be California Girls." Apparently the Beach Boys knew what was up.
4. Massachusetts
Obesity Rate: 24.9
Activity Level : 24%
STD Cases: 601
Massachusetts' residents keep their bodies in shape and it shows. As the No. 4 most attractive state, the obesity rate is 24.9 while the activity level is 24%. The state ties for second in being the most active. If you're all about gym rats, this is the place to be.
5. New York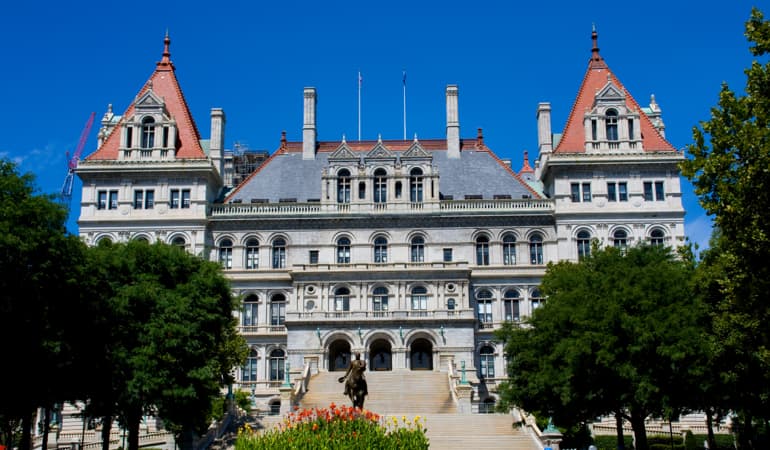 Obesity Rate: 25.8
Activity Level : 24%
STD Cases: 817
Speaking of rats, New York is next on the list at No. 5. Taking the subway or walking are the only great ways of maneuvering around the Big Apple so it's no wonder the residents there are able to stay in shape with 24% of adults keeping an active lifestyle. Perhaps the most impressive feat is that the state ranks No. 1 for how much time residents commit to their personal grooming. Especially considering the hours they spend commuting and working.
6. Colorado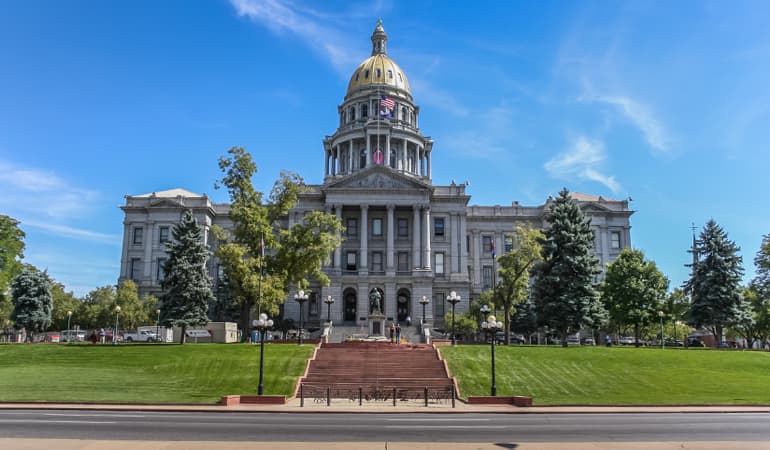 Obesity Rate: 25.7
Activity Level : 30%
STD Cases: 559
Colorado comes in at No. 6 on this list. A whopping 30% of adults in the state report staying active throughout the year, which makes Colorado the most active state in the country. With the mountains there year-round, it's obvious that residents keep in shape by skiing (or snowboarding) during the winter and hiking during the summer.
7. Connecticut
Obesity Rate: 27.6
Activity Level : 19%
STD Cases: 822
While the state ranks third for being active, Connecticut is only the seventh most attractive state. The rank that really brings this state down is the amount of time people spend on personal grooming. Out of the entire country, the state comes in at No. 16. If you can see past the absence of makeup and lack of styled hair-dos, the state does rank No. 6 in the country for its average salary. So if you find money attractive then Connecticut is the place to be.
8. Rhode Island
Obesity Rate: 23.0
Activity Level : 33%
STD Cases: 681
Rhode Island is the eighth most attractive state. This comes as no surprise with it's low obesity rate of 23 and only reporting 681 STD cases per 100,000 residents.
9. Alaska
Obesity Rate: 27.4
Activity Level : 25%
STD Cases: 657
Despite having a higher obesity rate of 27.4, Alaska surprisingly seems to take care of itself more than the average state. Although the state comes in as No. 9, the residents there spend lots of time styling their hair, putting on makeup and taking the time to make sure they look good. For that reason, Alaska is ranked third for personal grooming alone.
10. Arizona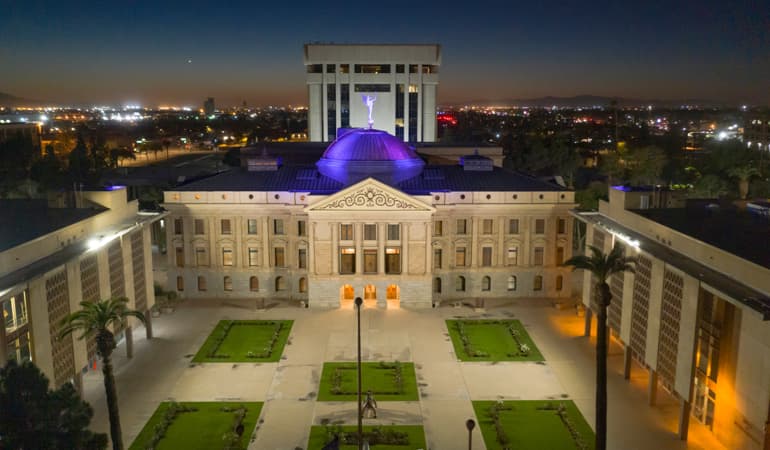 Obesity Rate: 27.7
Activity Level : 25%
STD Cases: 654
Last, but definitely not least, is Arizona. Despite seeming pretty active due to 25% of adults keeping up with a certain activity level, the most impressive stat is its income rank. People in Arizona have higher salaries than most other states in the country. In fact, the state is ranked fifth for its average salary. Cha-ching!
Summary of the Most Attractive States
Attractiveness is much more than just skin deep. Factors like how much money you have, what level of education you've earned, and if you have an STD all count too.
These factors tied in with obesity rates, activity levels, and how much time you spend grooming yourself to look most appealing led us to figure out which states of all 50 were, in fact, the most attractive.
If you're in search of an attractive partner, you should make your way to one of these states. As they say, there's plenty of fish in the sea!
Never miss an opportunity that's right for you.