There's a lot to do in North Carolina, like checking out all the great restaurants, enjoying the local culture, taking a walk through the town's parks and museums, and overall just immersing yourself in all the stuff that makes North Carolina…well, North Carolina.
All the great things that make North Carolina home to thousands of families and individuals also make it a haven for job searchers of all stripes, some looking for the very first time, others seeking a change of pace, and others still who are desperately calling every business they can find and hoping that their next big interview will be "the one."
There are new companies springing up across the North Carolina area all the time, and this begs an important question for job searchers: which companies are the best for employees to work for?
We were curious, so, scoring the companies ourselves using information from our database of over 7 million resumes, we created our own list of some of the best companies to work for headquartered within — or with major branches located in — North Carolina.
The full list can be found further down, but first, here's a quick top ten.
South Atlantic Component Sales
Faces
VF Corporation
Calvert Holdings
BNI® Business Network International
SAS
Syneos Health
Albemarle
Southeastern Lifestyle Fitness
Tumi Inc
How We Ranked The Most Diverse Companies In NC
Each of the companies on this list was scored on a series of four items:
Gender
Politics
Education
Race
The companies with the widest distributions for each of these categories were given the highest scores. Then we averaged all the scores together in order to get our final company ranking.
That's all! Does your company make the top twenty? Read on to the full list to find out.

Location: Charlotte
Company Description: Originally founded in 1987, South Atlantic Component Sales works to be the most popular outsourced field sales organization in all of the Southeast. By working diligently to match their products and services to the needs of their customers, South Atlantic Component Sales has managed to drive the market through innovative design and product conception. Their mission as a company overall is to increase their market share while constantly meeting their customers' needs and adding real value.
2. Faces Salon

Location: Charlotte
Company Description: Faces is a Charlotte-area salon that focuses specifically on a concept called Microcurrent Non-Surgical Facelifting, which the company has over 20 years of experience in. The Microcurrent Facial is a non-invasive process through which small electrical currents are run through facial muscles, helping to stimulate and tone them. The process supposedly works after as few as six treatments, although "maintenance" facials are recommended after this point.
3. VF Corporation

Location: Greensboro
Company Description: VF is a Greensboro-based apparel company, one of the largest in the world. Their affiliated brands include well-known examples such as The North Face, Vans, and Wrangler. VF Corporation has a focus on being both socially and environmentally conscious and refers to its brands as "lifestyle" brands rather than sports or hiking wear.

Location: Cary
Company Description: Calvert Holdings is a holding company for businesses such as Calvert Labs, Calvert Research, and Crescent Green Management Advisors. Calvert Holdings itself is made up of a varied team of developers, researchers, marketers, and business people who are committed to optimizing their successes. Mainly focused on life sciences, the company is constantly looking outside to find new collaborations with businesses who share Calvert's philosophy of there always being a better solution to an existing problem.
5. BNI® Business Network International

Location: Charlotte
Company Description: BNI is a global network of businesses that support a strong environment for exchanging business referrals. BNI is a membership organization, and membership requires the paying of dues, but the benefit of joining includes the added exposure that businesses get through the referrals process, as well as the added presentation skills that members pick up by participating in the group.

Location: Cary
Company Description: SAS is a business analytics software and services provider based in Cary, NC. With a history of finding what's working and innovating on it, SAS helps its customers take large amounts of data and turn it into something useful to them and to their business. SAS hires excellent people in order to do this, creating great software and services for the benefit of their customers.
7. Syneos Health

Location: Raleigh
Company Description: Syneos Health has created an end to end solution to the problem of making consistent advances in science, business, and data technologies. They work to help companies improve their performance, innovate, and reduce overall the risk faced by these companies. Syneos Health's main mission is to accelerate biopharmaceutical research and development in a marketplace that is increasingly complex with each passing week.
8. Albemarle
Source: Facebook
Location: Charlotte
Company Description: Headquartered in Charlotte, Albemarle is a specialty chemicals company that works to help companies in some of the world's biggest industries to help them become more efficient. They work directly with their clients to create specialized solutions, combining new technology with talented workers in order to best meet their customers' unique needs. As a company, their primary motivation is in discovering and carrying out better and better solutions for the benefit of consumers across the world.
Source: Facebook
Location: Lumberton
Company Description: Southeastern Lifestyle Fitness is a medically-based fitness facility located in Lumberton (with locations in a few other places). The facility includes indoor swimming pools, racquetball courts, free weights, and a wide variety of other equipment. In order to help its clients remain fit, the facility also offers a number of classes including Zumba, Yoga, step classes, and more.
Source: Facebook
Location: Charlotte
Company Description: TUMI is an apparel and accessories company that makes high-end products designed to "beautify" as well as simplify the lives of its customers. TUMI's products are rigorously tested throughout the design process in order to best bring functionality to their customers worldwide. The company's products are sold in stores all over the world, from New York to Paris to Tokyo, in over 75 countries in total.
11. bioMérieux

Location: Durham
Company Description: BioMérieux was created in 1963 by the Alain Mérieux, who came from a long tradition of medical practice. BioMérieux's in vitro diagnostics work has achieved special recognition during its over 50 years of existence, and the company's products are mainly used to diagnose infectious diseases. By providing diagnostic solutions, the company helps individuals determine the sources of diseases and improve the health of their patients.
Source: Facebook
Location: Charlotte
Company Description: American City Business Journals is a publisher of business newspapers in the US based in Charlotte, NC. The company is committed to providing top quality journalism to its customers through business-related events as well as print and digital media. In addition to business readers, ACBJ also caters to fans of sports, sports business, and class cars.
13. Cree

Location: Durham
Company Description: Cree is a world leader in innovative LED lights, for both wireless and power applications alike. Their company mission is to enrich lives through innovative technology, particularly through the kind of societal improvements that are made by increasingly efficient and clean technologies.
14. ConvaTec

Location: Greensboro
Company Description: ConvaTec is a medical products and technology company with a worldwide reach, focused especially on helping people with chronic conditions. It has a leading market position in health subjects such as wound care, critical care, ostomy care, and more. ConvaTec's products have numerous clinical benefits and uses, but in particular, the company works to protect at-risk skin, prevent infections, and improve patient outcomes overall.
15. The Select Group
Source: Facebook
Location: Raleigh
Company Description: The Select Group is a tech services company focusing on helping businesses expand and do better with IT solutions. By providing contract workers and other placement services, the company helps both businesses and job seekers alike discover and reach their professional goals. In addition to businesses, the company also supports local, state, and federal government groups with their services.
16. Abrams

Location: Greenville
Company Description: Abrams owns both the Abrams restaurant as well as ASAP Party & Tent Rentals, which collectively make up a full-service catering company. Originally started as a family restaurant in Edgecombe County, NC, in 1974, Abrams has since grown to have six different restaurant locations. As the company began doing more and more catering work, the company's "Amusements Division" was eventually created in the 1980s. To this day, the company is still family-owned and operated.
17. ASCO Inc.

Location: Winston-Salem
Company Description: Originally founded in the mid-1950s, ASCO Inc. is a supplier of automotive parts and an original equipment manufacturer located in Winston-Salem. Today the company has 15 different store locations, seven battery trucks, and three distribution centers throughout both North Carolina as well as West Virginia. Their focus as a company is on distinguishing themselves from their competitors by bringing as much value and professional expertise to their customers as possible.
18. ACN
Source: Facebook
Location: Concord
Company Description: ACN works to ensure that IBOs are successful through extended training, office support, tools, and many other kinds of assistance. Headquartered in Charlotte, NC, ACN provides customer care, event planning, and other IBO support services to ensure that all of their customers' needs are met. In addition to the Charlotte office, the company also has headquarters in countries like Australia, South Korea, and Poland, and is continuing to expand globally.
19. 3A Composites Americas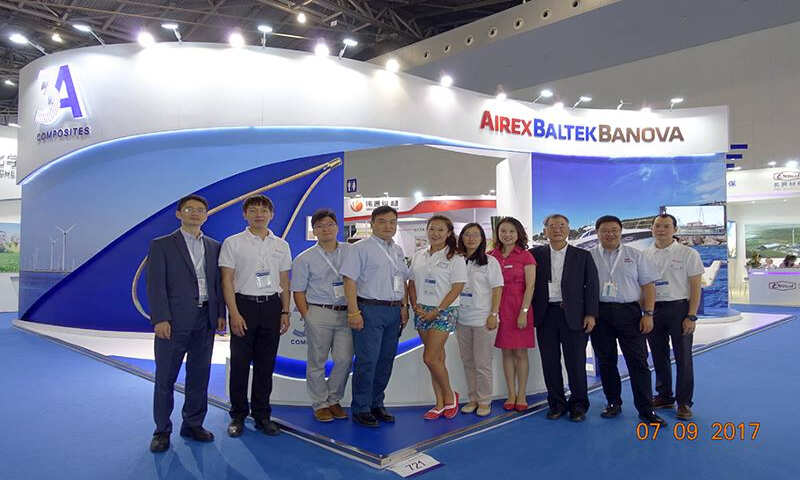 Source: Facebook
Location: Statesville
Company Description: 3A Composites Americas is a value and customer driven distributor of core materials — that is to say, they sell the parts that other companies need to make the things they make. In particular, 3A sells parts that are used to create wind farms across America and the entire world. The company values integrity and teamwork and does its best to enact those values in all of their business dealings.
20. BRIO Coastal Bar & Kitchen
Source: Facebook
Location: Charlotte
Company Description: BRIO Coastal Bar & Kitchen is a restaurant that sells regional Italian dishes in an authentic, family-friendly environment. Recently rebranded from BRIO Tuscan Grille, the company recently cut its menu from 100 dishes down to 40, focusing on perfecting its local vibe and improving its existing dishes. Since then, its continued its tradition of impressing customers with its local flavors and Italian atmosphere.
Now You Know The Most Diverse Places To Work In North Carolina
That's all for this one, but there's more to see here at Zippia.
Are you a recent college graduate thinking about moving states? Find out which states college grads tend to stay in and which states they abandon.
Or if you're looking for a job, check out the jobs available in North Carolina.
Ranked List of the Most Diverse Companies in NC
| Ranking | Company Title |
| --- | --- |
| 1 | South Atlantic Component Sales |
| 2 | Faces Salon |
| 3 | VF Corporation |
| 4 | Calvert Holdings |
| 5 | BNI Business Network International |
| 6 | SAS |
| 7 | Syneos Health |
| 8 | Albemarle |
| 9 | Southeastern Lifestyle Fitness |
| 10 | TUMI Inc |
| 11 | bioMerieux |
| 12 | American City Business Journals |
| 13 | Cree |
| 14 | ConvaTec |
| 15 | The Select Group |
| 16 | Abrams |
| 17 | ASCO Inc. |
| 18 | ACN |
| 19 | 3A Composites Americas |
| 20 | BRIO Coastal Bar & Kitchen |