The population of America is growing by a couple of million every year, but that growth isn't spread evenly.
Births and deaths may shift the numbers but the biggest movement by far comes from state-to-state movement. While people move for a variety of reasons, most moves are motivated by the chance to improve quality of life. For some that might be warmer temperatures or a thriving social scene. However, states with strong job markets, exciting opportunities, and favorable taxation draw in residents like flies to honey (or workers to money.)
In a world where residents vote with moving vans, where are the states people want to live the most in 2020? Where are they fleeing fastest?
Since new residents can signal economic opportunity, more tax dollars, and, if substantial enough, even increase the political power of a state– state-to-state movement is serious business.
We hit the numbers to find the states American workers want to live most in 2020– and where they are fleeing.
The 10 States With The Biggest Population Increases
While California isn't seeing a population decrease, the states touching it are seeing a nice population boom. Similarly, warm weather states seem to be where it's at (with some notable Midwestern exceptions).Keep reading to see a breakdown on the 10 most popular state. Otherwise hop to the bottom to see if people are moving to your state, or running away as fast as they can.
How We Determined The States Americans Want To Live In 2020
This one was pretty simple. We used population data from the Census' ACS. We simply calculated the difference between 2018 (the latest year data is available) and 2017. We totaled the percent decrease or increase based on total population. After all, a large state gaining a thousand residents will not be nearly as impactful as a small state gaining a thousand residents. Similarly, a large state will see higher numbers simply because more people equals more movement.
To figure out where these people are moving from, we used the ACS Census data to find what state of residence they claimed one year ago.
1. Arizona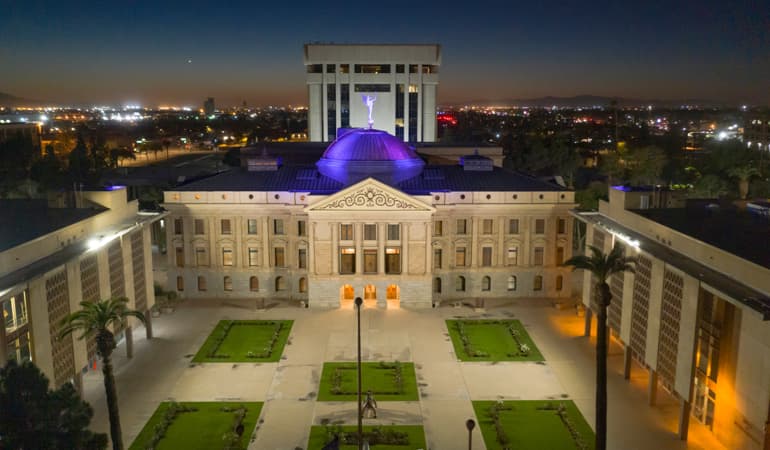 Population gained: 155,376
Population increase: 2.17%
Where are they relocating from: California, Colorado, Illinois, Washington, Nevada
Arizona is seeing the largest population growth in the nation, with a more than 2% increase year-over-year. Arizona offers it's new residents warm weather and low taxes. Maybe that's why they're moving there in droves.
2. Idaho

Population gained: 37,265
Population increase: 2.12%
Where are they relocating from: California, Washington, Utah, Oregon, Arizona
Just behind Arizona is Idaho. Idaho may be known for potatoes and Midwestern manners, but it has a lot more to offer new residents than just that. Idaho has low housing costs that mean home ownership is more than just a dream for Idaho residents- it's an achievable reality. But you might want to get there soon, the housing market in Idaho is burning hot and rising fast.
3. Utah

Population gained: 59,272
Population increase: 1.88%
Where are they relocating from: California, Idaho, Washington, Texas, Arizona
The secret is out- Utah is a great place to live. Affordability and striking natural beauty are drawing in residents faster than almost any other state.
4. Washington

Population gained: 129,848
Population increase: 1.72%
Where are they relocating from: California, Oregon, Texas, Arizona, Colorado
Washington saw a nice population bump from neighboring California and Oregon. Washington has no state income tax and a sizzling hot job market. For those interested in the tech scene there is Seattle. For those who want to abandon technology on the weekend there is the beautiful Pacific Northwest wilderness.
5. Colorado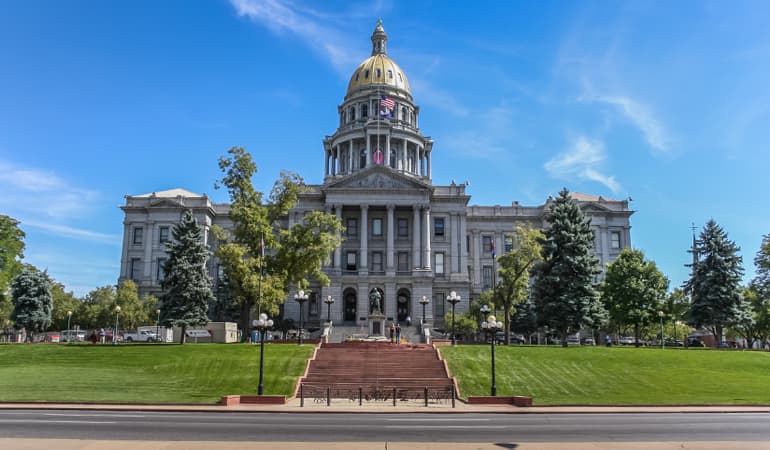 Population gained: 88,410
Population increase: 1.55%
Where are they relocating from: California, Texas, Florida, New Mexico, Virginia
Colorado is pretty cool. Just ask the 1.55% of its residents who moved there within the past year.
6. Florida

Population gained: 314,925
Population increase: 1.48%
Where are they relocating from: Georgia, Pennsylvania, New Jersey, California, Texas
Warm weather Florida is a favorite new home to retirees and people fed up with cold weather. The southern state saw a population increase of 314,925 last year.
7. South Dakota

Population gained: 12,569
Population increase: 1.42%
Where are they relocating from: Minnesota, Nebraska, Iowa, California, Florida
South Dakota saw a nice steady population boost from its Midwestern neighbors. South Dakota doesn't tax individual income and brings a new meaning to the word affordable.
8.Texas

Population gained: 397,249
Population increase: 1.38%
Where are they relocating from: California, Florida, Louisiana, Oklahoma, Colorado
Texas saw a large growth in residents from California, Florida, and Louisiana. The large state has plenty of room left and a tempting job market with possibilities in almost every industry.
9. Nevada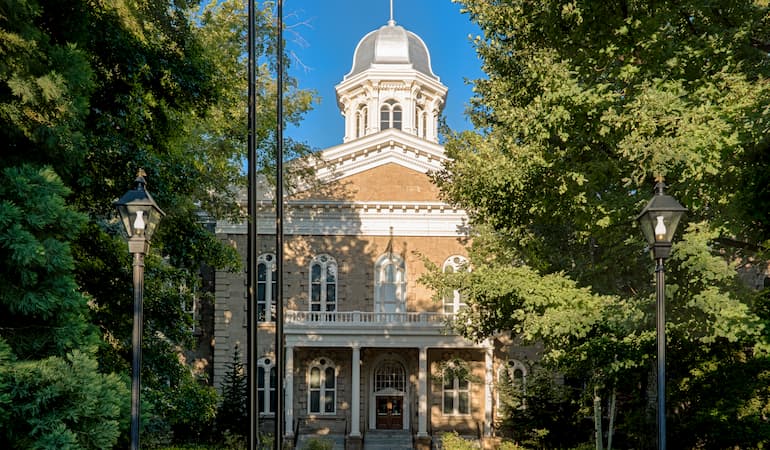 Population gained: 36,353
Population increase: 1.20%
Where are they relocating from: California, Arizona, Washington, Utah, Texas
Nevada saw a 1.2% population increase. New Nevada residents enjoy lots of sun, lots of space, and low taxes.
10. South Carolina

Population gained: 59,758
Population increase: 1.18%
Where are they relocating from: North Carolina, California, New York, Florida, Georgia
The Palmetto state saw a 1.18% increase in population year over year, with 59,758 new residents. South Carolina is a warm weathered state with beach access and a strong job market. What's not worth moving for?
Closing Thoughts On The States With The Largest Population Increases
If Americans vote with moving trucks and boxes, these are the states they like best. People move for a variety of reasons, but the biggest motivators are work and improved quality of life. People believe these 10 states have the most to offer. Where are Americans leaving the fastest?
Fastest Shrinking States
Need more specific or expanded data for a story you're writing? Email kmorris@zippia.com
The States American Want To Live In The Most (And The Least)
| Rank | State | Population Change | % Change |
| --- | --- | --- | --- |
| 1 | Arizona | 155,376 | 2.17% |
| 2 | Idaho | 37,265 | 2.12% |
| 3 | Utah | 59,272 | 1.88% |
| 4 | Washington | 129,848 | 1.72% |
| 5 | Colorado | 88,410 | 1.55% |
| 6 | Florida | 314,925 | 1.48% |
| 7 | South Dakota | 12,569 | 1.42% |
| 8 | Texas | 397,249 | 1.38% |
| 9 | Nevada | 36,353 | 1.20% |
| 10 | South Carolina | 59,758 | 1.18% |
| 11 | Oregon | 47,937 | 1.14% |
| 12 | Montana | 11,812 | 1.11% |
| 13 | North Carolina | 110,201 | 1.06% |
| 14 | New Hampshire | 13,663 | 1.01% |
| 15 | Georgia | 90,096 | 0.86% |
| 16 | Tennessee | 54,026 | 0.80% |
| 17 | North Dakota | 4,684 | 0.62% |
| 18 | Minnesota | 34,573 | 0.62% |
| 19 | Massachusetts | 42,330 | 0.61% |
| 20 | Virginia | 47,665 | 0.56% |
| 21 | Delaware | 5,232 | 0.54% |
| 22 | Nebraska | 9,192 | 0.48% |
| 23 | Vermont | 2,642 | 0.42% |
| 24 | Indiana | 25,060 | 0.37% |
| 25 | New Mexico | 7,358 | 0.35% |
| 26 | Michigan | 33,604 | 0.34% |
| 27 | Iowa | 10,434 | 0.33% |
| 28 | Kentucky | 14,213 | 0.32% |
| 29 | Arkansas | 9,546 | 0.32% |
| 30 | Wisconsin | 18,085 | 0.31% |
| 31 | Oklahoma | 12,215 | 0.31% |
| 32 | Alabama | 13,124 | 0.27% |
| 33 | Ohio | 30,833 | 0.26% |
| 34 | Missouri | 12,920 | 0.21% |
| 35 | Maine | 2,497 | 0.19% |
| 36 | Mississippi | 2,430 | 0.08% |
| 36 | California | 20,392 | 0.05% |
| 38 | Pennsylvania | 1,523 | 0.01% |
| 39 | Kansas | -1,613 | -0.06% |
| 40 | Maryland | -9,459 | -0.16% |
| 41 | Rhode Island | -2,324 | -0.22% |
| 42 | Wyoming | -1,578 | -0.27% |
| 43 | Alaska | -2,357 | -0.32% |
| 44 | Connecticut | -15,519 | -0.43% |
| 45 | Illinois | -60,943 | -0.48% |
| 46 | Hawaii | -7,047 | -0.50% |
| 47 | Louisiana | -24,355 | -0.52% |
| 47 | West Virginia | -10,025 | -0.56% |
| 49 | New Jersey | -97,124 | -1.09% |
| 50 | New York | -307,190 | -1.57% |