Have you ever thought about how dangerous your job is? What about how dangerous it is to drive somewhere? Or even go somewhere without getting murdered? If these questions have never crossed your mind, then it must be nice to live so carefreely! For the rest of you, we've ranked most of the United States in order by how dangerous they are. This way you know which states to avoid.
The 10 Most Dangerous States
If these states seemed perfectly normal to you before, they don't now. We'll break down exactly what makes these states so dangerous.
How We Determined The Most Dangerous States
We examined 3 factors to determine the most dangerous states:
Basically, am I safe at work, on the road, and going about my daily life? The more injuries and deaths, the more dangerous the state.
Colorado, Florida, Idaho, Mississippi, New Hampshire, North Dakota, Oklahoma, Rhode Island, and South Dakota were excluded due to not having the necessary OSHA data. Which I guess is kind of scary in its own right.
1. New Mexico
Murder Rates: 8
Traffic Deaths: 2.1
Workplace Injuries: 2.8
As it stands, New Mexico is the most dangerous state in the U.S. It has one of the highest numbers of traffic deaths with 2.1 per 10,000 motor vehicles. Additionally, the state has a very high murder rate of 8 per 100,000 inhabitants per year.
2. Missouri
Murder Rates: 9.9
Traffic Deaths: 1.7
Workplace Injuries: 2.8
Next up on the most dangerous list is Missouri. With 9.9 murders per 100,000 inhabitants each year, the state has the second-most murder rates in the country.
3. Nevada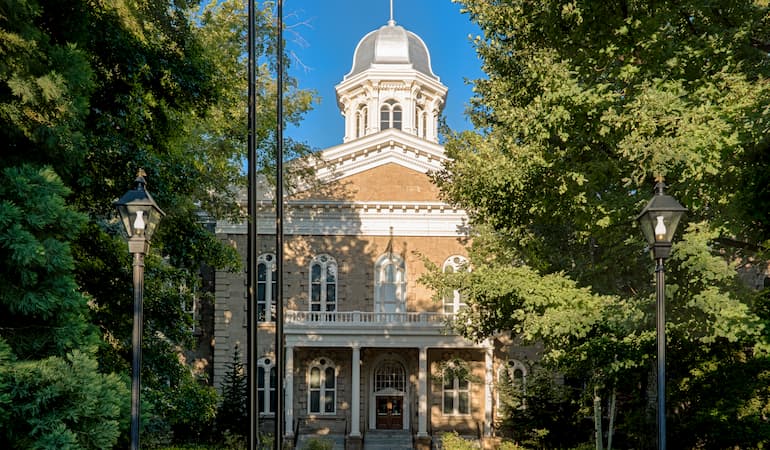 Murder Rates: 6.7
Traffic Deaths: 1.3
Workplace Injuries: 3.5
Nevada has a higher workplace injury number than most other states in the country. With 3.5 documented injuries per year, the chances of you getting hurt on the job are considerably higher here.
3. Tennessee
Murder Rates: 7.4
Traffic Deaths: 1.8
Workplace Injuries: 2.8
While Tennessee has a lesser number of workplace injuries when compared to most other states, the number of traffic deaths and murder rates contribute to it's high status as one of the most dangerous states. With 1.8 traffic deaths per 10,000 motor vehicles, driving anywhere in Tennessee can seem dicey.
5. Alaska
Murder Rates: 8.2
Traffic Deaths: 1.0
Workplace Injuries: 3.6
Alaska's cold climate may contribute to its low number of traffic deaths as most everyone is huddling in their homes close to the fireplace. But the state's 8.2 murder rate is third in the country.
5. Kentucky
Murder Rates: 5.5
Traffic Deaths: 1.7
Workplace Injuries: 3.2
Kentucky is tied with Alaska for the fifth-most dangerous state. It has an alarmingly high number of traffic deaths clocking 1.7 per 10,000 motor vehicles. Maybe it's time for Kentucky to take the drivers' test again.
7. Alabama
Murder Rates: 7.8
Traffic Deaths: 1.8
Workplace Injuries: 2.7
Alabama would rank higher on the list of most dangerous states if not for its low number of workplace injuries. The state is fourth-most dangerous when it comes to traffic deaths with 1.8 per 10,000 motor vehicles. The state's murder rates are also extremely high with 7.8 per 100K residents. That's the sixth-highest rate in the country. Southern hospitality takes on a whole new meaning in Alabama.
8. Indiana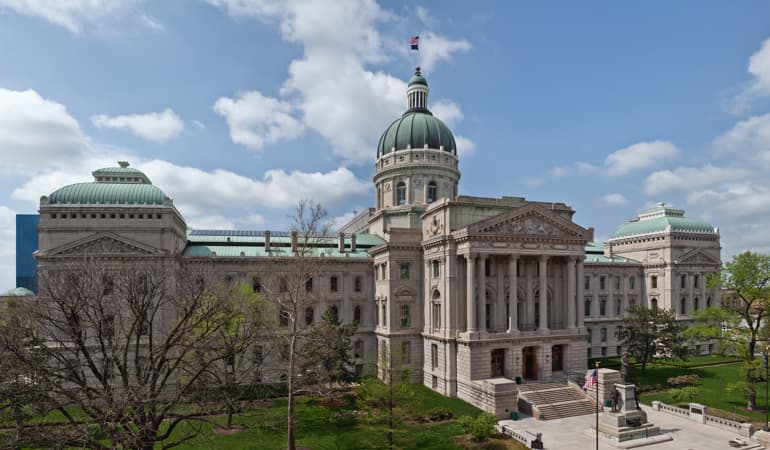 Murder Rates: 6.5
Traffic Deaths: 1.4
Workplace Injuries: 3.2
Indiana is the country's eighth most dangerous state. With one of the highest workplace injuries numbers, you'll want to choose your job very carefully in Indiana. The state is responsible for 3.2 workplace injuries.
9. South Carolina
Murder Rates: 7.7
Traffic Deaths: 2.3
Workplace Injuries: 2.4
South Carolina comes in at the ninth most dangerous state. It has the highest number of traffic deaths per 10,000 motor vehicles in the entire country with a recorded 2.3.
10. Louisiana
Murder Rates: 11.4
Traffic Deaths: 2.0
Workplace Injuries: 1.8
Yet another southern state has made the top 10. Louisiana comes in at No. 10. While the workplaces in Louisiana seem relatively safe, it's 11.4 murder rate is the highest in the U.S. Maybe next year you should celebrate Mardi Gras elsewhere.
Summary of the Most Dangerous States
As scary as this list is, there are other causes of death that are much more common like heart disease and cancer. So while you should pay attention when driving and working in these states, this list shouldn't deter you from visiting or living in these states. If your state didn't make it into the top 10, then congratulations are in order. Check out the list below to see exactly how dangerous your state is.
The Most Dangerous States