Find a Job You Really Want In

Hanger, hunger caused anger, is a real problem.
Sometimes it sneaks up on you, leaving you angry at the world and your stomach rumbling. Other times the vending machine is out of Snickers and some jerk scheduled a meeting at lunch time.
Big surprise, when you're hangry, suddenly all your coworkers seem like idiots and you are incapable of completing work.
To find out where in the country hanger is running rampant we hit the data. Keep reading to see the states in dire need of a snack break.
Hangriest States
Keep reading to see what makes these states such hangry, hangry hippos– and how we turned hanger into a science.
How We Determined This
Each state was ranked on the following factors:
Fast food joints per capita
Number of Walmarts
Search volume for "hanger"
Break laws for workers in each state
Percent of adults with diabetes
First, we decided to examine quick, easy access to convenience food that can keep you from plunging into the despairs of hanger.
To measure this, we ranked each state on the number of fast food restaurants per capita, using data from Datafiniti. The less fast food restaurants (aka the less access to Big Macs, chicken nuggets, etc in a convenient 5 minute loop), the hangrier.
We then looked at the number of Walmarts in each state, since the store is known for it's cheap, plentiful food options.
Of course, while easy access to find is helpful, it doesn't matter if you don't have time to eat it. To find out the states where workers have the worst lunch breaks, we used Paycor's guide on the laws on workplace breaks in each state. The stronger the laws, the more time for workers to fight the hanger.
Following, we examined the search volume in each state for hanger. Let's face it, if you're searching for solutions for hanger (or trying to figure out why your rude coworker means when she says she's hangry), you're either hangry or a victim to hanger.
Finally, we decided to look into a condition that is known to cause hanger (medically known as hypoglycemia), Diabetes. Using data from the CDC, we found the percent of each state's adult population with diabetes.
1. Maine
Fast Food Joints Per 10K residents: 3.1
Walmarts: 25
Adults With Diabetes:10.60%
While Maine has relatively generous workplace lunch break laws, the state is still in dire need of a Snickers bar. The state is a fast food dessert and short on big box stores. While this might leave them healthier than other states, it also has them googling "hanger" more than any other state.
2. Mississippi
Fast Food Joints Per 10K residents: 2.1
Walmarts: 86
Adults With Diabetes:14.80%
Mississippi has no laws requiring lunch breaks. That means an 8 hour shift (or 12…or longer) can turn into an angry, rumbling hanger storm. To complicate matters, 14.8% of adults have diabetes, more than every state other than West Virginia.
2. Alaska
Fast Food Joints Per 10K residents 2.6
Walmarts: 9
Adults With Diabetes:7.30%
Alaska has great break laws…if you're under 18. If you're a legal adult there are absolutely no protections in place. To complicate matters, workers may struggle to find easy, convenient food options for the scant breaks their employers deign to give them.
4. Vermont
Fast Food Joints Per 10K residents: 1.9
Walmarts: 6
Adults With Diabetes:8.70%
While you might think Vermonters could keep the hanger at bay with maple syrup, you'd be wrong. By law employers must provide a "reasonable opportunity" to eat, that is ill-defined and options are scarcer than most states.
5. South Dakota
Fast Food Joints Per 10K residents: 4.3
Walmarts: 17
Adults With Diabetes:10.60%
In 5th place is South Dakota. South Dakota has absolutely no laws insuring workers a chance to eat– even those under 18. No wonder so many of them are googling for solutions to their hanger.
6. Idaho
Fast Food Joints Per 10K residents: 3.8
Walmarts: 27
Adults With Diabetes:10.30%
Rhode Island has less Walmarts than almost any other state. Similarly, they also only have 3.8 fast food restaurants for every 10,000 residents.
7. West Virginia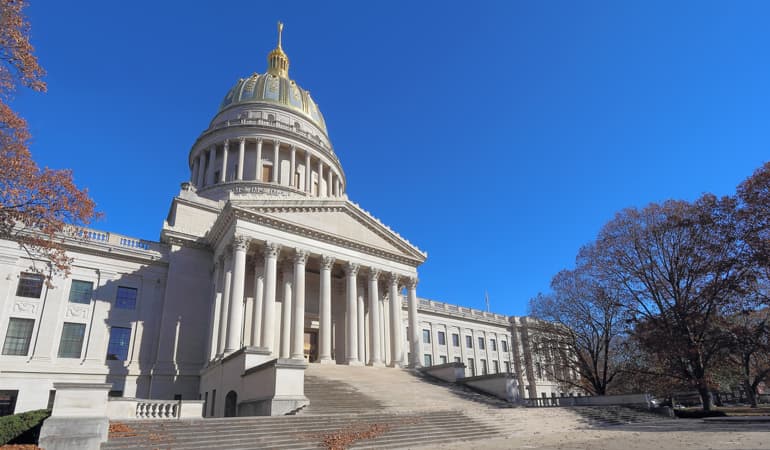 Fast Food Joints Per 10K residents: 5.3
Walmarts: 44
Adults With Diabetes:15.70%
15.7% of West Virginians have diabetes. Since diabetes can cause hypoglycemia, at least they have a medical reason for their hanger.
8. Oregon
Fast Food Joints Per 10K residents: 3.6
Walmarts: 46
Adults With Diabetes:8.60%
In 8th place is Oregon, fighting back a fierce hanger. Don't believe me? Just check out their Google search history.
9. Montana
Fast Food Joints Per 10K residents: 3.8
Walmarts: 16
Adults With Diabetes:7.60%
Montana is another state with no laws guaranteeing a worker a chance to grab a bite to eat- even if they work 12 hard hours.
10. Rhode Island
Fast Food Joints Per 10K residents 2.5
Walmarts: 9
Adults With Diabetes:10.40%
Rhode Island is the 10th hangriest state. 1-in-10 Rhode Islanders have diabetes. However, at least they are guaranteed a lunch break if they work 6+ hours!
Feed Your Brain, Fight The Hanger
Eating regular, energy providing meals can help stave off hunger.
Stocking your desk (or locker) with granola bars, nuts, and other snacks might help you keep your cool in a overly long meeting that jerk Project Manager Jeremy scheduled.
Your state not in the top 10? You can see how hangry all 50 states are below:
Never miss an opportunity that's right for you.