Find a Job You Really Want In

How do you measure rudeness?
Sure, you know it when you see it (or worse experience it.) But can rudeness be broken down to the numbers? If so, where do you start?
In swear words? In bad tips and worse attitudes? Or maybe it's the melody of honking that results from a rude driver's disregard for basic traffic laws.
We set out to make rudeness a science and delved into the data to find the rudest states. Keep reading to see the rudest states, where bad driving and bad attitudes are abundant.
The Rudest States
These 10 states are pretty rude. From tail-gating to cursing out customer service reps, these states could use an attitude check.
How We Determined This
To determined which states are the rudest, we looked at 4 areas:
Percent of rude drivers
Average tip
Amount of cursing to customer service agents
How rude the rest of the country finds the state
First we looked at the percentage of rude drivers (defined as drivers with failure to yield violations, failure to stop violations, improper backing, passing where prohibited, tailgating, street racing, and hit-and-runs on their record) according to Insurify. Here that honking? They think you're a buffoon.
We then turned to the average tip in each state according to Square. Tipping is an unenforced social custom, failure to meet it is pretty rude.
From there, we looked at LivePerson's ranking of the states where users are most likely to use profanity to poor, helpless customer service reps.
Finally, we turned to a YouGov survey of 75,000 Americans to find what percent of respondents thought each state's residents were "more rude" than most other Americans. After all, if everyone thinks you're a jerk, you just might be.
Keep reading to see a ranked list of all 50 states, and where your state lands on the list.
1. Rhode Island
Average Tip: 15.3%
Percent Of Rude Drivers: 3.1
Rhode Islanders are pretty rude (sorry, but the data doesn't lie.) Not only are Rhode Islanders mediocre tippers prone to jerk-y driving, they are also pretty rude to customer service reps. Not convinced? Just ask the 42% of people who say people in Rhode Island are ruder than most states. Ouch.
2. Massachusetts
Average Tip: 15.0%
Percent Of Rude Drivers: 3.1
In 2nd place is Massachusetts. The average tip in expensive to live Massachusetts is only 15%. Yikes. I bet they ask for extra lemons too and split meals, too.
3. Virginia
Average Tip: 16.0%
Percent Of Rude Drivers: 5.0
What makes Virginians so rude? Their driving! 5% of Virginian drivers have driving infractions for rude behavior like tailgating or illegal passing. That amounts to 1-in-20.
4. New York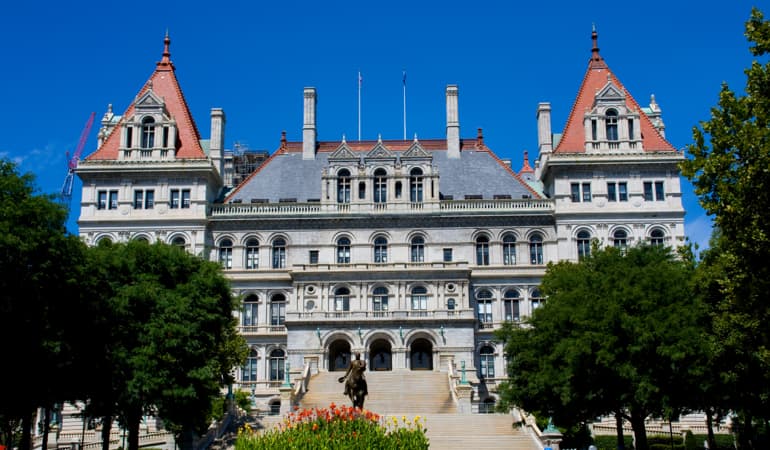 Average Tip: 15.6%
Percent Of Rude Drivers: 4.5
New York, New York, what a rude place! 4.5 percent of New York drivers have no road manners. Maybe that's why 30% of people say New Yorkers are ruder than most other states.
5. California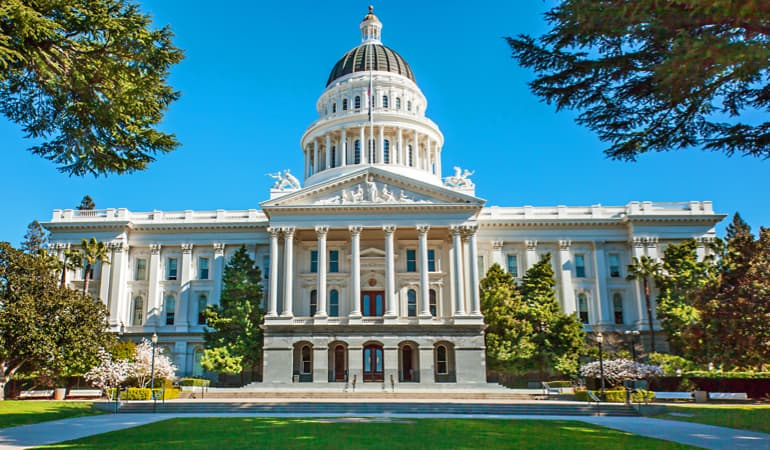 Average Tip: 15.2%
Percent Of Rude Drivers: 3.1
Sunny California could use an attitude adjustment. Not only are they scrimping on the tips, but apparently the rest of the country thinks they are super rude.
6. Washington
Average Tip: 16.3%
Percent Of Rude Drivers: 3.1
In 6th place is Washington. 3.1% of Washington folks don't think basic road rules apply to them.
7. New Jersey
Average Tip: 15.5%
Percent Of Rude Drivers: 3.6
New Jersey residents are counting cents when it comes to tips. However, manners cost nothing and according to 34% of survey respondents New Jersey residents don't have those either.
8. Utah
Average Tip: 16.6%
Percent Of Rude Drivers: 3.6
Utah is known for being pretty clean-cut and nice mannered. However, if you ask customer service representatives they might tell you something a little different. This is because Utah residents have potty mouths. In fact, they use swear words on the line more than all but 4 other states. That's not nice.
9. Illinois
Average Tip: 16.4%
Percent Of Rude Drivers: 3.1
22% of people think Illinois residents are ruder than average.
10. Ohio
Average Tip: 16.7%
Percent Of Rude Drivers: 4.3
In 10th place is Ohio. Ohioans might be the best tippers in the top 10- But that is hardly an excuse for their honk-worthy bad manners on the road.
All 50 states, Ranked from Most Rude To Least
Never miss an opportunity that's right for you.