Find a Job You Really Want In
Everyone hates the lazy person in the office. The guy or gal who manages to offload all of their work to you, but somehow still takes the credit for it.
And if you live in one of these Arkansas towns, you might look in the mirror and see that lazy person staring right back at you.
We're not trying to be mean; it's just that the lazy ethos can penetrate from the location into the workplace and no one wants to work with lazy people.
So we got to work late on a Friday night to figure out the places around Arkansas that spend the day on Reddit and get by with the bare minimum. Using data from the latest American Community Survey, we identified criteria associated with laziness for each city.
After crunching all the numbers, here are the ten "Laziest Places in Arkansas" based on data:
Read on to see where the couch potatoes call home or skip to the end to find where your town ranked.
Oh, and by the way, Maumelle is the hardest-working place in AR.
Are you looking for job opportunities?
Tell us your goals and we'll match you with the right jobs to get there.
How We Determined The Laziest Places In The Natural State
Like all problems here at Zippia, we start with the data to answer the hard questions. Some might even consider us the hardest working data-crunchers this side of the Mississippi.
In this particular case, we went to the latest version of the American Community Survey looking for answers. As luck would have it, the Census Bureau just released the 2010-2014 5-Yr Estimate which would make this analysis the first of it's kind with the new data.
After scrolling through what seemed like hundreds of criteria, we settled on this set for the laziest places in Arkansas:
Lowest average hours worked
Shortest commute time
Fewest workers per household (Labor force divided by the number households)
Highest unemployment rate
Fewest adults with a college degree
Our thinking went something along the lines of if you can't bother to go college, don't spend any time at work, and have only one person per household bringing home the bacon, your town is probably pretty lazy.
After we got the data for the 60 places in Arkansas over 5,000 people, we ranked each place from 1 to 60 for each of the criteria with 1 being the "laziest".
Next, we averaged the rankings for each to create a lazy index.
Finally, we crowned the place with the lowest lazy index the "Laziest Place In Arkansas". And, at the end of the day, Osceola slacked off its way to the top.
Read the detailed chart below to learn a bit more about why each place ranked where it did.
Build a professional resume in minutes.
Our AI resume builder helps you write a compelling and relevant resume for the jobs you want.
1. Osceola
Source: Osceola AR
Population: 7,535College Educated: 9.3%
Unemployment Rate: 22.8%
2. Newport
Source: Wikipedia
Population: 7,817College Educated: 10.0%
Unemployment Rate: 10.5%
Create My Free Resume
Build a professional resume in minutes.
3. West Memphis
Source: West Memphis AR
Population: 25,767College Educated: 11.3%
Unemployment Rate: 14.9%
Our resume builder tool will walk you through the process of creating a stand-out Architect resume.
4. Mena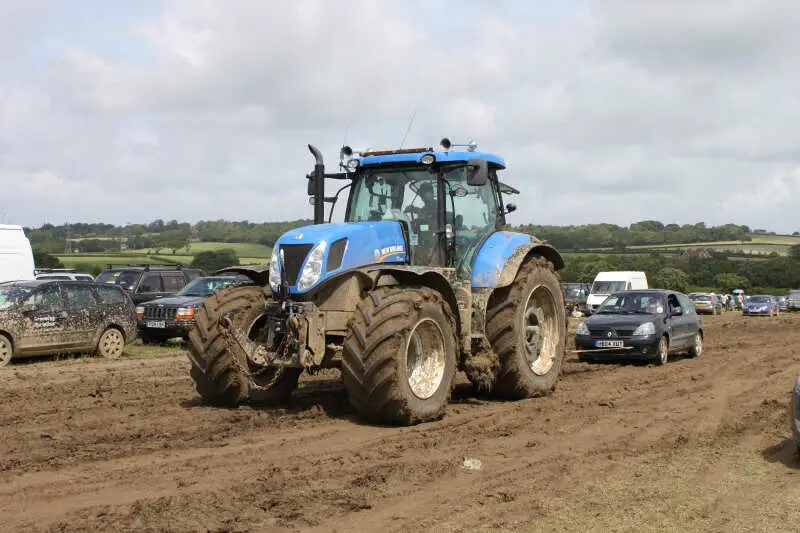 Source: Royal 66 Bar in Mountain Home AR. Google Maps
Population: 5,701College Educated: 12.5%
Unemployment Rate: 8.4%
Build A Professional Resume In Minutes
Our AI resume builder helps you write a compelling and relevant resume for the jobs you want.
5. Helena-West Helena
Source: Wikipedia
Population: 11,795College Educated: 15.2%
Unemployment Rate: 21.9%
>6. Hope
Source: Wikipedia
Population: 10,033College Educated: 13.5%
Unemployment Rate: 10.1%
>7. Trumann
Source: Flickr user R. Anderson
Population: 7,222College Educated: 11.8%
Unemployment Rate: 12.1%
>8. Hot Springs
Source: Wikipedia
Population: 35,486College Educated: 20.1%
Unemployment Rate: 11.7%
>9. Forrest City
Source: Wikipedia.
Population: 15,122College Educated: 10.8%
Unemployment Rate: 13.9%
>10. El Dorado
Source: El Dorado AR
Population: 18,590College Educated: 20.3%
Unemployment Rate: 13.5%
>Slacking Your Way Off To The Bottom
Like we said earlier, trying to determine the laziest places in Arkansas is usually a subjective matter. But if you're analyzing cities where people don't, where a good education is rare, and no one's willing to put in the long hours, then this is an accurate list of laziness.
>Detailed List Of The Laziest Places In Arkansas
Never miss an opportunity that's right for you.
Find The Best Job That Fits Your Career
Where do you want to work?