Find a Job You Really Want In
Women may be more highly educated than men, but you couldn't tell from looking at their bank accounts. It is 2020, and while times are changing, women in the United States still face challenges their male counterparts don't. From discrimination to slimmer paychecks and disproportionate share of household tasks, it isn't easy being a woman in America.
However, the United States is big. From sea to shining sea, there are fifty diverse states with varying qualities of life and unique offerings. No two states are exactly the same. With that thought in mind, we set out to identify the states where it was easier being a woman. The results? Location makes a big difference in the quality of life a woman lives.
We have a list of all fifty states and how they stack up. But first, let's examine the best of the best.
Best States To Be A Woman
These are the 10 best states for women. Vermont came in as the #1 state for women. As a whole, North Eastern states did well, with high life expectancies and small wage gaps keeping North Eastern states high. However, this list has a little something for everyone. Which is great, because as nice as Vermont might be for women, I'm not sure all of us could fit.
Your state not in the top 10? Scroll to the bottom to see where it landed. Otherwise, you can see how we determined these states and why the top 10 made the grade.
How We Determined The Best States For Women
Each state was ranked 1-to-50 in four categories:
Percentage Of Women CEOs (Higher is better)
Percentage Of Women In Poverty (Lower is better)
Income Gap Between Male And Female Earners (Lower is better)
Life Expectancy (Higher is better)
To calculate the income gap between women and men by state, we turned to the Census' American Community Survey. To get the difference in for all male earners and all female earners, we divided the median female income by the median male income, subtracting the total from 100.
For the percentage of women in poverty, we also used data from the ACS. Poverty rate is based on household income, which includes husbands and other family members. To focus our data solely on women, we elected to look at women living with no relatives. People meeting this criteria (both male and female) tend to be younger and earn less. Consequently, this poverty rating will be higher than typical and does not include married women.
We decided to incorporate the percentage of women CEOs to see the number of women who reach the top. Since women are more likely to promote other women, we thought it was an important look at not only women's personal achievements, but the opportunity for advancement available. We gathered this data from Discoverorg's study on women CEOs.
For life expectancy, we turned to the Institute for Health Metrics to gather general data on statewide life expectancy. Life expectancy was incorporated because it can illustrate a variety of underlying factors (health, drug use, suicide, and other conditions.)
The full list of all fifty states scoring in each category is at the bottom. First, let's examine the top 10 closer to see why they are they the best states for women.
1. Vermont

Wage Gap: 24%
Women In Poverty: 24%
Life Expectancy: 79.9
Women CEOs: 38%
Vermont is well known for maple syrup and cheese, but it should be known as a place where women thrive. Vermont earned it's #1 spot thanks to an exceptionally high percent of female CEO's, the 2nd highest in the nation, and a low wage gap. Women working in Vermont can expect to make almost as much as their male counterparts and have a high shot at climbing the corporate ladder. Throw in the natural beauty of Vermont, and it's clear the small state has a lot to offer women.
2. Hawaii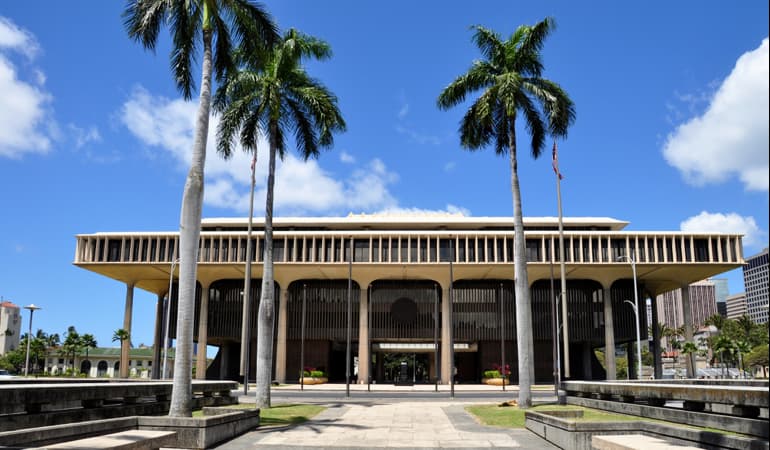 Wage Gap: 22%
Women In Poverty: 25%
Life Expectancy: 81.5
Women CEOs: 28%
More women should say aloha to the aloha state, because Hawaii is the #2 best state for women. In addition to having the highest life expectnacy in the nation, Hawaii has a small wage gap and a high chunk of women CEOs. Only a slightly high poverty rate for women kept Hawaii from being the best state for women.
3. Arizona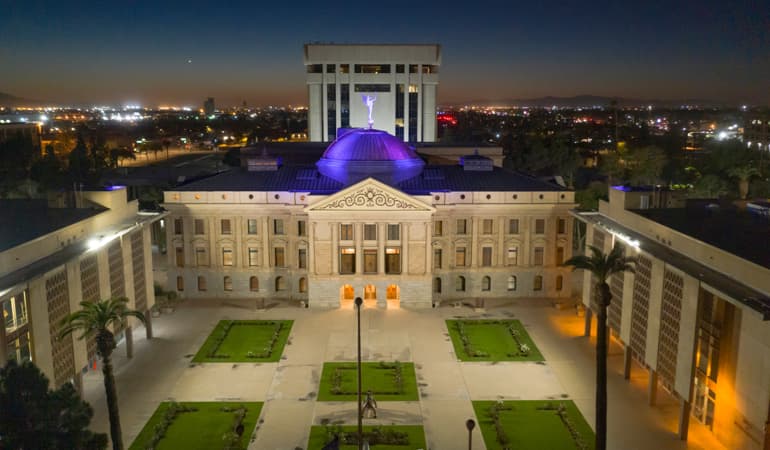 Wage Gap: 23%
Women In Poverty: 24
Life Expectancy: 79.2
Women CEOs: 26%
Arizona is the third best state for women. Female CEOs make up 26% of all CEOs in this Southwestern state. Arizona also has a favorable wage gap. Female Arizonians only make 23 cents less per dollar than male Arizonians.
4. Minnesota

Wage Gap: 28%
Women In Poverty: 23
Life Expectancy: 80.7
Women CEOs: 25%
Mighty nice to be a woman in Minnesota. Women in Minnesota can expect to live longer than almost any other state. They're also significantly less likely to live in poverty.
5. Delaware

Wage Gap: 24%
Women In Poverty: 25%
Life Expectancy: 78.2
Women CEOs: 33%
Delaware is the fifth nicest state to be a woman. Delaware may be the second smallest state, but a low wage gap and high percentage of female CEOs show the teeny state has a lot to offer women.
6. Colorado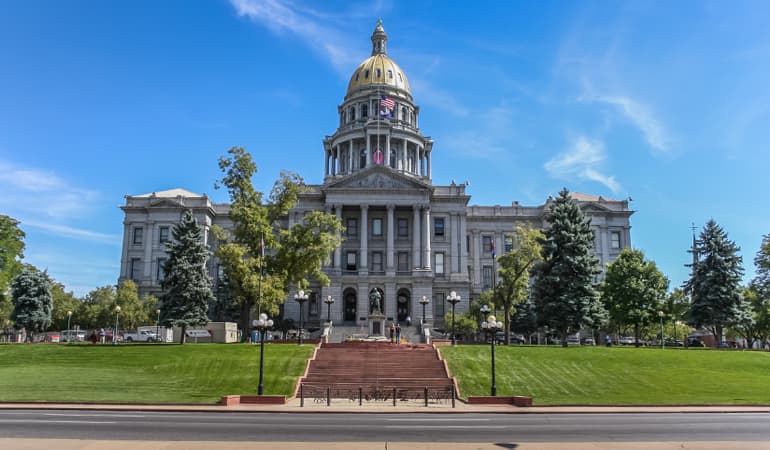 Wage Gap: 27%
Women In Poverty: 22%
Life Expectancy: 79.9
Women CEOs: 24%
Colorado is booming for a lot of reasons. Maybe women have clued in on some of its charms. After all, Colorado women are less likely to live in poverty and more likely to be long lived than most states. That's more than a little nice.
7. Rhode Island

Wage Gap: 27%
Women In Poverty: 26%
Life Expectancy: 79.3
Women CEOs: 28%
Rhode Island is the 6th best state for women. While no one stat insured the Ocean State's spot on the list, it scored solid in all four categories, making it the 6th best state for women.
8. New Hampshire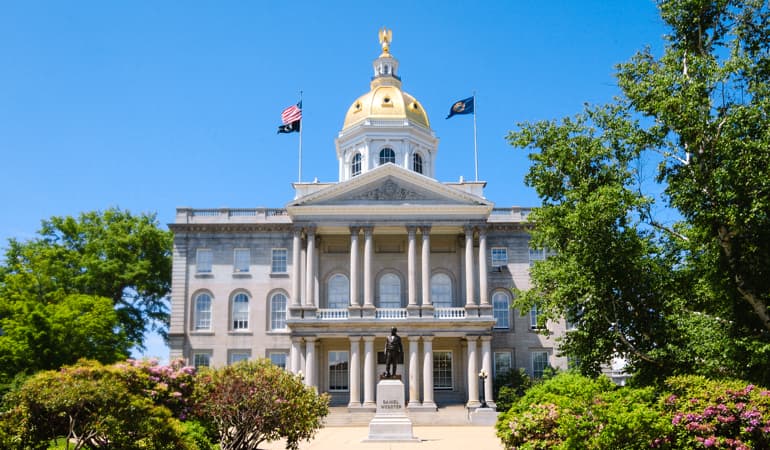 Wage Gap: 31%
Women In Poverty: 19%
Life Expectancy: 79.1
Women CEOs: 29%
New Hampshire may bring to mind small, picturesque towns and idealic nature. However, it should also bring to mind low female poverty as it's has the lowest female poverty in the nation. Not being in poverty, no doubt, helps one appreciate all that scenic beauty.
9. New York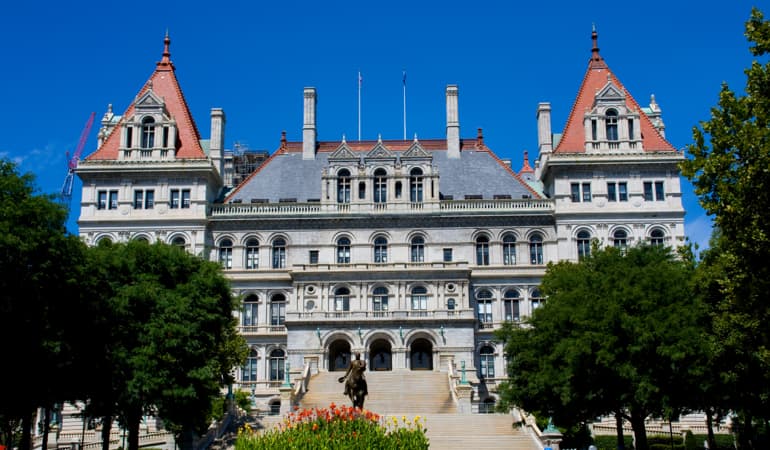 Wage Gap: 24%
Women In Poverty: 26
Life Expectancy: 80.6
Women CEOs: 23
New York, New York what a wonderful place. The data says it is a wonderful place for women, in particular. A high life expectancy and small wage gap, makes New York the place to be.
10. Alaska

Wage Gap: 29%
Women In Poverty: 21%
Life Expectancy: 77.8
Women CEOs: 33%
When you hear women, you may not think Alaska. Alaska is known for having a high population of men and rugged outdoors, after all. Yet, women in Alaska are thriving. They have the second lowest poverty rating in the nation, which might have something to do with Alaska having the third highest percentage of female CEOs.
Summary On The Best States For Women
These are the 10 best states for women. While women face many obstacles, these states offer better prospects than most. No state had 50% female CEOs, and most fell far short. However, the difference between Montana at 40% and West Virginia at 17% is significant. Similarly, while no state had women making near the same median income as men, the difference between first and last place amounts to .25 cents on the dollar. Overall, while we cannot guarantee that Vermont is the best state for every individual woman (life is pretty personal, after all), it certainly stacks up favorably in key areas.
Check out the rest of the list to see where you state landed.
Best States For Women

Want the latest research and most engaging stories first? Email Kathy Morris at kmorris@zippia.com to be added to our weekly newsletter.
Never miss an opportunity that's right for you.