Find a Job You Really Want In
Recently, lots of attention has been directed toward schools.
More specifically toward if they should be going back with COVID still going on. People can't seem to agree about anything, and no one is talking about the teachers, janitors, support staff, and other faculty positions who will also be put at risk.
However, what may be more interesting is the importance of these positions.
In order to help other businesses and cut back on "unnecessary" costs, many states even took money away from the educational system's budget. By doing so many schools had to make cutbacks.
This included letting go of teachers, cafeteria workers, janitors, teacher assistants, administration, bus drivers, and other support staff.
In those careers, workers are in charge of cleaning and making sure the kids are social distancing. But in a lot of states, many of those positions have been eliminated. These 10 states saw the biggest decrease in educational jobs.
These states all saw huge amounts of decreases in educational workforces.
On top of figuring out how to return to school safely, these states are now having to deal with knowing full well they won't be able to social distance properly.
These aren't the only states to see a decrease in educational jobs. Be sure to keep reading for the full list.
How We Determined This
Using data from the BLS, we were able to determine which states saw the largest decrease in education jobs.
In order to account for seasonality, we measured the overall loss in jobs from June 2019 and June 2020 numbers. We then calculated the percent of jobs lost in each state. The larger percent, the more education jobs were cut.
In addition to teachers, education jobs refer to cafeteria workers, janitors, teacher assistants, administration, bus drivers, and other support staff.
While some of these jobs may be rehired for the fall, with many schools opting to do distance learning for safety, not all of these jobs will return. In addition, with lowered tax revenue, some school districts may try to make do with less.
1. Delaware
Jobs Lost: 11.80%
June 2019: 81,100
June 2020: 71,500
Delaware is the state that fired the most education workers. They'll definitely be struggling to maintain a 6-foot distance between students. In just a year, the state went from having a workforce of 81,100 educational workers to just 71,500 workers. That's almost a difference of 10,000 workers. How will they keep the schools clean?
2. New Jersey
Jobs Lost: 11.20%
June 2019: 716,700
June 2020: 636,200
New Jersey is second on the list. With 716,700 educational workers last year, the 11.2% difference for this year is shocking. That leaves the state with 636,200 workers to ensure that students are staying far enough away from each other while keeping the schools clean and disinfected.
3. Massachusetts
Jobs Lost: 10.30%
June 2019: 810,800
June 2020: 727,500
Massachusetts comes in at having fired the third most educational workers. In 2019, the state reported having 810,800 workers in the education sector. Just a year later, the state is down to 727,500 which is exactly a 10.3% decrease.
4. Michigan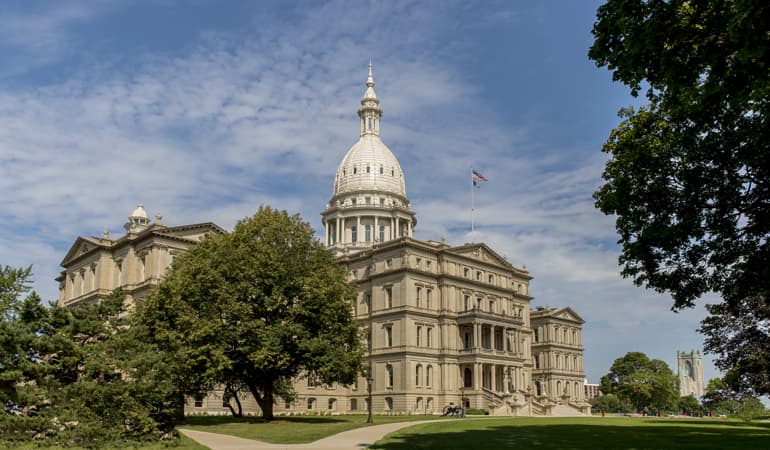 Jobs Lost: 9.70%
June 2019: 681,300
June 2020: 615,400
With tens of thousands fired from the education sector, Michigan finds itself at No. 4. A whopping 9.7% decrease in the number of workers in education means this state may find itself in hot water when school starts up again.
5. Nevada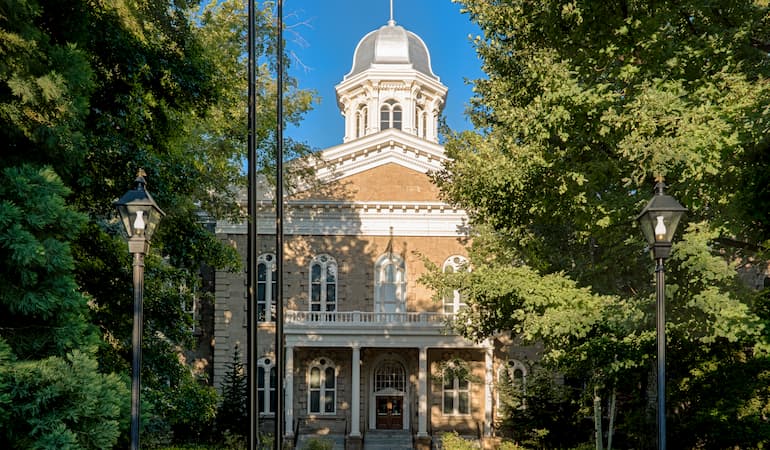 Jobs Lost: 9.60%
June 2019: 144,300
June 2020: 130,500
Nevada has had a 9.6% decrease in how many education workers it has between 2019 and this year, accounting for it's No. 5 ranking. That means last year in June, the education industry had 144,300 workers and by June of this year, they only had 130,500.
6. Maryland
Jobs Lost: 8.70%
June 2019: 474,100
June 2020: 432,700
Maryland earns the sixth spot on the list with an 8.7% decrease between June 2019 and June 2020. That means last year, the state had 474,100 workers in the education sector, but by this year it was down to 432,700.
7. Maine
Jobs Lost: 8.40%
June 2019: 129,100
June 2020: 118,300
Last June, Maine had a whopping 129,100 workers within its education sector. This June, it was down to 118,300 making it the 7th state to fire the most workers in that profession. The decrease accounts for 8.4% for education workers.
8. New York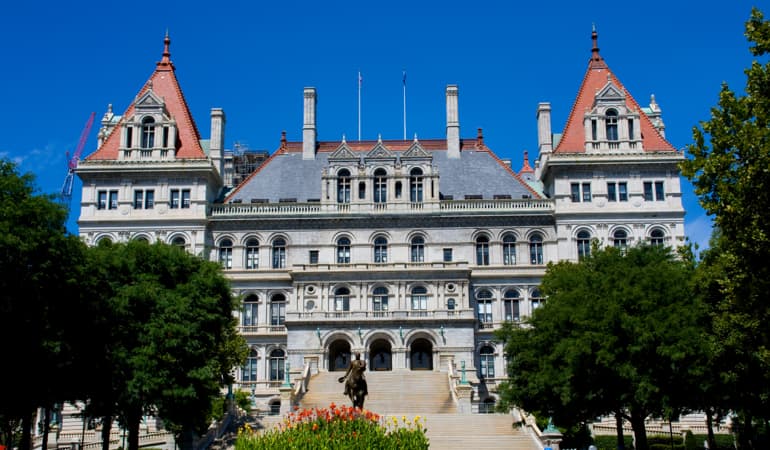 Jobs Lost: 8.20%
June 2019: 2,140,600
June 2020: 1,965,700
Not that far behind Maine is New York. With an 8.2% decrease in education-related jobs, we can only hope the schools are able to find ways to social distance. But going from 2.1 million down to 1.9 million workers that might be easier said than done.
9. Alaska
Jobs Lost: 8.10%
June 2019: 50,800
June 2020: 46,700
Alaska comes in ninth with an 8.1% decrease in education jobs. The state went from 50,800 workers to 46,700 in a matter of a year. That makes a huge difference when it comes to going into a new school year.
10. Virginia
Jobs Lost: 7.90%
June 2019: 554,200
June 2020: 510,300
The No. 10 spot is reserved for Virginia. The state saw a 7.9% decrease in the number of jobs in the education sector between last year and this year. In fact, it went from having 554,200 workers to only 510,300. So much for social distancing.
Educating the Future
COVID-19 has placed a strain on nearly everything in our daily lives. From canceling sports to most people working from home, everyone in the world has been affected by this virus.
While in the beginning, schools provided students with remote learning opportunities. But now, going back to school has been a different conversation.
When the virus first hit, many educational jobs were lost. Now, going back to school is going to be interesting to say in the least.
Only time will tell if the decrease in the number of teachers, administrators, janitors, cafeteria workers, and bus drivers will be able to handle the number of students coming into each school.
With our list of states that saw the biggest decreases in these job areas, parents may be rethinking sending their children to school. At least until a vaccine can be administered.
Never miss an opportunity that's right for you.