We've all heard the demoralizing statistic that recruits spend an average of six seconds reading each resume. What's even more disheartening is that upwards of 75% of resumes never even get in front of human eyes to begin with.
It's never been easier to apply for jobs online, but it's a double-edged sword; with how simple applications are, recruiters and hiring managers are inundated with massive waves of applicants. Since they don't have time to read through each one, they rely on applicant tracking systems (ATS) to weed people out.
We're here to help you join the 25% of applicants who actually get their resumes read by real people. Read on to learn how best to please our robot overlords (in the resume department, anyway).
Want to save time and have your resume ready in 5 minutes? Try our resume builder. It's fast and easy to use. Plus, you'll get ready-made content to add with one click. See 10+ resume templates and create your resume here.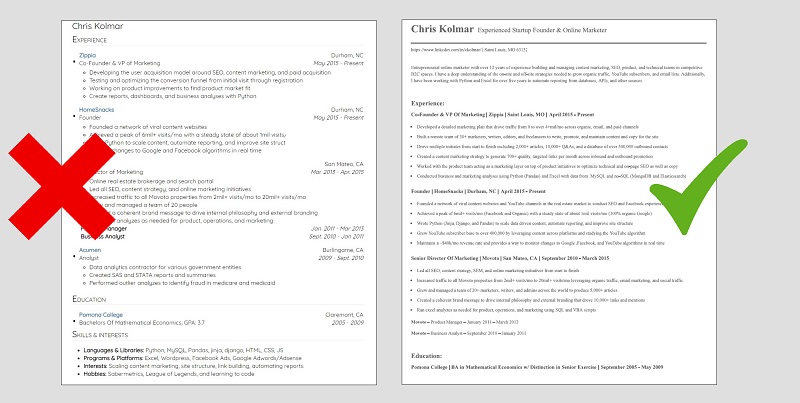 One of users, Diana, had this to say:
I was guided on how to make a detailed and professional resume on Zippia. I was able to download it with unlimited access to all features.
What Is an Applicant Tracking System?
An applicant tracking system is a piece of software employers use to collect, scan, organize, and rank applications they receive. ATS allow employers to quickly evaluate the pool of candidates based on how closely their resumes match the job description.
Larger companies that receive thousands of applications each day rely on ATS to rapidly deliver a shortlist of candidates. Think of the ATS as an employer's first line of defense against unqualified applicants.
Around 75% of large companies use ATS, and 98% of Fortune 500 companies use them. If you're applying to a smaller company, chances are they won't bother using an ATS, but it never hurts to make your resume ATS-friendly anyway.
Applicant tracking systems were developed to streamline the recruitment process for employers, but you can turn them to your advantage once you know how they work.
How Do Applicant Tracking Systems Work?
Applicant tracking systems work by parsing a resume's content into categories, then scanning it for keywords relevant to the job. An ATS's job is to throw out the least-qualified applicants and leave employers with only the best candidates to review the old-fashioned way (i.e., six seconds of skimming).
The keyword to keep in mind here is, well, keywords. Generally, an ATS will do whatever the recruiter tells it to do, which typically means identifying the resumes that best match the job description.
The software doesn't have intuition; it just follows a relatively simple set of rules, determining how many of your skills and how much of your experience aligns with the keywords and required experience listed in the job description.
Some ATS programs also have a feature called "knockout questions." These are questions where a recruiter or hiring manager can tell the program to ask in order to eliminate candidates or lower their score based on the responses.
For instance, a knockout question could be, "how many years of marketing experience do you have?" The employer can then set their desired answer to "three years," and if the ATS asks this question and spits out a response of fewer than three years, the candidate will be removed from the pool, or it will hurt their overall score.
Most ATS will assign six months' experience to any skill or job that does not explicitly state duration.
The final score (usually represented as a percentage match) is determined by preset rules the employer establishes beforehand. So a recruiter could set their ATS up to give education more weight than skills, but less than work experience, for example.
Before you get gloomy about robots determining your future, remember that these bots are just following guidelines assigned by humans. And these guidelines are based on what a human recruiter would be doing anyway – scanning your resume for information relevant to the job description.
How do you optimize a resume?
Danielle H.
Career Services by Elle
Optimizing your resume is one of the keys to a successful job search. When creating or updating your resume, you'll want to make sure it's optimized to get past the Applicant Tracking Systems (ATS) companies use to screen applicants. Here are a few tips on how to optimize your resume:
1. Use a template that does not include headers, footers, borders, tables, and/or pictures.
2. Include a strong headline that grabs the employer's attention and use section headers throughout your document to make it easy for the Applicant Tracking System to categorize your information.
3. Search the job description for keywords that represent the skills (hard skills and soft skills) and experience you possess.
Update Your Resume Now To Get Your Next Job Faster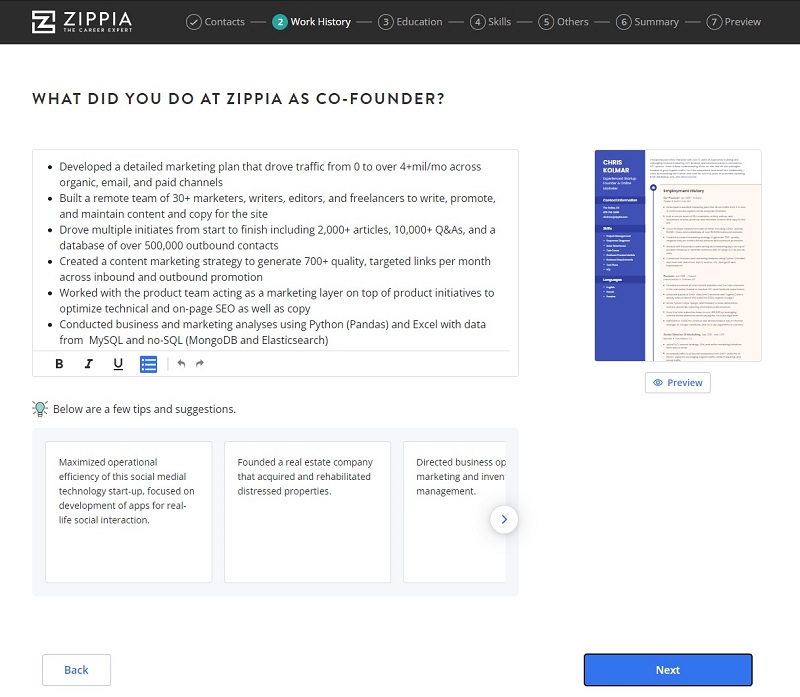 10 Tips to Make Your Resume ATS-Friendly
Now that you know what applicant tracking systems are and how they work, you've probably already got a few ideas for tailoring your resume with them in mind. But we didn't want to leave you guessing, so we compiled a list of quick, actionable ways to make sure your resume passes muster with ATS.
Use the right keywords. We already touched on the importance of using keywords to optimize your resume for ATS, but it bears repeating. ATS allow employers to search for keywords and automatically rate applicants based on their resume's keywords.

Write out job titles in full at least once, rather than solely using acronyms. For instance, if you were an HR manager, make sure to fully spell out "Human Resources Manager" at least once.

The best way to develop a list of keywords is by reading the job description and highlighting the most commonly used words. Then, alter your resume to include those keywords.

If you're applying for several different jobs and don't want to edit your resume each time, look for common ground between each job posting. However, we always recommend fully customizing each resume you send out to maximize your chances of success.

ATS will determine your skills' strengths by using each keyword's frequency, so it's good practice to incorporate the most important ones two to three times throughout your resume. If you mention a skill, make sure to include it in your work experience section as well. The ATS will determine your years of experience with a given skill based on when and for how long you leveraged it in a formal position.

Finally, it's essential to be specific with your keywords. If a posting explicitly mentions experience with Google Analytics, don't just put the word "analytics" and call it a day.

Don't try to trick the ATS. Some will advise the rather cheeky tip of spamming keywords in the white text within your resume's white space to get picked up by ATS. Do not do this. While it might beat the ATS, it certainly won't beat the human reader who can clearly see you just pasted the word "sales" 78 times into your resume.

Choose the right format. ATS software is designed to scan your work experience in chronological order. With that in mind, it's usually best to stick with a chronological resume format since it emphasizes work experience the most.

A combination resume can also work well. A functional resume, which emphasizes skills over work experience, is the least ATS compatible.

Keep your layout simple. While you may be tempted to include fancy designs and impressive charts or graphics, note that it may completely ruin the ATS' attempt to parse your resume's content.

An easy way to test if your resume is ATS compliant is by copy/pasting it into a plain text document (like Notepad). Whatever you see is exactly what the ATS is going to see.

Don't use headers or footers. It's especially critical that you don't put contact info in the header because most ATS programs will be unable to parse this information (immediately disqualifying you). Any other formatting gimmicks you include in your resume to make it look unique will be completely stripped by an ATS.

Use standard section headings and bullet points. Don't get fancy with labeling your resume sections. For example, don't label your skills section "the wonderful talents of Amy Baker;" just put "skills section." If you need help labeling your sections appropriately, check out this article.

Additionally, don't try to use unique bullet point designs, or the ATS may become confused. Stick to the traditional solid circle or square bullet points.

Use the right file type. While most recommend saving your resume as a PDF to ensure that formatting stays the same across devices, some ATS are unable to read PDF documents. If the application page doesn't explicitly request or allow PDF documents, play it safe, and send it as a .doc or .docx.

Stick to basic fonts. If you have to download your font, chances are the ATS won't be able to parse it. ATS are programmed to read common fonts like Times New Roman, Helvetica, Arial, Georgia, etc.

Don't apply if you're not qualified. Look, we get that it's tempting to cast a wide net and see what sticks. But you're more liable to become discouraged if it feels like your resumes are being flung into a black hole. ATS programs exist to save recruiters time by screening out unqualified candidates.

Don't get us wrong; there's no harm trying to land a job when you don't quite meet every single requirement listed in the job posting. But if a truthful accounting of your skill set and experience reveals that you don't meet most of the job posting's requirements, then chances are the ATS did precisely what it was designed to do by removing you from the candidate pool.

Finally, don't take this as advice to lie, embellish, or exaggerate claims on your resume. You might fool the ATS, and you might even fool the human auditor, but when it comes time to check up on your professional history or interview you, your lies will come to light. Don't waste the employer's time or your time.

Online applications aren't everything. Applying for jobs online is easier than ever. You can easily incorporate the tips above to make a resume that's perfect for both ATS and human readers. But remember the reason ATS were developed in the first place – to address an ever-increasing candidate pool.

Think of other ways to cut through the noise, like using people in your network to find a job. If you're referred for a position, you'll likely bypass the ATS screening altogether.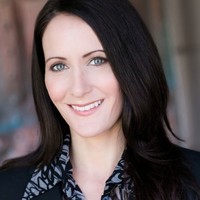 Janna Kefalas
Salesforce/Tech Recruiter at PSG | Career/Job Search Coach | Resumes | LinkedIn Profiles | Networking | Interview Prep
Forward Think Careers
When it comes to formatting your resume, less is more. While flashy colors and fun fonts may seem appealing, they can overwhelm the eyes of recruiters, who may be looking at hundreds of resumes in a day. Also, avoid using formatting elements like images, graphics, text boxes, headers and footers, as many applicant tracking systems have trouble reading them and may leave these parts of your resume blank.
ATS Resume Mistakes
Now that we've covered everything you should be doing to make your resume ATS compliant, let's turn to some of the worst offenses you can make.
Contact information in header. This tragic mistake could be the reason why 100% of your resumes sent to big companies garner no responses. Make sure that the contact information in your resume header isn't in an actual header in your document.

Generic resumes. Omitting keywords from the job description is a surefire way to displease ATS. We know it takes a little extra effort to tailor your resume for each specific job, but you're better off sending one well-optimized resume than ten generic ones.

Incompatible file type. Another painfully common mistake that will get your application tossed out immediately is sending your resume as the incorrect file type. Follow all of the directions in the job posting, and when in doubt, send as a .doc or .docx instead of a PDF.

While PDFs are great for keeping the original formatting across devices and operating systems, not all ATS can read PDFs well. Most, however, can read Word documents without issue.

Graphics and charts. Save this stuff for your portfolio or other supporting materials. The ATS resume can't credit any information you include here and, frankly, the human reader isn't going to be "wowed" by a couple of graphical elements.
Then again, there's one more thing you can do.
Make a new resume and get more interviews.
Plus, a great resume will give you an advantage over other candidates. You can write it in our resume builder here. Here's what it may look like:
ATS Resume Example
Jon Reyne

Director of Sales | Boston, MA | (999)-000-1111 | jon.reyne@gmail.com | www.linkedin.com/in/j-reyne

Resume Summary

Natural salesperson with 11+ years of experience driving revenue growth of upwards of $10M and enhancing new business development. Worked with industry-leading production agencies to grow virtual outreach while maintaining a solid base of strong, personal client relationships.

Professional Experience

ABDA Inc. | Toledo, OH
Director of Sales | 03/2015-Present

Exceeded sales goals by an average of 26% each quarter, through identificationof up-selling and cross-selling opportunities

Managed a team of 12 to ensure departmental goals were aligned with marketing and product teams

Handled 14 SaaS accounts valued at between $1M-$5M

Spearheaded campaign to drive virtual outreach, increasing brand awareness regionally by 18% and generating new revenue streams

Entry Corp. | Cleveland, OH
Sales Manager | 02/2012-03/2015

Lead and mentored a team of Sales and Success Ops Analysts and Project Managers, resulting in 14% budget reduction while growing sales by 15% YoY

Built and managed all sales reports and presented findings to CEO and other senior level executives at quarterly meetings

Increased sales of junior sales staff by 45% YoY by developing an incentive and quota system

Education

Fordham University | Master of Business Administration
University of Texas | Bachelor's in Business Administration

Skills

Proficient with Salesforce, HubSpot, and Zoho

Setting and meeting sales quotas, goals, and processes

Expert customer service and customer success management

Account management

Adept at presentations

Business development
Final Thoughts
Applicant tracking systems might seem like another annoying hurdle to consider when you're on the job hunt. However, with the above advice in mind, you can turn ATS resume screening to your advantage to ensure your application doesn't slip between the cracks.