When you're applying for jobs, it's essential to have people who can back up your resume's claims by verifying your abilities. That's where a list of references comes into play. This is a list of people with whom you've worked in the past who can vouch for your qualifications. A strong list of references might be a difference-maker in landing your dream job.
Some employers may request references as part of the application process, while others may wait until they're seriously considering you for a position before double-checking with your references. In any case, you should prepare this reference list before you start applying for jobs, so that your references are 100% "available upon request."
Want to save time and have your resume ready in 5 minutes? Try our resume builder. It's fast and easy to use. Plus, you'll get ready-made content to add with one click. See 10+ resume templates and create your resume here.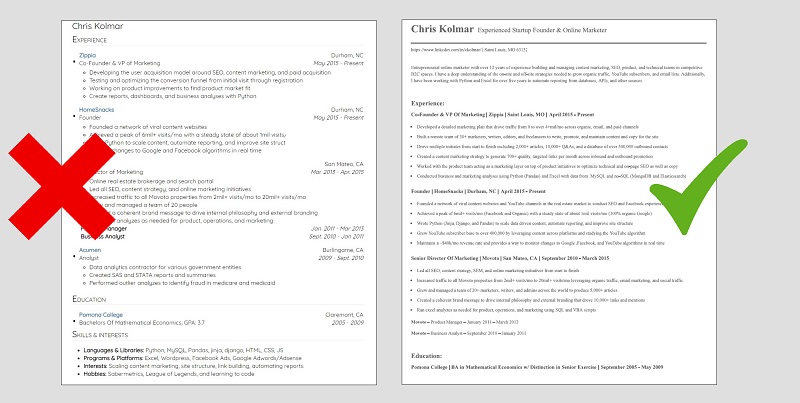 One of users, Diana, had this to say:
I was guided on how to make a detailed and professional resume on Zippia. I was able to download it with unlimited access to all features.
Should You Put References on a Resume?
The short answer is an emphatic no. Your resume should only be one page, two at a maximum, and including references here will take up valuable real estate that could be better utilized.
What's more, experts agree that you should always abstain from including the phrase "references available upon request" at the bottom of your resume. Hiring managers take this information for granted, making it as pointless as writing "interviews available upon request."
Unequivocally, you should not include references on your resume.
Instead, make a separate document that serves solely as your reference list. So should you send that along with your resume? Probably not. Hiring managers don't have the time to fully vet every applicant, so it's just pointless clutter for them.
If and when they decide you're a top contender for the position, they'll reach out and request your references.
One caveat to this advice: if the job description clearly states that references should be included with your application, then do!
How to Choose Your References
Just because references aren't typically needed at the start of the application process, that doesn't mean you should forget about it until a prospective employer starts asking for your references. Be proactive and select your top references before you start applying for jobs.
It's good to get a variety of references that can speak to different aspects of your exemplary personal and professional qualities. Start brainstorming people who fit into any of the categories below:
Ideally, you should choose references who will be able to tout your talents that relate directly to the job for which you're applying. When contemplating whether or not to use someone from your current job, make sure that they know you're looking for a new job. Obviously, if you're sending out applications on the sly, don't put your current boss down as a reference.
Update Your Resume Now To Get Your Next Job Faster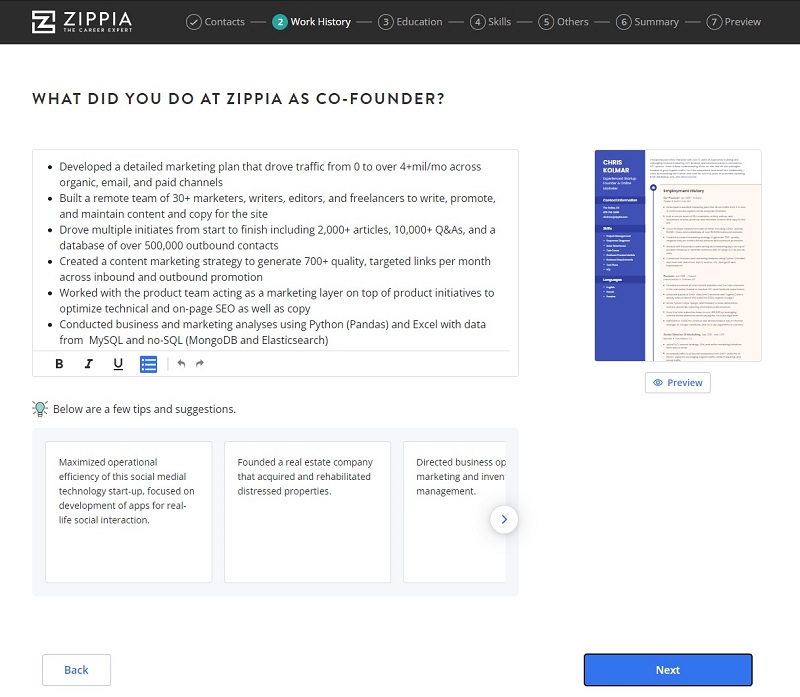 How to Request References
All right, so you've got your list of potential references, but you're not done yet! Contact these people to make sure they know you're planning on using them as a reference. This is also your way of checking that the contact information you have is correct and up-to-date.
Not only is it polite to reach out to your references before including their names on your list, but it has the added advantage of giving them time to prepare. That means when they get a phone call or email from your prospective employer, they'll be ready with the best examples of your professional excellence.
Depending on how distant your working relationship with the potential reference is, consider sending them a copy of your resume, so they can brush up on what experiences and qualities you're trying to highlight.
If they're really invested in your success, consider sending the job description as well. The more information your reference has, the better chance they have to provide you with a top-quality recommendation.
Always follow up with references who agree to be on your list by sending a thank-you email. It's not just about being nice; it also serves as a reminder that they should expect a call or email from your prospective employer soon.
How to Write a Reference Request email
Follow these steps for a great reference request email:
Give advanced notice. You can't expect busy professionals to be ready to speak on your behalf at a moment's notice. Ask someone to be your reference at least a week before they could potentially be contacted by the hiring manager.

Use a professional email format. Make sure your subject line is direct (e.g., "John Doe – Reference Request"), your contact details are clear, and you've formatted your email using the standard business letter layout.

Introduce the situation. After a brief "how have you been" type catch-up, get straight to the point of your email. Let them know the position(s) you're applying for and ask permission to list them as a reference.

Tell them why you chose them. You can play to people's vanity a bit with compliments or simply let them know they're a great person to speak to your specfic skills in XYZ — whatever the reason, share it so they understand your reasoning.

Give them information. You can wait until they've agreed to get to this part or include it in your initial email. You can give them your resume, cover letter, the job description, and anything else you feel will make their job easier.

Thank them. Finally, thank your reference for taking the time to consider your request.
Then again, there's one more thing you can do.
Make a new resume and get more interviews.
Plus, a great resume will give you an advantage over other candidates. You can write it in our resume builder here. Here's what it may look like:
How to Format Your References List
Your resume references should be its own distinct document, not a part of your resume. However, what format you choose for your references list depends on what your resume and cover letter look like. That means sticking to the same heading, color scheme, font, and margins.
Other than that, simply follow these guidelines to format your list of references:
Start with your contact information (name, location, phone number, email address), using the same format as your resume/cover letter (e.g., if your contact info is centered on your resume, then center it here as well)

Add a clear title in a slightly larger font than your contact info. Something like "Professional References" is a safe bet. Just let a reader know what this document is.

Start writing references with the following information in the following order:

Full name

Professional Title

Company/Institution where you reference works

Full address of the company/institution

Phone Number

Email Address

A very brief description of your relationship with the reference, including when/how long you worked with them.
Sample Reference List
Phillip Dunne
987 Elm Street
Lewiston, ME 04240
(222) 543-2109
Phillip.Dunne@gmail.com

Professional References

Randy Halton
Director of Sales, Northeast Region
XYZ Company
444 Main Street
Augusta, ME 04330
(999) 000-1234
Randy.Halton@xyz.com

Randy has been my direct supervisor for 2+ years during my time as a regional sales manager.

Phil Collins
Sales Manager
Ez Solutions Inc.
123 Apple Court Lane
Bangor, ME 04401
(777) 987-54321
Phil.Collins@gmail.com

Phil was my boss for 3+ years while I was a sales representative.

Amelia Bedelia
Intern Supervisor
GoGreen Co.
550 Tremont Street
Lowell, MA 01850
(333) 321-9876
Amelia.Bedelia@gmail.com

Amelia was my supervisor for 6 months while I interned at GoGreen Co.

Jane Doe
Professor of Business Management
Bates College
2 Andrews Road
Lewiston, ME 04240
(333) 999-4321
Jane.Doe@bates.edu

Jane was my professor and advisor through my experience earning my MBA.
Reference List FAQ