The population of America is growing by a couple of million every year. Yet, that growth isn't spread evenly. While some states are seeing a population boom, others are going bust.
While births and deaths account can shift the numbers, the biggest movement by far comes from state-to-state movement. However, since some states have significantly stronger economies and sizzling hot job markets, they draw in residents like flies to honey (or workers to money.)
Meanwhile, other states are left to deal with shrinking populations and all the negative consequences that dwindling numbers carry with it. When people leave, they take their income and their talent with them. A substantial enough migration can even impact the political power of a state. We hit the numbers to find the states American workers are fleeing– and where they are moving to.
The 10 States With The Largest Population Decrease
West Virginia
Notice a trend? Northeastern states dominate the list, with quit a few seeing a population decrease. Keep reading to see a breakdown on the 10 least popular states- otherwise hop to the bottom to see how your state stacked up.
How We Determined The States Americans Don't Want To Live In 2020
This one was pretty simple. We used population data from the Census' ACS. We simply calculated the difference between 2018 (the latest year data is available) and 2017. We totaled the percent decrease or increase based on total population. After all, a large state losing a thousand residents will not be nearly as impactful as a small state losing a thousand residents.
1. New York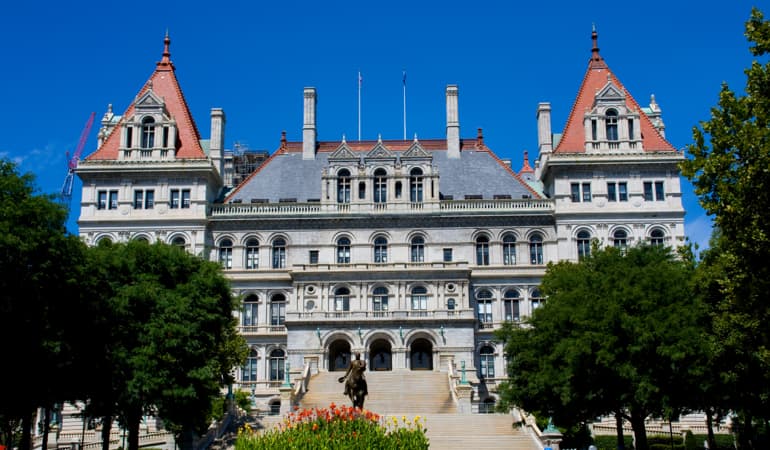 Population lost: -307,190
Population decrease: -1.57%
Where are they relocating: New Jersey, Pennsylvania, Florida, California, Connecticut, North Carolina
New York, New York, what a wonderful place, except for the almost 2% of people who left the Big Apple last year that is. New York may be a cultural and economic hub in the United States. However, it comes at a steep price. No doubt those high prices are partially to blame for New York being the most quickly shrinking state in the United States.
2. New Jersey

Population lost: -97,124
Population decrease: -1.09%
Where are they relocating: Pennsylvania, New York, Florida, North Carolina, California
The only state people are leaving faster than New York? New Jersey. Between 2017 and 2018, New Jersey saw a 1% population decrease. The densely packed Garden State may seem cheap to New Yorkers, but it's hardly the most affordable state out there and has pricey taxes. Toss in New Jersey's rapidly ageing population leaving for warmer shores, and you have an exodus.
3. West Virginia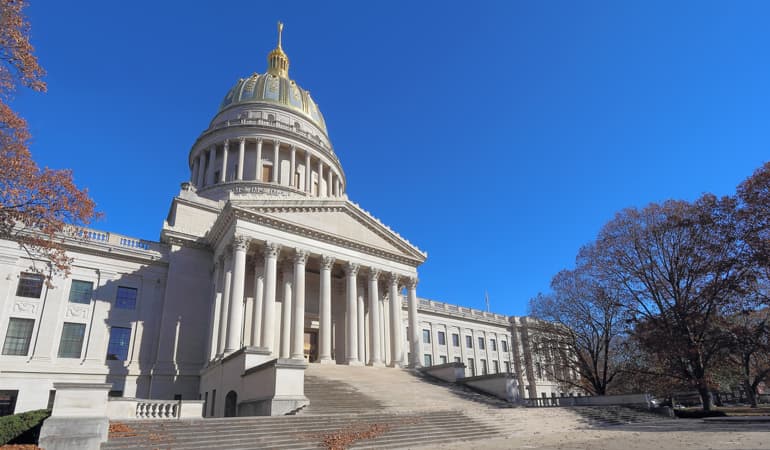 Population lost: -10,025
Population decrease: -0.56%
Where are they relocating: Ohio, Florida, Pennsylvania, Maryland, North Carolina
West Virginia has been experiencing a gradual population decline for the past few years. West Virginia lacks economic opportunity to pull in or keep their own young adults, in addition to having one of the oldest populations in the nation. West Virginians are likely to move to neighboring Ohio and Pennsylvania.
4. Louisiana

Population lost: -24,355
Population decrease: -0.52%
Where are they relocating: Texas, Mississippi, California, Florida, Georgia
While the great recession may be over, Louisiana is still a state in distress. From 2017 to 2018, the Bayou state was one of only four states to lose jobs. Is it any wonder many Louisianians look to Texas in hopes of a brighter future?
5. Hawaii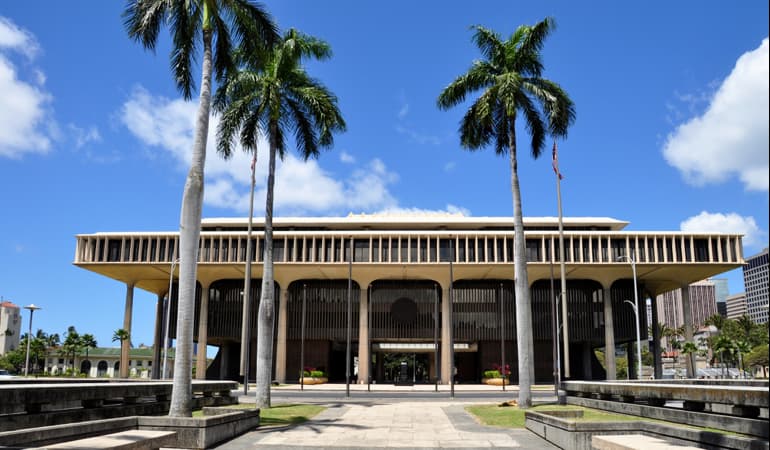 Population lost: -7,047
Population decrease: -0.50%
Where are they relocating: California, Texas, Nevada, Washington, North Carolina
Many people are saying goodbye to the Aloha state. Why would people leave paradise? The short answer is– paradise is expensive and not everyone can afford it. Hawaii may have a strong labor market and low unemployment, but when people can afford to live better somewhere else, it's hard to convince them to stay.
6. Illinois

Population lost: -60,943
Population decrease: -0.48%
Where are they relocating: Indiana. Florida, Wisconsin, California. Missouri
Illinois has been losing residents for years. This year is no exception. Illinois saw the 6th largest exodus of any state. With the exception of California, all of the states Illinois residents move to have lower taxes.
7. Connecticut

Population lost: -15,519
Population decrease: -0.43%
Where are they relocating: Florida, New York, Massachusetts, South Carolina, California
Connecticut has a low birth rate, and an aging population. A good chunk of those moving to Florida may be seeking a warmer climate for their golden years. Overall, Connecticut lost just under half a percent of its population.
8. Alaska

Population lost: -2,357
Population decrease: -0.32%
Where are they relocating: Oregon, Washington, Arizona, Texas, California
Alaska is a state with more acres of land per person than any other state in the US. Despite all the space, Alaska saw (and has been seeing) a slowly declining population. The Pacific Northwest is a popular spot for former Alaskans to call home.
9. Wyoming

Population lost: -1,578
Population decrease: -0.27%
Where are they relocating: Texas. Colorado, Montana. Utah, California
The sparsely populated state of Wyoming saw a -.27 decrease in population. Wyoming is a boom-or-bust population state and right not they are definitely in a bust. Interestingly, Wyoming's neighbor Idaho is one of the fastest growing states.
10. Rhode Island

Population lost: -2,324
Population decrease: -0.22%
Where are they relocating: Massachusetts, Florida, Connecticut, Virginia, California
The Ocean State is yet another Northeastern state with a declining population. While .22% may seem insignificant, that is valuable taxable income leaving the state.
Closing Thoughts On The States With The Largest Population Decrease
These 10 states saw the largest percent population decrease. People often move to neighboring states to remain close to family and friends. Most states with a decreasing population's neighbors receive the bulk of their fleeing citizens. You can see that familiar pattern in the the above 10 states. Why are they moving? Now that is a little more complex- people move for a variety of reasons. At the core: Most moves are motivated by the chance to improve quality of life. You can see the full list of all 50 states, and the fastest growing states below.
Fastest Growing States
Arizona
Idaho
Utah
Washington
Colorado
Florida
South Dakota
Texas
Nevada
South Carolina
Need more specific or expanded data for a story you're writing? Email kmorris@zippia.com
The States American Want To Live In The Least (And The Most)
| Rank | State | Population Change | % |
| --- | --- | --- | --- |
| 1 | New York | -307,190 | -1.57% |
| 2 | New Jersey | -97,124 | -1.09% |
| 3 | West Virginia | -10,025 | -0.56% |
| 4 | Louisiana | -24,355 | -0.52% |
| 5 | Hawaii | -7,047 | -0.50% |
| 6 | Illinois | -60,943 | -0.48% |
| 7 | Connecticut | -15,519 | -0.43% |
| 8 | Alaska | -2,357 | -0.32% |
| 9 | Wyoming | -1,578 | -0.27% |
| 10 | Rhode Island | -2,324 | -0.22% |
| 11 | Maryland | -9,459 | -0.16% |
| 12 | Kansas | -1,613 | -0.06% |
| 13 | Pennsylvania | 1,523 | 0.01% |
| 14 | California | 20,392 | 0.05% |
| 15 | Mississippi | 2,430 | 0.08% |
| 16 | Maine | 2,497 | 0.19% |
| 17 | Missouri | 12,920 | 0.21% |
| 18 | Ohio | 30,833 | 0.26% |
| 19 | Alabama | 13,124 | 0.27% |
| 20 | Oklahoma | 12,215 | 0.31% |
| 21 | Wisconsin | 18,085 | 0.31% |
| 22 | Arkansas | 9,546 | 0.32% |
| 23 | Kentucky | 14,213 | 0.32% |
| 24 | Iowa | 10,434 | 0.33% |
| 25 | Michigan | 33,604 | 0.34% |
| 26 | New Mexico | 7,358 | 0.35% |
| 27 | Indiana | 25,060 | 0.37% |
| 28 | Vermont | 2,642 | 0.42% |
| 29 | Nebraska | 9,192 | 0.48% |
| 30 | Delaware | 5,232 | 0.54% |
| 31 | Virginia | 47,665 | 0.56% |
| 32 | Massachusetts | 42,330 | 0.61% |
| 33 | Minnesota | 34,573 | 0.62% |
| 34 | North Dakota | 4,684 | 0.62% |
| 35 | Tennessee | 54,026 | 0.80% |
| 36 | Georgia | 90,096 | 0.86% |
| 36 | New Hampshire | 13,663 | 1.01% |
| 38 | North Carolina | 110,201 | 1.06% |
| 39 | Montana | 11,812 | 1.11% |
| 40 | Oregon | 47,937 | 1.14% |
| 41 | South Carolina | 59,758 | 1.18% |
| 42 | Nevada | 36,353 | 1.20% |
| 43 | Texas | 397,249 | 1.38% |
| 44 | South Dakota | 12,569 | 1.42% |
| 45 | Florida | 314,925 | 1.48% |
| 46 | Colorado | 88,410 | 1.55% |
| 47 | Washington | 129,848 | 1.72% |
| 47 | Utah | 59,272 | 1.88% |
| 49 | Idaho | 37,265 | 2.12% |
| 50 | Arizona | 155,376 | 2.17% |