Find a Job You Really Want In
With national tequila day approaching on July 24, we thought it appropriate to find out which states were drinking the most of it.
The annual holiday is approaching quickly so you better get your limes and salt in line. Or margarita mix, whatever floats your boat.
Turns out if you really enjoy drinking tequila, you probably live in one of these states.
Cheers!
If we've learned anything from collecting this data is that people in these states know how to party. People in these states pound back nearly an entire bottle of tequila a year (or more) all by themselves.
If your state didn't make the top 10, keep reading for a full list of states that drink a lot of tequila and to see how many bottles they go through.
99 Bottles of Tequila on the Wall
In search of how many bottles of tequila are consumed each year, we used data from Vinepair. The data shows the number of tequila bottles per adult that are devoured annually across the country.
The number of bottles of tequila that the top 10 states drink each year is really high considering the population and that not everyone drinks a bottle of tequila per year.
It's safe to assume that these tequila-loving states not only celebrate tequila on National Tequila Day, but also throughout the year.
1. Nevada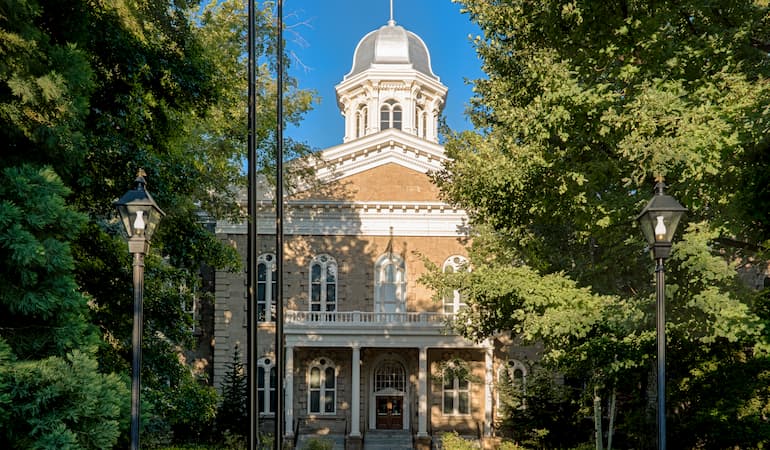 No. of Tequila Bottles Per Adult: 2.3
The home of Las Vegas, Nevada is the state that consumes the most tequila out of any other state. With a documented 2.3 number of tequila bottles consumed per adult each year, it's easy to understand the motto: "What Happens in Vegas, Stays in Vegas." One can only imagine.
2. Colorado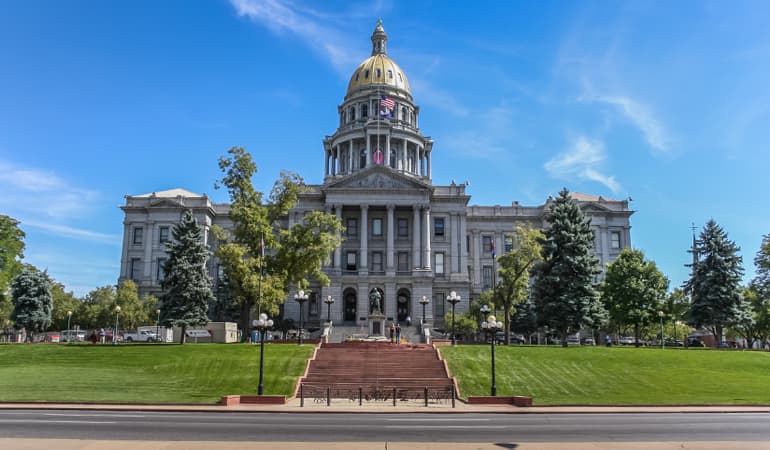 No. of Tequila Bottles Per Adult: 1.4
There's more to Colorado than the Mile High club. Turns out people here not only want to chill out, but also enjoy sipping on some tequila. The state goes through enough bottles to provide each resident with 1.4 bottles a year.
3. Arizona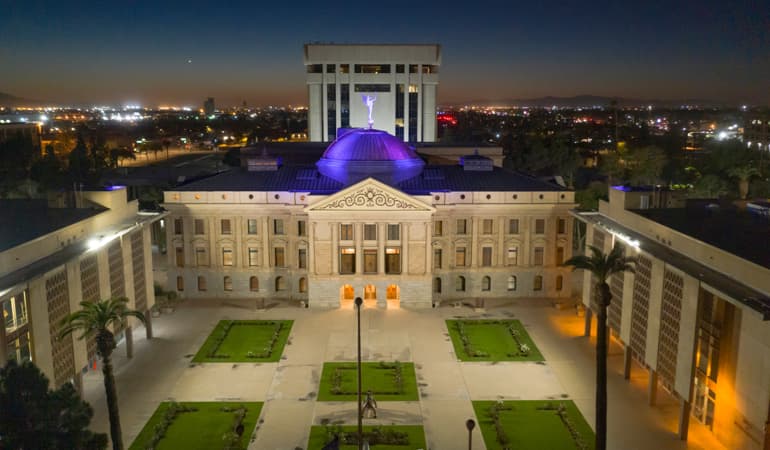 No. of Tequila Bottles Per Adult: 1.4
Arizona tops the list in third place with enough to supply each adult with 1.4 bottles. I think we've figured out how to handle dry heat. There's something about the desert that people love. Well, maybe it turns out that something is tequila.
4. California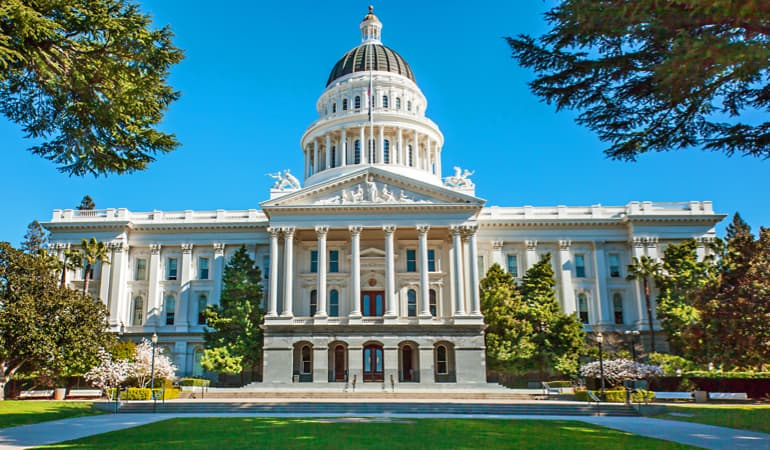 No. of Tequila Bottles Per Adult: 1.3
California comes in at No. 4 at having "killed" the most bottles of tequila. The number of empty bottles left rolling around at the end of each year is equivalent to each adult having consumed 1.3 bottles themselves.
5. Maryland
No. of Tequila Bottles Per Adult: 1.2
If you really think about Maryland being fifth on this list, it makes sense. It's the same logic that goes behind dreading Thanksgiving dinner with your family. Politics. Being that close to Washington, D.C., can't be easy all the time. But the 1.2 bottles of tequila per adult probably helps.
6. Texas
No. of Tequila Bottles Per Adult: 1.2
As the classic goes, "All My Exes Live in Texas," it's no wonder the state isn't No. 1. I, for one, would drink a lot of tequila too if my exes lived in the same state. But is 1.2 bottles of tequila enough? Ask Texas.
7. New Hampshire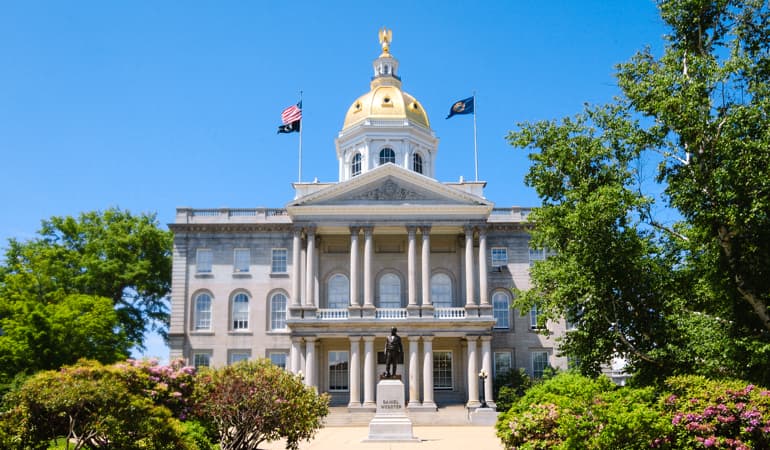 No. of Tequila Bottles Per Adult: 1.2
New Hampshire is No. 7 on the list. The state goes through enough bottles of tequila that each person could consume 1.2 on their own. So if your family of 5 was sober, and you weren't, you could take their 1.2 bottles and have yourself a whopping 6 bottles of tequila, otherwise known as a party.
8. New Mexico
No. of Tequila Bottles Per Adult: 1.1
Tequila is one way to beat the heat. New Mexico knows if you mix the drink with a little bit of sugar, water and lime you're in for a treat. With enough tequila to supply 1.1 bottles to each adult, the state should be handing out margaritas. Here's a margarita for you, a margarita for you, and a margarita for you.
9. Alaska
No. of Tequila Bottles Per Adult: 1.1
With Alaska at No. 9, you have to assume that people have to stay warm somehow. Each year, the state goes through 1.1 bottles of tequila per adult. Some people prefer a fireplace, while Alaska prefers tequila.
10. Missouri
No. of Tequila Bottles Per Adult: 0.8
The Gateway to the Midwest, Missouri rounds off our list at No. 10. If you say the state name fast enough, it sounds like you're saying 'Misery.' I'd say .8 bottles of tequila per adult probably helps it feel less like misery. But since we're talking about the Show-Me State, you'll have to, you know, show me.
10 Rounds of Jose Cuervo
We all have our ways of dealing with this crazy world. While some seek the advice of professionals, others consult a therapist that goes by the name of Jose Cuervo. In honor of National Tequila Day, there's a good chance you'll raise a glass full of tequila that's complete with a rim full of salt and a big enough lime to drown the pain away.
One thing is for sure, tequila is definitely a way to warm up if you're feeling cold and, you know, are out of clean blankets. But with the right amount of ice, sugar, water and limes, the liquid can cool you down in an instant. Or at least make you forget that you're uncomfortable.
Whatever the reason you're drinking tequila, we're sure you probably live in one of those 10 states.
Now Try Zippia's Job Search
Never miss an opportunity that's right for you.